Desert Region: Green Valley claims ninth straight region title
February 2, 2019 - 7:00 pm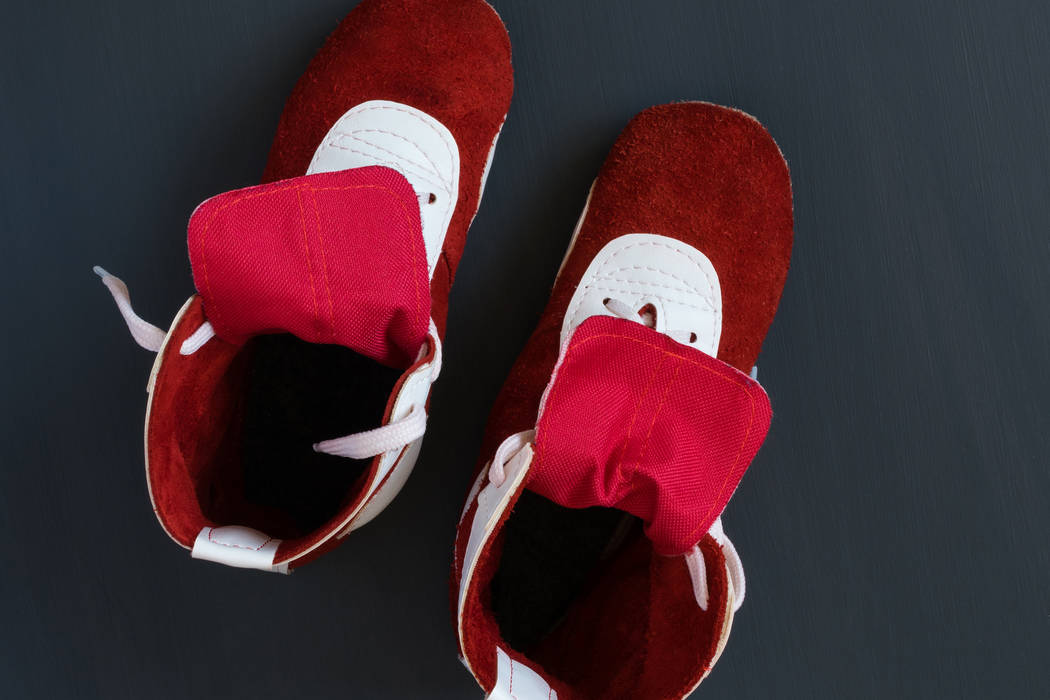 New region, same result.
Realignment may have changed the participants, but it didn't alter the fact that Green Valley sat atop the wrestling scoreboard for the ninth consecutive season when the Desert Region tournament concluded on Saturday evening. The Gators, who won eight consecutive Sunrise Region titles, beat new rival and runner-up Spring Valley, 202-154½. Foothill was third at 132 points.
"Hopefully, now we can go back and win state this year," senior 170-pounder Desmond Bowers said.
Bowers won his second consecutive regional title, pinning Gavin Brenkus of Bishop Gorman in 1 minute, 54 seconds. He was one of six Gators to win regional championships.
"I'd have preferred eight," Green Valley coach Jon Ferry said with a smile. "But it's hard to be disappointed with six individual titles."
Steele Dias at 120 pounds, Will Zernich at 126, David Kalayanapr at 132, Derek Reckfenwal at 145 and Justus Scott at 160 were the other five individual Green Valley winners. Two others finished second.
In all, the Gators advanced nine wrestlers to the 4A state tournament after getting 11 into the semifinal round Saturday morning.
"That was about the most nerve-wracking semifinals round I've ever been a part of," Ferry said.
Several of Green Valley's semifinalists, Ferry said, fell behind early and had to come back. One had to go into overtime for a 3-1 victory.
That wrestler, freshman Caleb Uhlenhopp at 138, got redemption and accomplished something no other wrestler from Nevada has done this season — he beat last year's 132-pound state champion Andres Garcia. Back in December, Garcia had pinned Uhlenhopp, one of his 38 wins by fall in a season in which Garcia is now 45-4 overall.
Garcia, from Spring Valley, came back through to finish third with a pin of Gorman's Ezay Castillo in 1:11. Garcia (45-4) also advances to the state tournament.
"December is not the end-all, be-all for us," Ferry said. "The season is a dress rehearsal. There are only two tournaments that matter: regionals and state."
Green Valley has dominated those two tournaments for almost a decade.
In addition to the nine straight regional titles, the Gators have won six of the last seven large-school state titles. They lost by two points last season.
Of the handful of female athletes that competed against the boys, only one advanced to state out of the Desert Region. Silverado's Sandie Pfeil took third at 106 pounds to earn her berth.
"I was nervous, but proud," Pfeil said. "It showed that all of the work I've been putting in was going somewhere. But it doesn't stop here. It keeps going."
This tournament, after all, was just the stepping stone to state for the 42 athletes that advanced in the 14 weight classes.
"It's just a confidence booster," said Scott, who beat Justin Weiring of Foothill with a fall at 3:24. "It just builds up momentum leading up to state. Then, by the time state comes, it's a matter of keeping up that momentum."
Results: