North Norman claims title at Spartan Duals
December 29, 2016 - 8:19 pm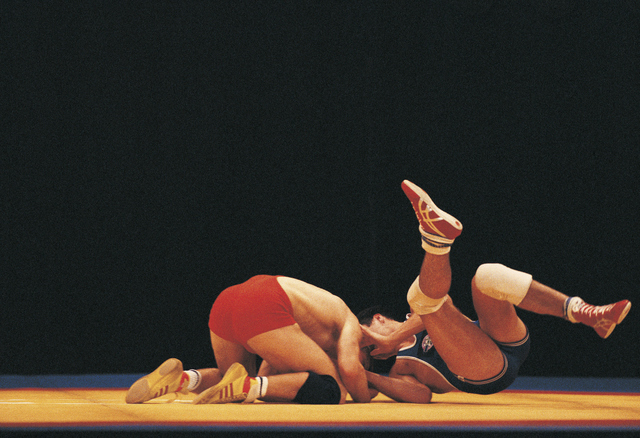 North Norman (Oklahoma) won four matches by fall on Thursday en route to a 42-24 win over host Cimarron-Memorial in the championship match at the Spartan Duals.
Joseph Messer (160 pounds), Jacob Zimmer (106), Yeves Worou (113) and Sam Avant (132) had pins for North Norman. Avant won his match in 43 seconds.
Cimarron's Stanton Peay (152) and Lance Crespo (120) earned decisions. The Spartans also won three matches by forfeit.
In the third-place match, Tucson Magnet (Arizona) defeated Madill (Oklahoma) 45-18. Arbor View edged Virgin Valley 34-33 on criteria for fifth place.
J.J. Tuinei (195) and Matthew Smith (220) won by fall for the Aggies.
Championship results:
North Norman (Okla.) 42, Cimarron-Memorial 24