Roundup: Wyatt English leads Foothill past Basic
January 16, 2018 - 9:46 pm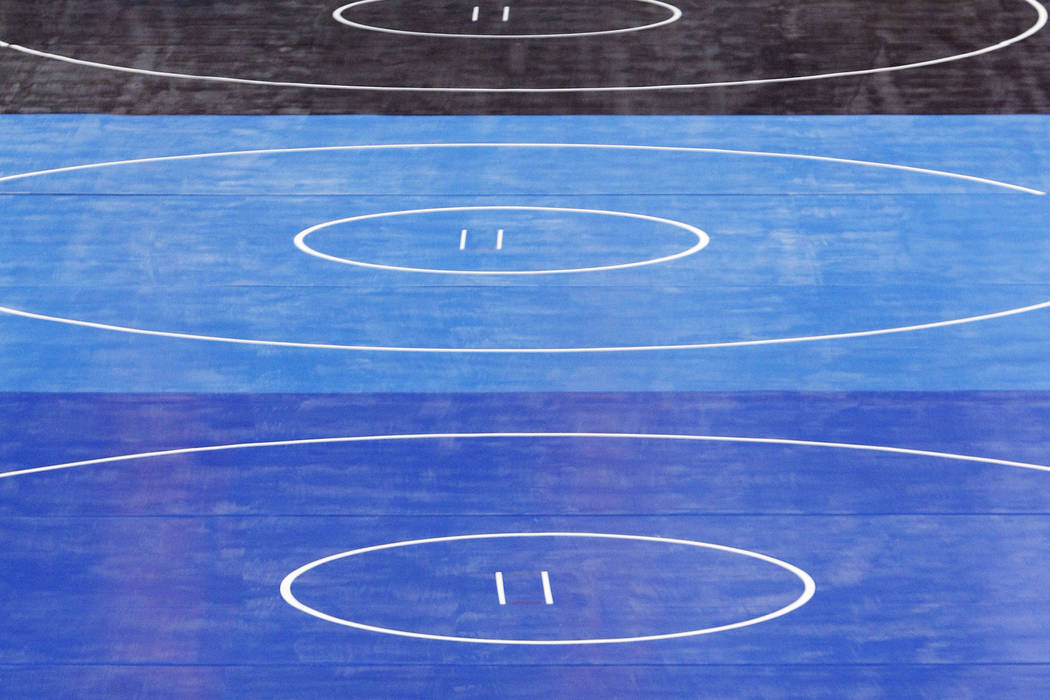 Wyatt English won by fall in 13 seconds at 145 pounds to lead Foothill's wrestling squad to a 57-24 home win over Basic on Tuesday.
Reyden Lorson (120), Kohl Velado 9132), Micah Schneider (138) and Issac Oliva (170) also recorded first-period pins for the Falcons.
Foothill's Angelito Maestas (152) and Steven Lopez (160) also had pins.
Ivan Espinosa (182), Dominik Gould (195) and Julio Duron (220) won by fall for Basic.
Palo Verde 78, Legacy 3 — At Palo Verde, the Panthers won nine matches by forfeit and rolled past the Longhorns.
Dakhoda Eyerlyj (113), Sawyer Epstein (145), Paul Mann (160) and Jonathan Carpenter (195) each had a first-period pin for Palo Verde.
Rancho 58, Eldorado 18 — At Eldorado, Adrian Brown won his heavyweight match by fall in just 22 seconds to lead the Rams over the Sundevils.
Christian Packer (132) and Francisco Marquez (182) also had pins for Rancho.
Daniel Powell (120), Peter Shin (170), Paul Velarde (220) won by fall for Eldorado.
Box scores: