Sunrise Region: Fueled by loss, Antonio Saldate captures fourth region crown
February 3, 2018 - 8:30 pm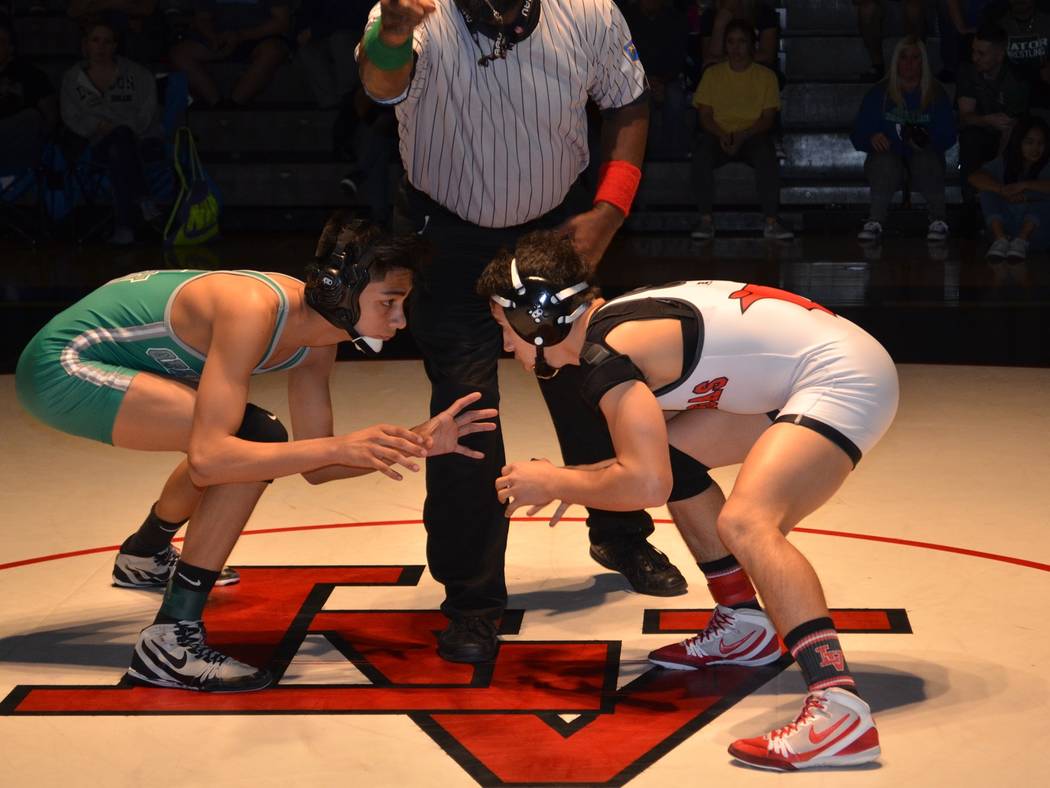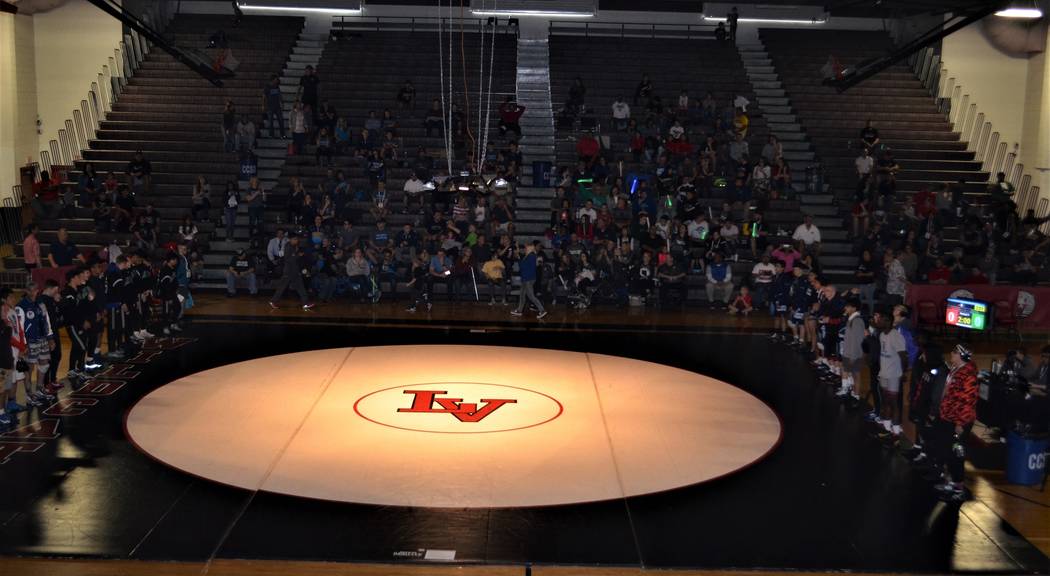 "It's good for great kids to lose. They learn more from it."
Those the thoughts of Las Vegas High wrestling coach Zach Hocker.
Last year the star of his team, Antonio Saldate, lost in the state final to Spanish Springs' Jacob Ruiz.
Saldate came in as a three-time region champion and the two-time defending state champ, but it was Ruiz who came away with a 9-0 win in the final.
The setback has been stinging ever since.
On Saturday in the 126-pound championship match of the Sunrise Region meet at Las Vegas, Saldate captured his fourth consecutive region title with a 19-4 major decision over Green Valley's David Kalayanaprapruit.
And now Saldate is looking for revenge in next week's state tournament at Orleans Arena.
"He's on his way, and he's got one match that really matters and that is Ruiz — that's all we talk about. It's all we game plan for, it's all we think about," said Hocker, whose Wildcats finished third with 176½ points. "Last year was humbling for all of us. We had high hopes. He's rededicated himself and he's a very soft-spoken kid that busts his (butt). He works hard."
Green Valley took home its eighth consecutive region title by outdistancing Foothill, 198-183. The Gators entered Saturday in third place, but had five wrestlers win region titles to help earn enough points for another Sunrise trophy.
Steele Dias (113), William Zernich (120), Jeremy Hoffman (138), Justus Scott (152) and Desmond Bowers (160) all took first place for the Gators.
But as common as it's become to say Green Valley and Sunrise champion in the same sentence, it's become just as familiar to list Saldate's name among the individual champions.
Hocker said he implored his administration to lobby for the Sunrise Region tournament, specifically for Saldate's junior and senior campaigns. The sixth-year Wildcats coach said his soft-spoken leader has laid a foundation for the future of Las Vegas' wrestling program, and felt he deserved his final home match to be for the region title.
"A lot of what (we've) done is to aid Antonio in his quest to be the best," Hocker said. "Without him in the room, we don't have guys that go to state. He really elevates everybody around him, just by his work ethic, his leadership — in practice and just by wrestling — he's one in a million."
Now, with four region titles, two state titles and one state runner-up under his belt, the Cal-Baptist-commit said there's only one thing left for him.
"This season there have been a lot of ups and downs, but it's how you finish, and I plan on finishing strong (at state)," said Saldate, whose 195 victories and 109 pins both are school records. "Win or lose I know I'll go out there knowing that I went my hardest. I get all of my fans down here instead of up there like last year. It should definitely be a turn of events this year."
And while Saldate was the home favorite, the best match of the day came at 170 pounds. Silverado's Brandon Paris defeated Liberty's Jake Whiddon 6-4 in overtime. The match included a takedown and escape as time expired in regulation.
Foothill and Las Vegas each qualified seven wrestlers, including three region champions, for next week's state tournament.
Robert Silva (106), Kohl Valedo (132) and Wyatt English (145) won titles for the Falcons. It was English's third straight championship.
Las Vegas' Kevin Mouncil (195) and Mauricio Jimenez (220) also won championships.
Basic's Ivan Espinosa won the 182-pound title, and Coronado's Oleksa Vasylyshyn captured the 285-pound crown.
Results: