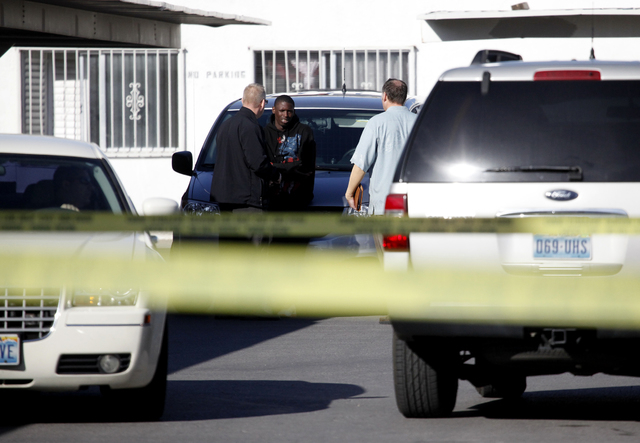 Metro police responded about 6:20 a.m. Tuesday to reports of gunshots in an apartment near West Bonanza Road and Martin Luther King Boulevard.
When they arrived to the scene at 1720 W. Bonanza, police found at least one victim who had been shot in the face. That person was taken to University Medical Center where he died.
Police are still investigating the incident.
This is a developing story. Check back for more details.
Contact reporter Kimber Laux at klaux@reviewjournal.com or at 702-383-0391.