13-year-old girl testifies man raped her outside school
November 21, 2013 - 6:19 pm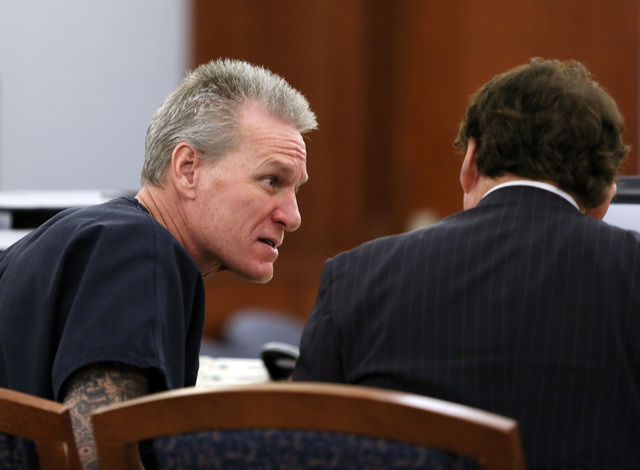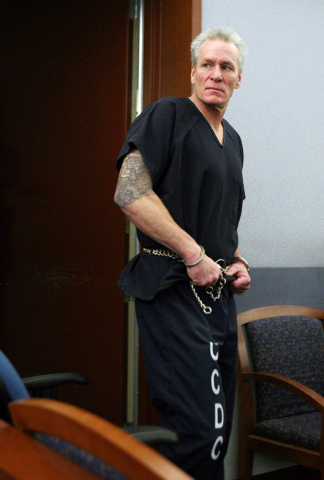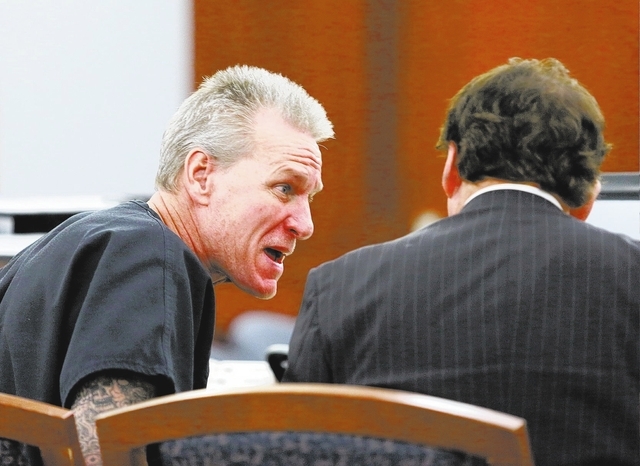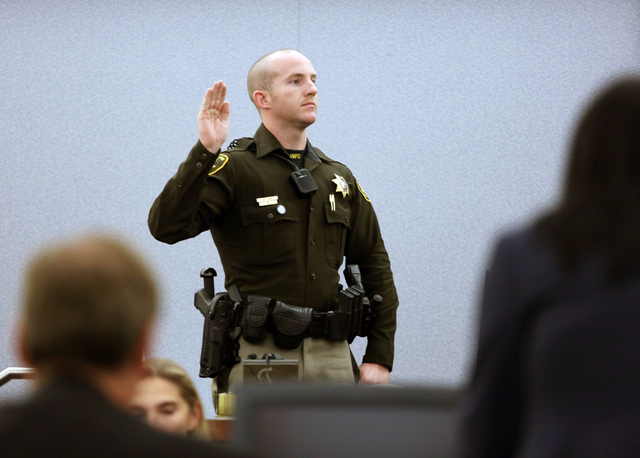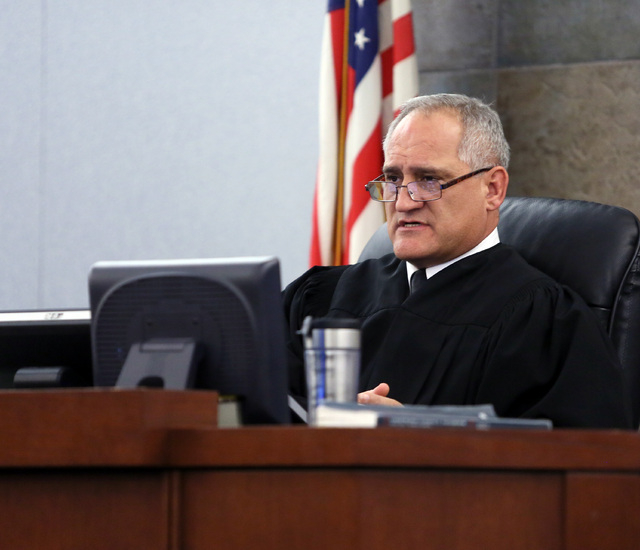 "A bad thing happened" early Aug. 28 the petite, blond-haired 13-year-old girl with a soft, tender voice told a Las Vegas judge Thursday.
It was more of a nightmare.
The girl, who stands about 5 feet tall, described how she had just ridden her bicycle to her school bus stop when a stranger grabbed her, threatened to slit her throat with a box cutter, dragged her behind a building and sexually assaulted her.
The girl testified at a preliminary hearing for Richard Schlacta, a California man charged in the attack outside of Woodbury Middle School, on Harmon Avenue near U.S. Highway 95.
The girl steeled herself and pointed to Schlacta as he sat at the defense table when she was asked to identify her attacker.
She described her repeated attempts to pull away and the knife cuts she suffered during the attack.
The girl escaped after he turned her around and began to rip her clothes off. She said, "Let me." It gave her attacker pause, enough for her to bolt.
"I never looked back," she said.
She ran into the street, screaming, and waved down a passing car. Two women helped her and called police.
After the hearing, Justice of the Peace Joseph Sciscento ruled Schlacta, 48, must stand trial on 10 counts, including sexual assault, kidnapping and battery with a deadly weapon.
The girl was waiting for a bus to take her to Knudson Middle School, a creative arts, language and technology magnet program school when Schlacta approached her about 5:45 a.m., police said.
Officer Benjamen Cobb testified he found Schlacta hiding under a pop-up trailer in a driveway nearby. He was "sweating profusely and breathing heavy," Cobb said. Schlacta was wearing a blue shirt with a Ford emblem, which the victim had described to police. The victim was driven to where Schlacta was handcuffed and she told investigators he attacked her.
The girl's testimony was vivid and consistent throughout, even under cross examination by Schlacta's lawyer, Mace Yampolsky.
Schlacta was set to be arraigned Nov. 27 at a hearing in District Court.
Afterward, Yampolsky said he recently received some DNA evidence in the case that could lead to a defense strategy. "It wasn't damning," for his client Yampolsky said of the DNA results, before adding he wanted an expert to review the data.
Meanwhile, authorities are continuing their investigation into allegations Schlacta plotted with a jail inmate to kill the victim.
Sciscento has ordered Schlacta to have no contact with any other inmates, restricted his phone and mail access and had all witness names and identifiers removed from court documents. Schlacta, who must gain permission from the court to speak with family members, was not barred from talking with his lawyer.
Police said they learned of the plot after an unidentified inmate wrote a letter to the victim and her family and warned them of Schlacta's intentions.
Schlacta learned the victim's address when reviewing court documents in the case, authorities said.
He has not been charged.
Schlacta, who remained jailed at the Clark County Detention Center on $1 million bail, has a lengthy criminal history in California, including convictions on burglary, vehicle theft and drug charges in 1993.
He was released in 1995. But after being convicted in 2003 on similar charges, he was imprisoned until 2012 based on the state's "second strike" law, which doubled his sentence.
Schlacta also was imprisoned from February to June last year on a drug charge, which didn't qualify as a "third strike" under California's law, authorities have said.
In all, Schlacta has been found guilty of 19 different charges in nine cases.
Contact reporter Francis McCabe at fmccabe@review journal.com or 702-380-1039.