19-year-old agrees to guilty plea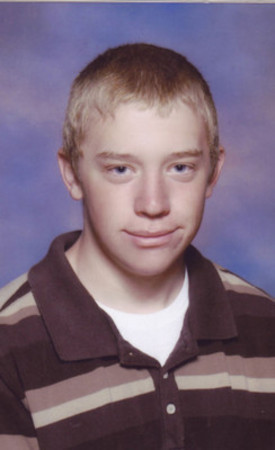 A co-defendant facing murder charges in the 2008 drive-by shooting of Palo Verde High School freshman Christopher Privett has agreed to plead guilty, his attorney said Tuesday.
Ezekiel Williams, 19, will plead guilty to charges of voluntary manslaughter with a deadly weapon and accessory to murder, lawyer Brent Bryson said.
Williams is scheduled to appear in District Court today to make the plea.
"In reaching this agreement, Williams understands that a young man lost his life and he's accepting full responsibility for his part in that unfortunate incident," Bryson said.
Prosecutors confirmed the details of the deal.
On Feb. 15, 2008, Privett and three friends were walking home from Palo Verde High School when the 15-year-old was gunned down in a drive-by shooting.
Authorities said 17-year-old Gerald Davison shot and killed Privett. Williams was driving the vehicle and handed the murder weapon to Davison moments before he opened fire, authorities said.
Davison has not agreed to take any plea deal yet, said his attorney, Ozzie Fumo.
As part of his deal, Williams will serve eight to 20 years for the manslaughter with a deadly weapon charge, prosecutors said. The sentence for the accessory to murder charge will run concurrently.
Williams was facing multiple charges, including murder, attempted murder, assault and battery. Many of the charges included a gang enhancement, meaning the penalties can be increased if a jury finds the crimes were committed to further gang activity.
The plea is conditional, meaning that if the judge doesn't agree to it, Williams or the prosecutors can withdraw from it and go to trial.
"We felt it was a fair resolution for the driver," said Clark County District Attorney David Roger. He said Davison will be required to plead guilty to significant charges or he'll go to trial and face all charges.
Prosecutors said Privett's family agreed to the deal.
Privett, an honor student at Palo Verde, was the center for the school's freshman football team and a Pittsburgh Steelers fan. He was not in a gang.
Both defendants are believed to be members of Squad Up, a hybrid gang active in Las Vegas.
The motive for the slaying remains unclear. When Privett was walking home on the day of the shooting, one of his companions, Enrique Melendez, jokingly flashed a gang sign, Melendez testified at a prior hearing.
He flashed the sign just as Williams, Davison and several other teens were driving past. One of the teens inside the car shouted, "What's up, Blood," to Melendez. He testified that he replied, "What's up, cuz."
The exchange is believed to have sparked a conflict between the two groups.
Melendez had said he was a former member of the Crips street gang.
Bryson said Williams was remorseful after the slaying. He acknowledged that the deal allows Williams to have a life after he pays his debt to society.
"There are no winners here," he said.
Contact reporter David Kihara at dkihara@reviewjournal.com or 702-380-1039.