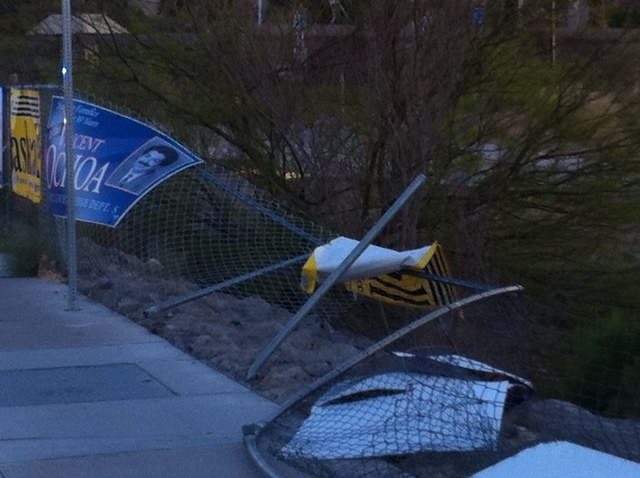 A car crashed into Pittman Wash in Henderson early Thursday morning, Henderson police said.
The car was eastbound on Windmill Parkway near Green Valley Parkway about 5:30 a.m. when it went off the road to the right, through a fence and into the wash.
The driver and passenger were uninjured, police spokeswoman Kathleen Richards said.
An officer on the scene said the driver, who was in his early 20s, was arrested for driving while intoxicated.
Photographer Michael Quine contributed to this report. Contact reporter Annalise Porter at aporter@reviewjournal.com or 702-383-0264.