$5M donation could create Nevada 'Top Gun' for teachers
Updated June 1, 2017 - 4:53 pm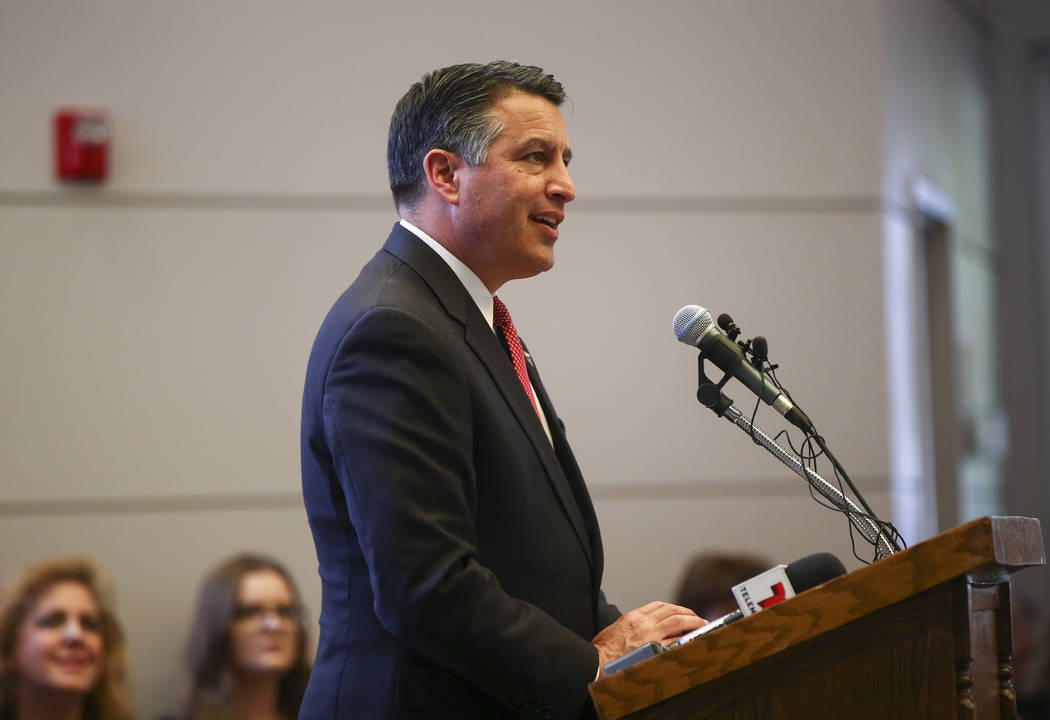 CARSON CITY — A new institute to produce highly trained teachers to work in Nevada schools will move forward with a $5 million anonymous donation.
The Nevada Institute on Teaching and Educator Preparation will be housed in one of the institutions of the Nevada System of Higher Education after a competitive review process, Gov. Brian Sandoval and state lawmakers announced Thursday. The state will appropriate a $1 million grant to the new program, with another $1 million in matching funds required from the selected institution.
"A great teacher fosters innovation, creates a successful learning environment, and brings out the best in each student," Sandoval said in a statement. "The Nevada Institute on Teaching and Educator Preparation will attract and train the best students from the Silver State, and the nation, to create a program for 'Top Gun' diverse educators to teach our students."
The state Board of Education will decide where the institute will be located.
Steve Canavero, superintendent of public instruction, said the program will be highly selective and will be a sort of "Top Gun" program to train the best and brightest students from Nevada and around the country to become public school teachers to serve the state's public school students.
The idea is to bring highly qualified students into the teaching profession through this pathway, he said.
The program is being launched in coordination with Teach for America-Las Vegas Valley and Nevada lawmakers. Senate Bill 548 to provide the $1 million state grant was introduced in the Senate on Thursday by Sen. Joyce Woodhouse, D-Henderson. The proposal has bipartisan support from lawmakers.
Canavero said the institute could be established "very soon" and serve students in the upcoming budget to become teachers. The plan is to expand it in future years. Canavero said it is too early to determine how many students will participate in the inaugural program.
Details will be fleshed out as institutions compete to house the program, he said.
Contact Sean Whaley at swhaley@reviewjournal.com or 775-461-3820. Follow @seanw801 on Twitter.