Aaron Ford admonishes Mark Manendo on Senate floor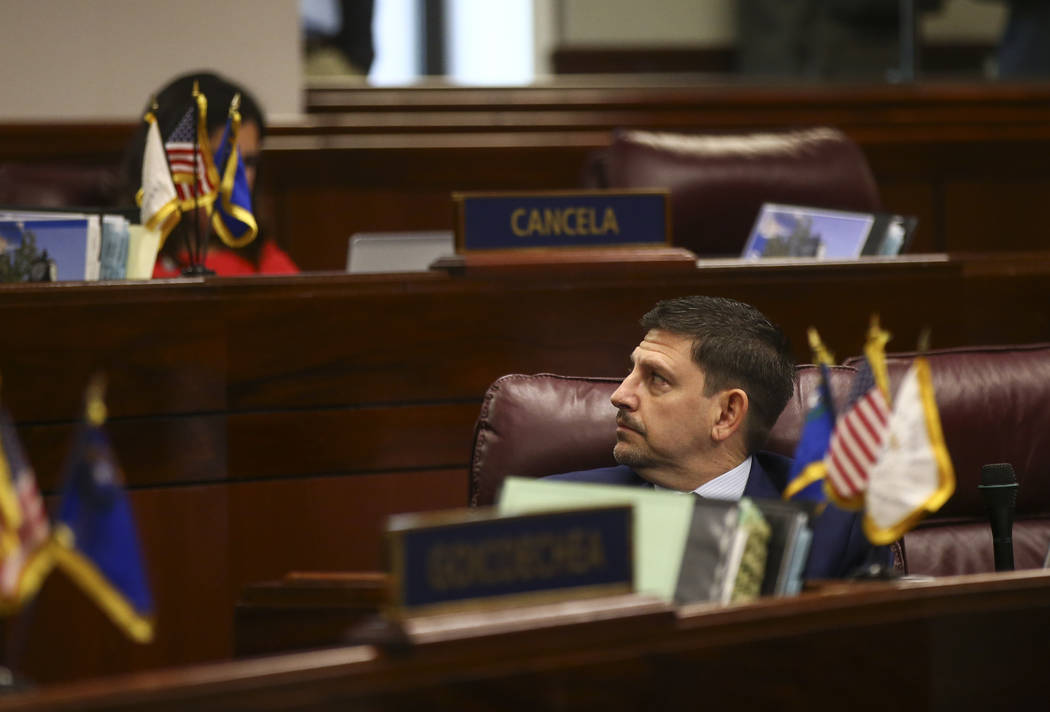 CARSON CITY — Senate Majority Leader Aaron Ford publicly admonished a state senator Monday who remains under investigation for numerous allegations of harassment.
Speaking on the Senate floor, Ford said the investigation he ordered in early May into the conduct of Sen. Mark Manendo is ongoing. Since the investigation was launched, more women have made allegations against Manendo, a Las Vegas Democrat.
"I have become aware that allegations of inappropriate conduct involving the Senator from District 21 spans many years, including complaints of multiple incidents this legislative session," Ford said.
"Although the investigation has focused on more recent conduct, it has become clear to me that the Senator from District 21 has developed a reputation of harassing and intimidating young women at the Legislature and engaging in conduct that makes them uncomfortable, and I believe his conduct has had a negative impact on the working environment within the Legislature."
Ford the investigation will continue after the Legislature adjourns late Monday, and once complete he will determine whether any further disciplinary action will be taken.
Manendo resigned his chairmanship of the Senate Transportation Committee in May because of the allegation. It was the second time he lost a leadership position over misconduct allegations. Manendo lost a chairmanship in the Assembly following the 2003 legislative session after being accused of sexual harassment.
In 2010, some Democrats had sought to push for a new harassment allegation, which Manendo denied. Manendo retained Las Vegas attorney Richard Wright to represent him in the latest probe.
Contact Sandra Chereb at schereb@reviewjournal.com or 775-461-3821. Follow @SandraChereb on Twitter.
Related
Nevada Sen. Manendo resigns chairmanship amid investigation
Senate Republicans want Manendo off committees amid sex harassment allegations
Investigator to review sexual harassment claims against Nevada senator