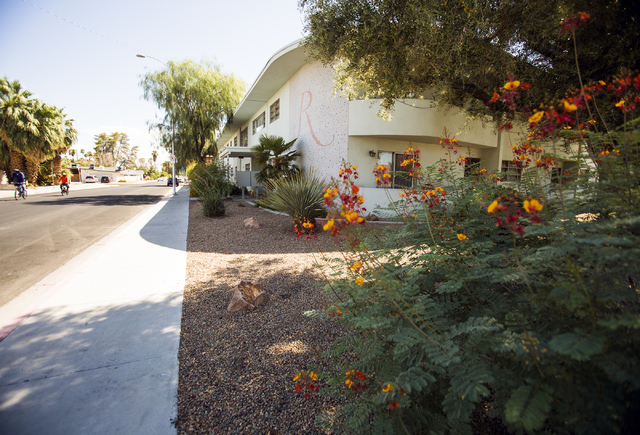 CARSON CITY — During the 1950s, a generation of musicians, pit bosses and servers who worked on the Strip settled in modest homes that sprung up in the Beverly Green neighborhood east of Paradise Road.
Whether those homes will remain or make way for the next gaming development in Las Vegas is unknown. Assembly Bill 219 would change the boundaries of the Las Vegas Boulevard gaming corridor to remove about 110 homes in Beverly Green from the gaming enterprise district.
The bill, heard Monday in the Senate Judiciary Committee, would remove from the gaming corridor a primarily residential area east of Paradise Road and north of Sahara Avenue.
Supporters say the bill would encourage historic preservation of the some of the oldest homes in Las Vegas. The law would also discourage houses from being snatched up by absentee landlords hoping to cash in when a developer buys properties to build a casino.
Assembly Assistant Majority Whip Heidi Swank, D-Las Vegas, who lives in the area and is sponsoring the bill, said people shy away from buying houses in the gaming overlay. The change, she said, would make purchasing in the neighborhood more attractive to homeowners.
Swank said the bill reflects concerns that her constituents have raised.
But some homeowners area have concerns about the bill removing their ability to sell their aging properties. Attorney Jeffrey Patterson said the bill also would impact the Paradise Village neighborhood, which has rejected an historic district designation.
The bill would create an exception to the gaming corridor's set parameters, which generally apply to any location within 1,500 feet of the centerline of Las Vegas Boulevard.
Contact Ben Botkin at bbotkin@reviewjournal.com or 775-461-0661. Follow @BenBotkin1 on Twitter.
Beverly Green, Las Vegas, NV 89104