Death penalty, bill deadline and teamwork fill eighth week of Nevada Legislature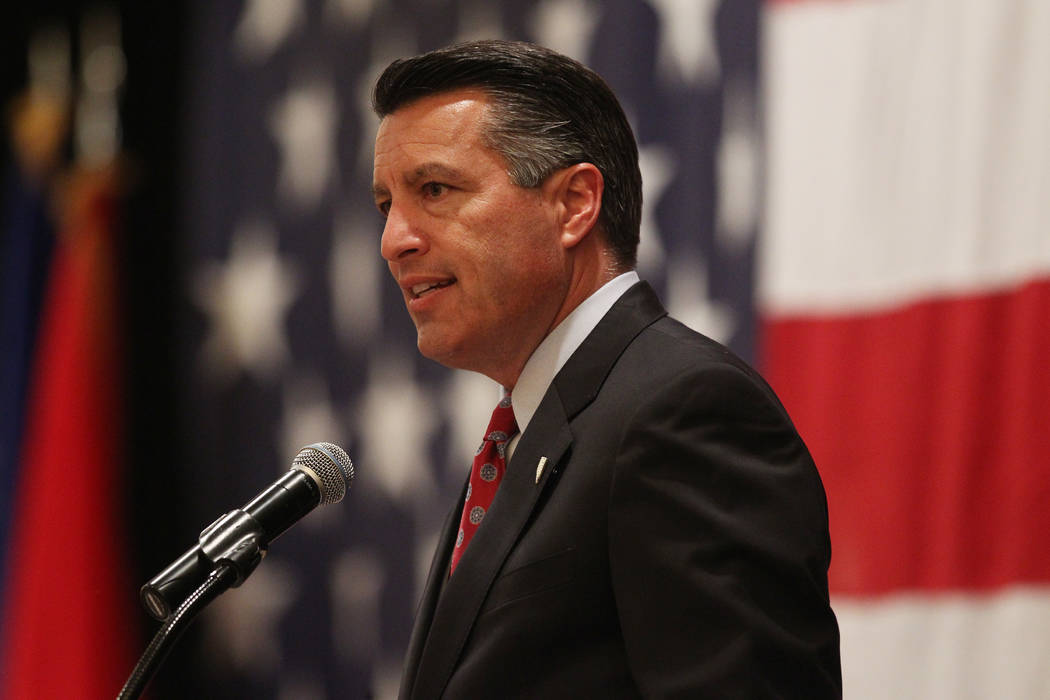 CITY — Marathon bill introductions, passionate debate on the death penalty and bipartisan agreement on the breakup of the Clark County School District highlighted a busy eighth week of the Nevada Legislature.
DEADLINES
Lawmakers pushed the clock near midnight Monday to beat a deadline to introduce their bills. The daylong bill blast included measures proposed by Gov. Brian Sandoval to implement priorities he previewed in his State of the State address in January.
Amid the crush was Sandoval's proposal for a 10 percent tax on recreational marijuana. Voters legalized recreational pot in the November election, and the Republican governor is counting on his proposal to bring in $70 million over the biennium for education.
He also made good on his promise to Republicans to back Education Savings Accounts, which were approved in 2015 but sidelined when the Nevada Supreme Court said the program needed a new funding source. The governor's bill seeking $60 million for the program mirrors one introduced by Sen. Scott Hammond, R-Las Vegas, that Democratic leadership said would not receive a hearing.
DEATH PENALTY
The Assembly Judiciary Committee heard hours of gut-wrenching testimony from families of crime victims, prosecutors, defense attorneys and others on a proposal to abolish the death penalty in Nevada.
Assembly Bill 237, sponsored by Sen. Tick Segerblom and Assemblyman James Ohrenschall, both Las Vegas Democrats, would change the sentence for the 82 inmates on death row to life in prison without parole and end future death sentences.
Nevada has not executed an inmate since 2006. Recently, the Department of Corrections has struggled to find vendors to supply the drugs needed to administer lethal injection, essentially putting executions on hold.
Cynthia Portaro cited her faith in asking prosecutors to drop the death penalty against Brandon Hill, convicted of killing her son, Mike Portaro, in March 2011.
"I started to think we are called to forgive," she told committee members. "We are called to be different if you're going to be a faithful person."
For others, the ultimate sentence is justice served for the perpetrator of horrors inflicted on their loved ones.
Jennifer Otremba recounted how her 15-year-old daughter, Alyssa, was raped and stabbed countless time by Javier Righetti, who carved her up before returning to burn her body.
Righetti was given a death sentence late last month by a Clark County jury.
"Eight days ago, we finally received justice for her life," Otremba told the committee.
Sandoval does not support abolishing capital punishment and would likely veto the bill if passed by the Democrat-controlled Legislature.
CLARK COUNTY SCHOOL DISTRICT
It was a showing of bipartisan support when the majority and minority leaders of the Senate and Assembly sat side by side Wednesday to advocate passage of Assembly Bill 469 and the reorganization of the Clark County School District.
The bill would put a reorganization regulation passed during the interim legislative process into state law, making a legal challenge filed by the Clark County School Board moot.
Lawmakers mandated a reorganization or breakup of the nation's fifth-largest school district in 2015. The law aimed to decentralize administrative-level power and give schools and communities more decision-making authority.
School board trustees sued the state, arguing in part that the Legislature could not delegate authority to an interim committee to pass regulations implementing the law.
AB469 would render that argument baseless and clear the way for a full implementation of the reorganization in time for the 2017-18 school year to start in August.
Democratic Assembly Speaker Jason Frierson, Republican Assembly Minority Floor Leader Paul Anderson, Democratic Senate Majority Leader Aaron Ford and Republican Senate Minority Leader Michael Roberson sponsored the bill together.
Action on the bill is pending.
Contact Sandra Chereb at schereb@reviewjournal.com or 775-461-3821. Follow @SandraChereb on Twitter.
COMING UP
April
4: Start closing budgets
14: Committee passage (first house)
25: First house passage
May
1: Economic Forum report due
5: Start resolving budget differences
19: Committee passage (second house)
25: Finish budget differences
26: Second house passage
31: Budget bills introduced; exempt bills from committee