Democrat bargaining rollback guts 2015 laws, Roberson says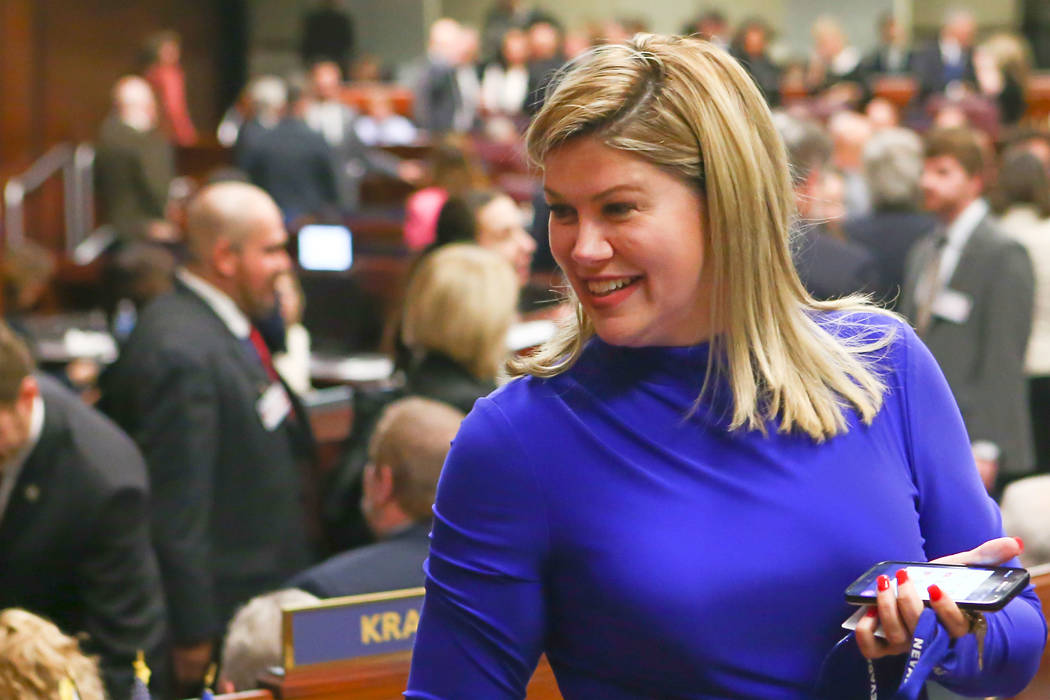 CARSON CITY — Senate Democrats rolled back collective bargaining reforms Friday on party-line votes, approving two bills that Republicans argued gut bipartisan changes enacted two years ago.
Senate Bill 356 reinstates so-called "evergreen" clauses that allow existing agreements to remain in effect during negotiations after contracts expire. It also allows public employers to grant leave to employees for union activities, and eliminates restrictions on arbitration.
The bill passed 12-9, with independent Sen. Patricia Farley of Las Vegas joining with Democrats.
Senate Minority Leader Michael Roberson, R-Henderson, the architect of the existing law, said SB356 is "the gutting of very good collective bargaining reform" passed in 2015.
He said Senate Bill 241 of the last session was a compromise endorsed by both labor and management that set strict time frames for the collective bargaining process.
"It required both sides in the negotiations to come to the table, have a certain number of meetings within a certain time period," Roberson said.
Farley said while she supported the bill two years ago, the law had "unintended consequences." During testimony in hearings, critics said some workers were denied raises they were entitled because government employers stalled negotiations.
"As a legislator, we should be willing to say we made a mistake," and make adjustments, she said.
Roberson objected to her characterization and said the impetus behind the law was stall tactics used by unions.
"Because there were evergreen clauses in contract, it gave an incentive to several organizations to stall and delay and not come to the table," he said.
"I worked with union leaders across the state on this bill," he said of the 2015 effort. "In fact, just about every major labor organization in this state came to the table, (and) publicly supported this bill in committee.
"Now to say two years later, never mind, unintended consequences — I don't buy that," Roberson said.
Money matters
Another bill, Senate Bill 469, lowers how much of a local government's ending fund balance is off limits to collective bargaining in time of fiscal emergencies. It also passed on a 12-9 vote.
The bill reduces the percentage to 16.67 percent from 25 percent. The bill states that amount is not subject to negotiations and cannot be considered by an arbitrator when determining if a local government has the ability to pay compensation or other contractual monetary benefits.
Republicans opposed the bill.
Sen. Ben Kieckhefer R-Reno, said it discourages local governments from saving money for bad times."
Sen. Julia Ratti, D-Sparks and a former Sparks councilwoman, said ending fund balances are not rainy day funds to be tapped in emergencies. She said the set-aside amount is for cash management and gives local governments two months in reserve to pay immediate bills.
Both bills now go to the Assembly.
Contact Sandra Chereb at schereb@reviewjournal.com or 775-461-3821. Follow @SandraChereb on Twitter.