Families who live with diabetes lament medication high costs
Updated April 20, 2017 - 6:38 am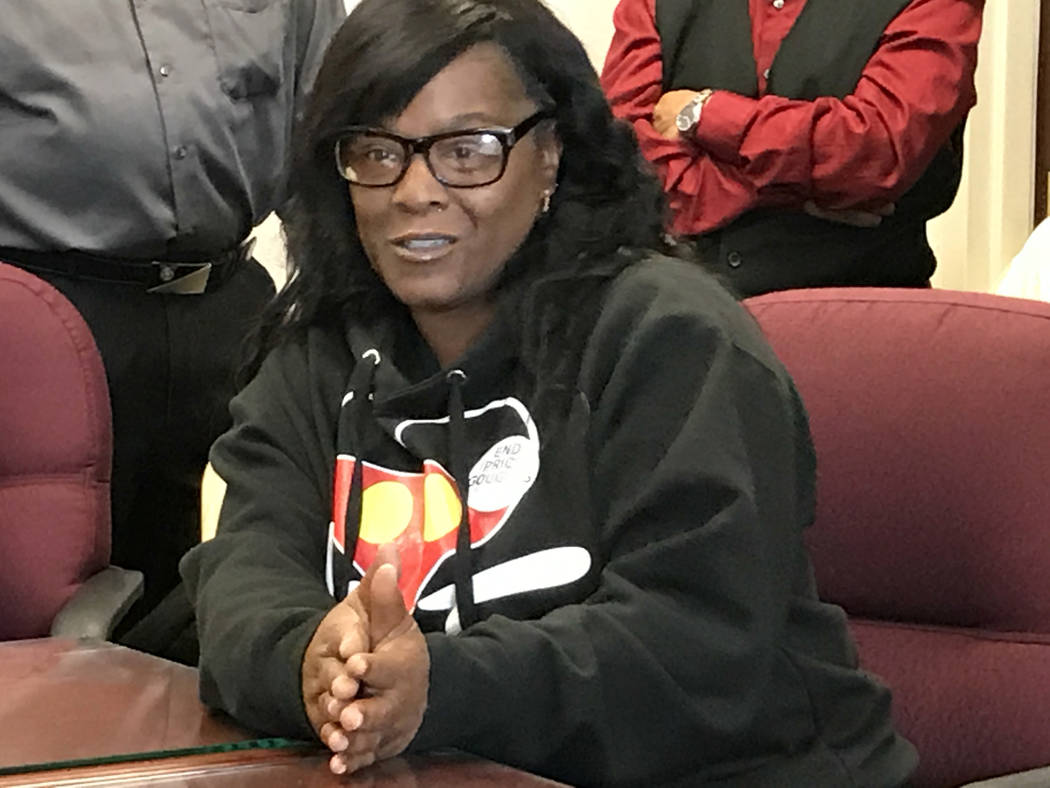 CARSON CITY — Patients and family members of those who suffer from diabetes shared stories of struggle and heartbreak Wednesday and urged support for a bill to rein in the escalating costs of diabetes medication.
Bonnie Sedich knows the pain all too well. Four of her five children were diagnosed with juvenile diabetes. There was no family history. Two children died when in adulthood. Two others live with the disease.
One son, Jeffrey, was diagnosed at age 3. His body was found in a rural California region in 1981, a bottle of insulin by his side. He died at 19.
Another daughter, Elizabeth, was diagnosed when she was 8. She died in November at 51 of complications from the disease. Over the years, the cost of her drugs skyrocketed from about $10 a bottle to more than $300. Toward the end, she was paying more than $2,100 a month — if she could afford it, Sedich said.
"If you can't afford your diabetes medications … then you just suffer and die," Sedich said.
She and others spoke at a press conference to urge support for Senate Bill 265. Sponsored by state Sen. Yvanna Cancela, D-Las Vegas, the bill would establish a list of insulin-related diabetic products to be treated as essential medications. It also would create a refund when insulin costs exceed the medical consumer price index.
The bill would require drug makers to divulge how prices are set, including the cost of medications, as well as amounts spent on marketing and research. It would set registration and reporting requirements on pharmaceutical sales representatives.
"Diabetes is a serious disease that affects people for a lifetime," Cancela said. "Medical costs are twice as high for people with diabetes."
Deadly and common
Diabetes is the eighth-leading cause of death in Nevada, where 12.4 percent of adults have the disease and 38 percent are pre-diabetic, she said.
Senate Majority Leader Aaron Ford, D-Las Vegas, is one of those who have been determined to be pre-diabetic. He said he received he diagnosis about a year ago.
"Diabetes has become one of the largest public health crises in our time, and the medication to treat this disease must be affordable and accessible," he said. "In this time of crisis, we have to come together."
Keyonna Lawrence said she was diagnosed as diabetic three years ago. A personal care assistant, she tries to control the disease through diet, and she stretches mediations when she can afford it by taking a half-dose.
"My biggest fear is my 11-year-old son is going to wake up, say, 'Mom?' and Mom's as cold as ice," Lawrence said.
SB265 was granted an exemption and waiver from deadlines and remains pending in the Senate.
Contact Sandra Chereb at schereb@reviewjournal.com or 775-461-3821. Follow @SandraChereb on Twitter.
Sen. Yvanna Cancela, sponsor of Senate Bill 265, said diabetes care cost Nevadans about $2.4 billiion annually in medical costs.
Over the last 20 years, vials of the most commonn insulin products have gone from $17 to $138; and $21 to $255.
According to the American Diabetes Association, 281,355 people in Nevada, or 12.4 percent of the adult population, have diabetes. Another 787,000, or 38.5 percent of the adult population are pre-diabetic with blood glucose levels higher than normal.