Gov. Sandoval signs 32 bills into law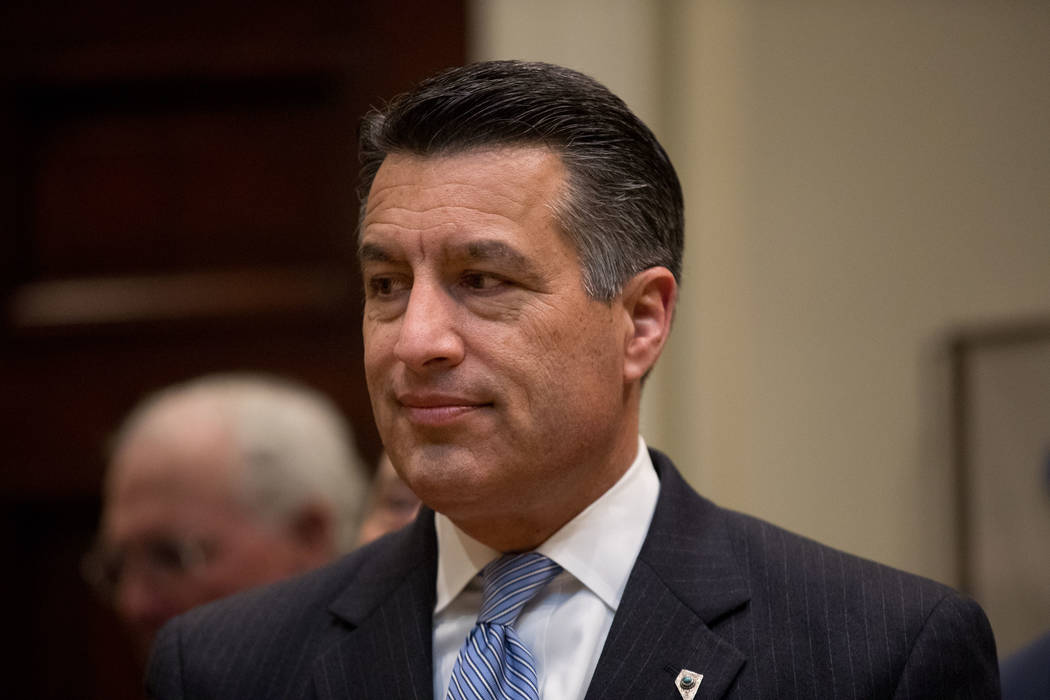 CARSON CITY – Gov. Brian Sandoval signed 32 bills into law on Friday that include measures to quicken background checks for private businesses and provide consumer protections at truck rental companies.
He also signed a bill that emerged from the Governor's Drought Forum.
Here's a look at the details:
Assembly Bill 26 aims to reduce wait times businesses face when conducting background checks on potential employees. Nevada businesses raised concerns and in response, the Governor's Office of Economic Development and the Nevada Department of Public Safety introduced the bill. The law expands the ability of companies that conduct background checks to access the Department of Public Safety's Central Criminal Repository.
Assembly Bill 233 is a consumer protection bill sponsored by Assembly Minority Leader Paul Anderson, R-Las Vegas. The law requires that additional fees customers face as a condition of doing business be provided when a customer gets a quote in the price. The new law is intended to give truck renters the full cost of the rental when they get the quote.
Assembly Bill 209, sponsored by Assemblyman James Oscarson, R-Pahrump, comes from the conversations at the Governor's Drought Forum about the state's water issues. Specifically, those conversations examined challenges from the requirement to beneficially use a water right or potentially lose it to forfeiture for nonuse. This is often called "use it or lose it." This law puts more requirements in place for the state engineer to examine when deciding whether the water rights holder will get a requested extension of time and if it's necessary.
Contact Ben Botkin at bbotkin@reviewjournal.com or 775-461-0661. Follow @BenBotkin1 on Twitter.