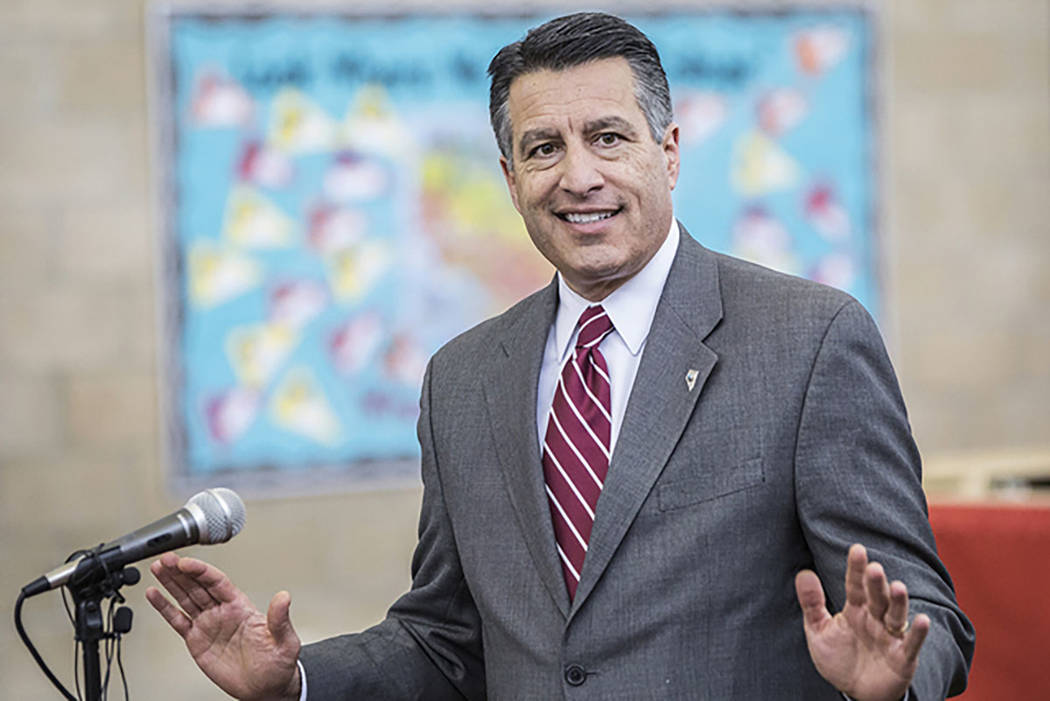 CARSON CITY — Nevada Gov. Brian Sandoval signed more than 20 bills into law Tuesday, including Senate Bill 159, which would prohibit the sale of dextromethorphan to people under the age of 18.
Dextromethorphan is a common ingredient in over-the-counter medicines including Robitussin, Zycam, Nyquil and Delsym.
Sandoval also vetoed four bills, including Senate Bill 374, which would have prohibited a professional licensing board from taking disciplinary action against a licensee who holds a medical marijuana registry card or who engages in lawful activities relating to marijuana.
In his veto message, Sandoval said it would be unwise to limit the discretion of professional licensing boards given the uncertainty associated with the U.S. Justice Department's enforcement policies of federal law on the use of recreational marijuana by a licensee.
Sandoval also vetoed Assembly Bill 350, which would have allowed employee organizations to meet with new state employees. Sandoval said the measure could lead to collective bargaining despite the policy being rejected by previous administrations.
He also vetoed Senate Bill 434 which would have required the city attorneys of Reno and Sparks to be appointed rather than elected, and Assembly Bill 427, which would have eliminated a drug treatment requirement for felony drug offenders to access public benefits such as food stamps.
Sandoval also signed:
Assembly Bill 125, creating a certification and registration process for court interpreters to assist with persons of limited English proficiency who are involved in a court case.

Senate Bill 46, which expands and updates the list of child offenses the state must identify as part of a background check for child care facility owners and employees.

Senate Bill 118 establishing the Nevada Task Force on Financial Security. The Task Force will consist of nine members who will examine the financial security of Nevadans including opportunities to build assets and reduce debt. The recommendations are due by Sept. 1, 2018.
Senate Bill 279 which authorizes mayors to perform marriages. The join members of the Supreme Court, Court of Appeals, District Judges and Justices of the Peace, in addition to other specific other office holders who are authorized to perform these duties.
Contact Sean Whaley at swhaley@reviewjournal.com or 775-461-3820. Follow @seanw801 on Twitter.