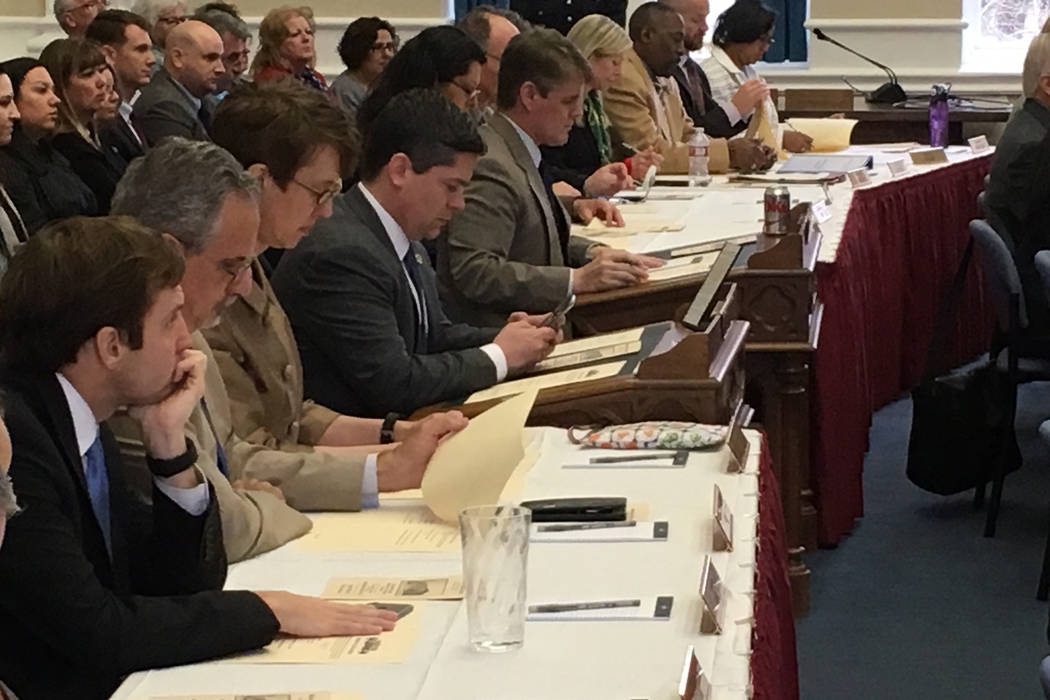 CARSON CITY — The Assembly Judiciary Committee on Friday unanimously passed a bill that puts more protections in place for people under the care of guardians.
Senate Bill 360 puts tougher penalties in place for guardians who abuse and neglect elderly and vulnerable wards in their care. The bill would change the maximum prison sentence from six years to 20 years for such convictions.
The bill also gives the wards of guardians a bill of rights, which includes notice of proceedings in their case, a copy of documents related to proceedings, a family member or doctor can speak on their behalf and they can participate in developing their plan for care and management of assets.
The measure now goes to the full Assembly.
Contact Ben Botkin at bbotkin@reviewjournal.com or 775-461-0661. Follow @BenBotkin1 on Twitter.