'Kids in Parks' bill flies through Nevada Senate committee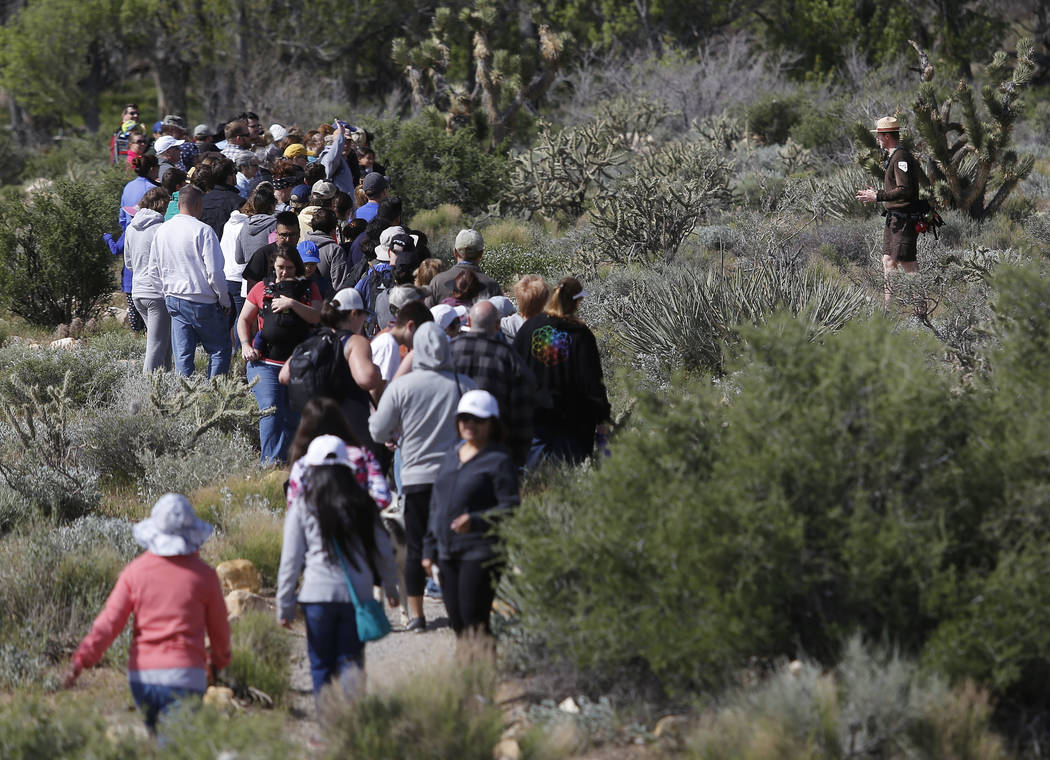 CARSON CITY — Nevada fifth-graders would get a free pass to state parks, and the parks themselves would get more dollars for maintenance under two bills unanimously supported Thursday by the Senate Committee on Natural Resources.
Assembly Bill 385, called the "Kids and Parks" bill, is sponsored by Assemblyman Steve Yeager, D-Las Vegas. He told committee members the goal is to give young people an opportunity to become accustomed to parks to enjoy the outdoors and "get them outside and more active."
The proposal mirrors and piggybacks on a federal program called "Every Kid in a Park" that offers fourth-graders free passes to national parks.
"For that program, students apply for a pass online and print it and take it to the park with them," he said.
"My desire here was to establish a similar program in our state and let the students who've had that privilege in fourth grade roll right into fifth grade and then visit our state parks for free."
The program would be administered by the Division of State Parks, and discussions have focused on getting school districts to hand out passes to all fifth-graders.
A pass would also entitle anyone in the vehicle with them to free admission. A pass would not cover fees for camping, boating or special events.
AB385 was unanimously approved earlier by the Assembly. Thursday's committee action sends it to the Senate floor.
The Senate committee also passed Assembly Bill 490, which would authorize the Division of State Parks to tap more money from a special account for park maintenance.
Under existing law, the division is only allowed to use interest and income earned from money in the Account for Maintenance of State Park Facilities and Grounds for park upkeep.
Over the past four years, interest has averaged about $64,000 annually.
The bill would authorize the division to spend up to $2 million each biennium in principal, interest and income to address deferred maintenance needs.
AB490 now heads for a vote on the Senate floor.
Contact Sandra Chereb at schereb@reviewjournal.com or 775-461-3821. Follow @SandraChereb on Twitter.
Money for parks
Assembly Bill 490 authorizes the Division of State Parks, with approval of the director of the Department of Conservation and Natural Resources, to use some principal in the Account for Maintenance of State Park Facilities and Grounds, for park upkeep.
The account was created following the 2009 sale of a pocket of state-owned near Spring Mountain Ranch State Park to the U.S. Bureau of Land Management for $14.5 million. Eric Johnson, state parks administrator, said the parcel was essentially a "donut hole" in the middle of federal land holdings.
Existing law limits expenditures from the account to accured interest, which has only averaged $64,000 annually over the past four years.
"Thus, while the account has generated very little interest, State Parks' list of deferred maintenance needs continues," Johnson told members of the Senate Committee on Natural Resources.
The committee approved the bill Thursday.