Latino lobbyists push priorities at Nevada Legislature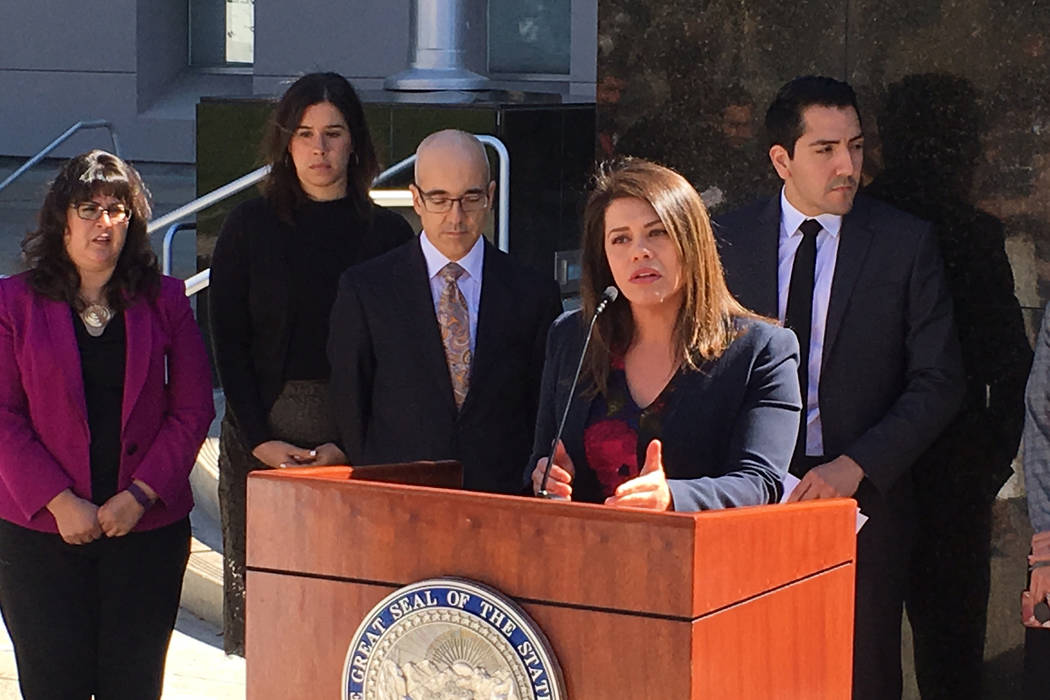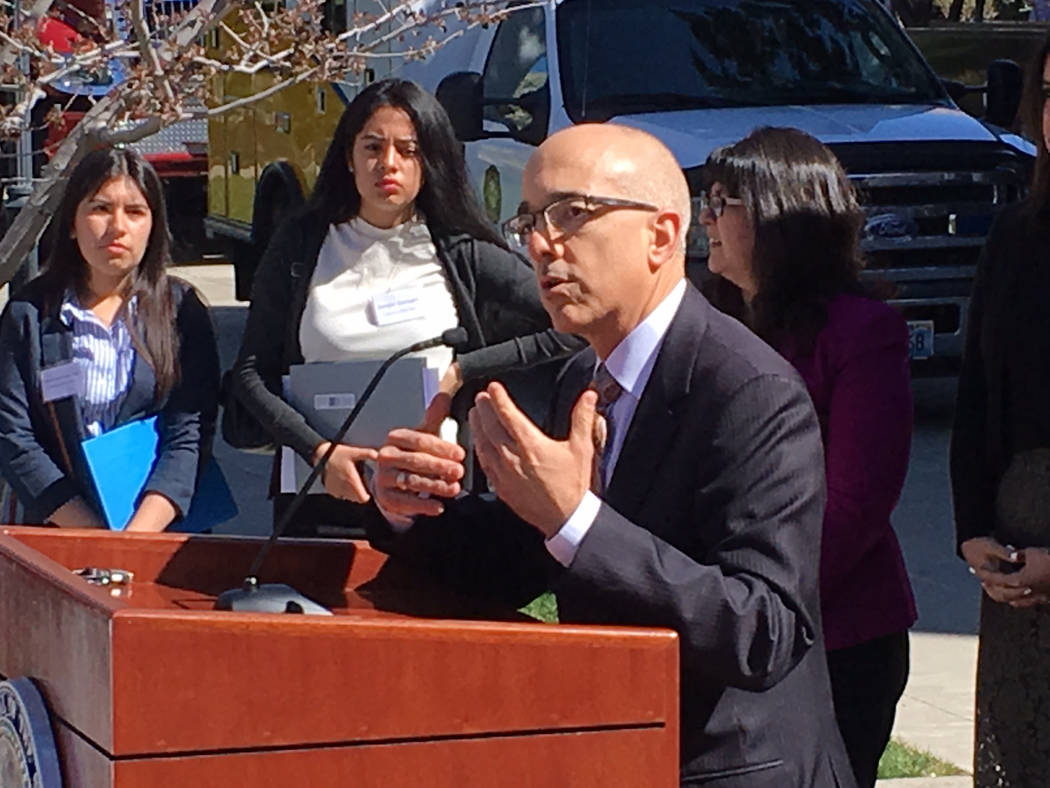 CARSON CITY — More than 50 participants in Latino Lobby Day hit the legislative halls Monday, meeting with lawmakers and talking about their priorities in the 2017 session.
Many of those visiting the Legislative Building arrived overnight by charter bus from Southern Nevada.
The grassroots lobbyists were welcomed by a dozen Hispanic and Latino lawmakers and their supporters in the Legislature. They received lobbyist training and networked with policymakers.
Assembly Majority Floor Leader Teresa Benitez-Thompson, D-Reno, said one of her priority bills this session would expand the state victims of crime program, which provides financial benefits to those injured as a result of criminal activity, to include undocumented victims. Assembly Bill 122 would remove a mandate that only citizens be eligible for the program.
"If you are a victim of a crime, the thing that matters least is your documentation status," she said.
Other bills cited by Hispanic and Latino lawmakers that are priorities include Senate Bill 186 by state Senate President Pro Tempore Mo Denis, D-Las Vegas, which would create the Office for New Americans in the Office of the Governor and would require the creation of an online resource for immigrants on how to obtain professional licenses.
Assemblyman Edgar Flores, D-Las Vegas, cited the importance of Assembly Bill 142, which would clarify Nevada law relating to unaccompanied children seeking federal status as special immigrant juveniles.
Latino Lobby Day is organized in conjunction with the Nevada Hispanic Legislative Caucus and local advocacy groups.
Contact Sean Whaley at swhaley@reviewjournal.com or 775-461-3820. Follow @seanw801 on Twitter.
About the NHLC
The Nevada Hispanic Legislative Caucus is dedicated to voicing and advancing, through the legislative process, issues affecting Latinos in Nevada for the purpose of increasing access and parity for all Nevadans.