Lawmaker wants hearing after hearing recording of Nevada attorney general
Updated May 9, 2017 - 8:55 pm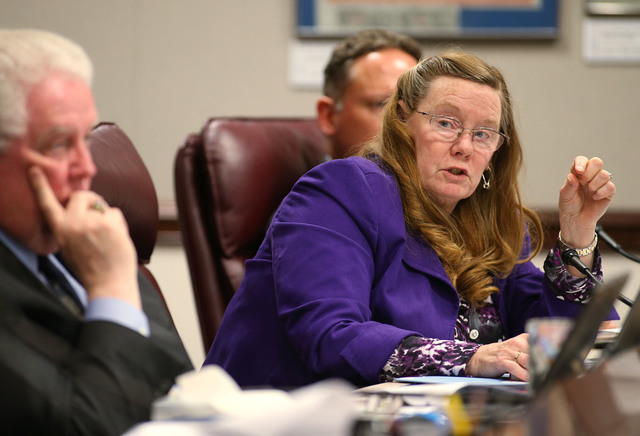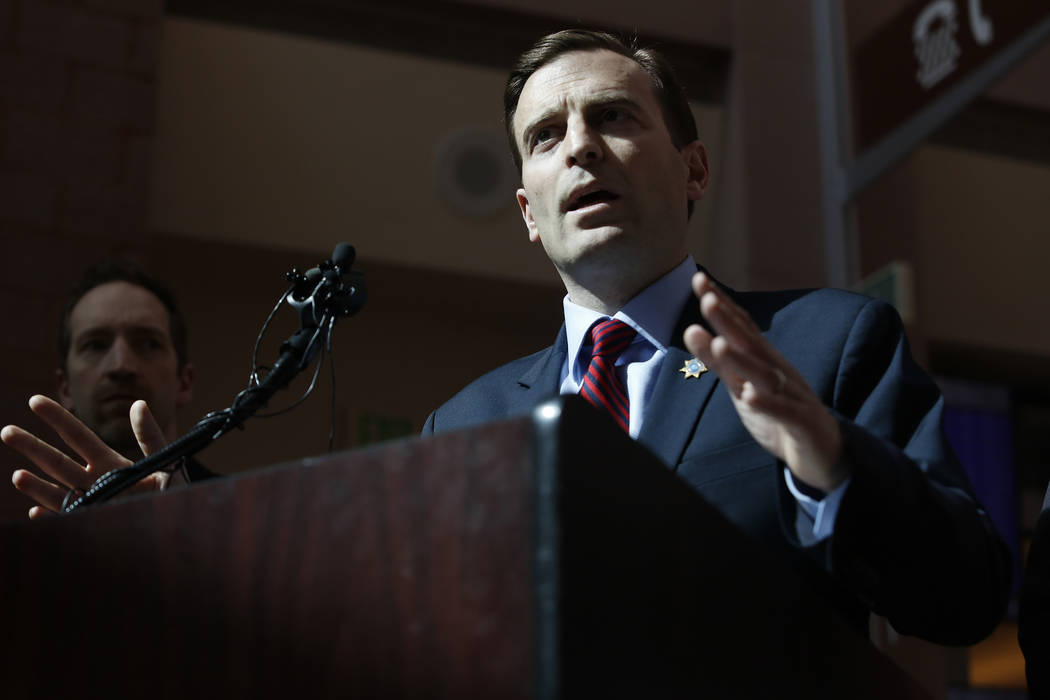 CARSON CITY — A state lawmaker who has listened to a surreptitious recording of a 2016 conversation between Attorney General Adam Laxalt and Gaming Control Board Chairman A.G. Burnett said it warrants a hearing.
Assembly Ways and Means Chairwoman Maggie Carlton, D-Las Vegas, said Tuesday that she subpoenaed the recording, made by Burnett.
"Last week I issued a subpoena for information regarding actions Attorney General Laxalt took to interfere with the Gaming Control Board's oversight of a certain licensee," Carlton said in a statement. "The information is unsettling and warrants a hearing. We will work with the Chairman of the Gaming Control Board to bring more light to this situation."
Burnett told the Las Vegas Review-Journal via text message: "I can confirm that the Legislature issued a subpoena to the board last week and that the board fully complied."
The attorney general's office, in a statement, dismissed the move as a political stunt.
"Nearly every outside independent analyst has recognized how partisan this Legislature has become.
"Today's news proves the point — Nevada democratic politicians will stop at nothing — including twisting and politicizing a routine action that previous attorneys general, including Catherine Cortez Masto, have taken. We look forward to exposing this for what it is: a political attack designed to distract from the Democrats' radical agenda that harms Nevada's working families."
Laxalt, a Republican, is considering a run for governor next year.
Neither Carlton nor the attorney general's office would identify the "certain licensee" referenced in Carlton's statement.
Carlton and other Democrats in the Assembly have expressed frustration this session that Laxalt did not appear before them to present his agency's budget to the money committee.
Assembly Minority Floor Leader Paul Anderson, R-Las Vegas, a member of Ways and Means, said Tuesday he would need to hear the recording and any testimony at a hearing before coming to any conclusions.
A hearing would be held by the Ways and Means Committee, but no date has been set. The recording has not been publicly released.
Contact Sean Whaley at swhaley@reviewjournal.com or 775-461-3820. Follow @seanw801 on Twitter.