Lawmakers address criminal justice reforms in race to pass bills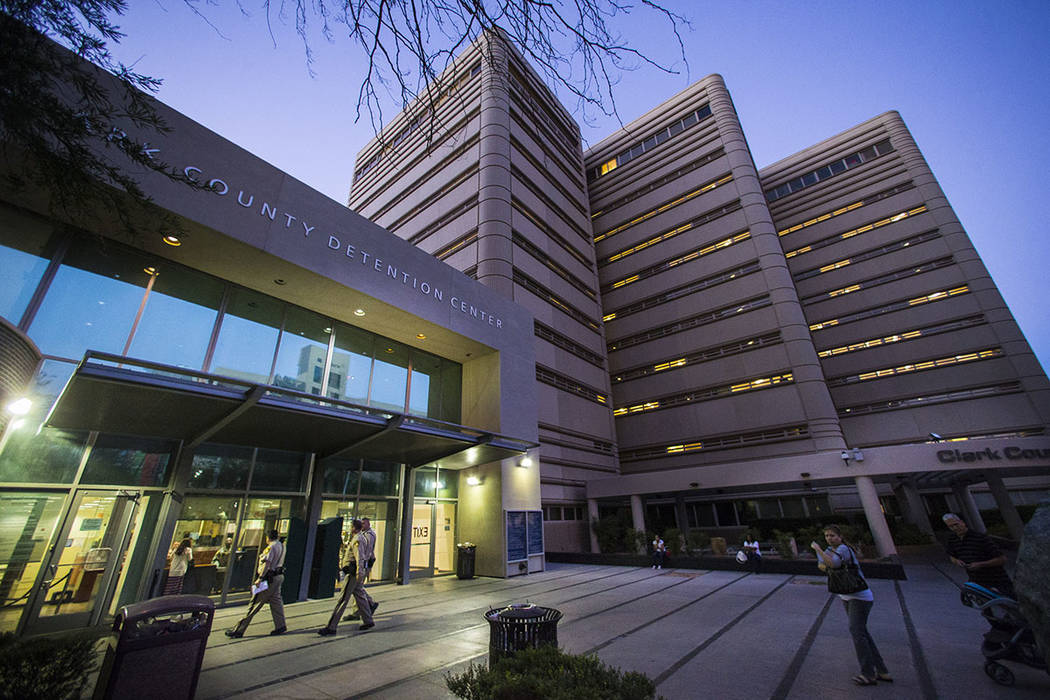 CARSON CITY – Lawmakers addressed criminal justice reforms as they raced to pass bills Tuesday, the deadline for passage from the first chamber.
Bills that survived would affect offenders entering the system and those trying to re-enter society after prison. Lawmakers strengthened penalties for some offenses, including soliciting prostitution and assaulting civilian employees and volunteers for police and fire agencies. Legislators also focused on programs for prison inmates nearing the end of their sentences and trafficking victims trying to clean up their criminal records.
Trafficking legislation
The Assembly unanimously passed bills intended to address the state's sex trafficking problem.
They are:
— Assembly Bill 260, which would institute graduated penalties for offenders who solicit prostitution. For the first offense, it's a misdemeanor with a fine of at least $400; for the second offense, it's a gross misdemeanor and a fine of at least $800; and for the third offense, it's a gross misdemeanor and a mandatory fine of at least $1,300. Misdemeanors convictions carry up to six months in jail; gross misdemeanors carry up to a year in jail.
The bill also institutes a civil penalty system at least $200 per offense, with the money going toward treatment programs for prostitutes. Assemblywoman Jill Tolles, R-Reno noted that a national human trafficking hotline drew the highest number of calls per capita from Nevada. "Little has been done to address the demand side of the equation," Tolles said.
— Assembly Bill 243, which makes it easier for victims of sex trafficking to remove their criminal conviction and seal the records.
Programs for inmates
The Assembly unanimously passed Assembly Bill 316, which requires the Corrections Department to provide evidence-based programs for offenders nearing the end of their sentences and preparing to re-enter society.
The goal is for offenders to have access to programs that help them reintegrate and get jobs, all with the goal of reducing recidivism.
"Thousands of inmates are released from our prison system annually," said Assemblyman Tyrone Thompson, D-Las Vegas, stressing the need to help them.
Protections for civilian workers
The Assembly unanimously passed Assembly Bill 132, which puts enhanced penalties in place for perpetrators who assault civilian employees and volunteers with police and fire agencies.
Under the bill, assault with a deadly weapon is a category B felony, which carries a prison sentence of one to six years in prison.
Senate work
The Senate on Tuesday also addressed criminal justice.
Senate Bill 387 allowing a protective order against someone considered "high risk" or harming themselves or others passed 12-9, with Farley joining Democrats. All Republicans opposed.
Sen. Julia Ratti, D-Sparks, said the bill was a way to protect someone who is in crisis by allowing a judge to take away their guns until the "crisis" is over.
Senate Minority Leader Michael Roberson, R-Henderson, spoke against the bill, calling it a "precrime" bill that takes away someone's rights before a crime is committed, comparing it to a premise in the Tom Cruise film "Minority Report."
Roberson said the government already has tools to address situation through "Legal 2000" process for involuntary commitment for up to 72 hours.
Senate Majority Leader Aaron Ford, D-Las Vegas, said was not a "precrime" bill.
"It is a prevention bill," he said.
Sandra Chereb contributed to this report. Contact Ben Botkin at bbotkin@reviewjournal.com or 775-461-0661. Follow @BenBotkin1 on Twitter.