Legislator's proposal would protect Nevada medical marijuana program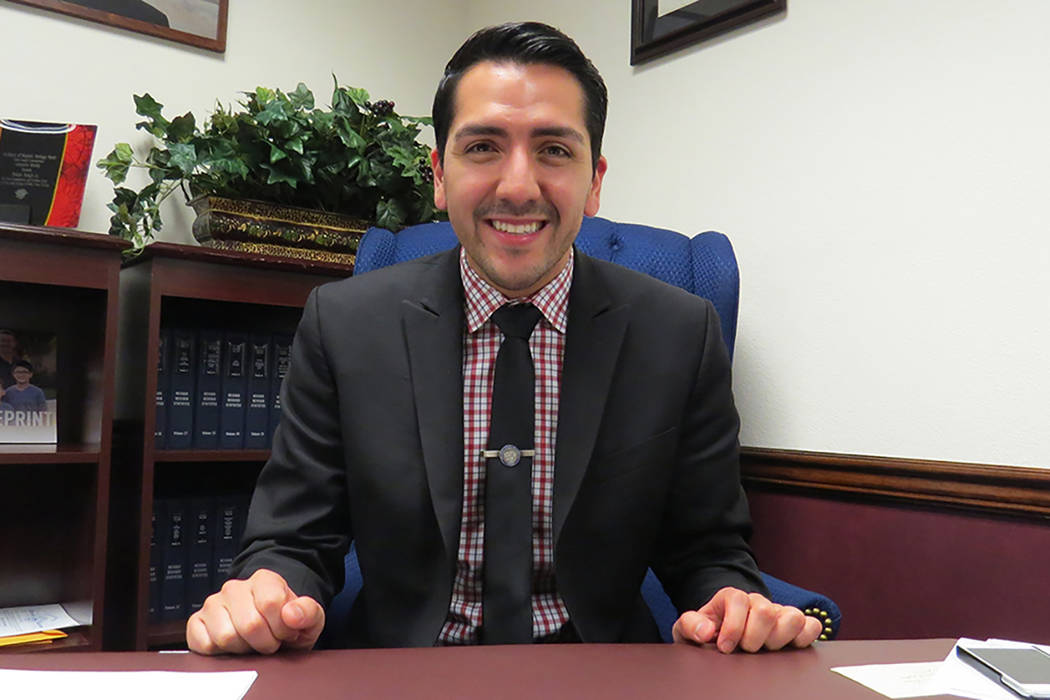 With recreational cannabis sales expected this year, one Nevada lawmaker wants to ensure the survival of the state's medical marijuana program.
Assemblyman Nelson Araujo, D-Las Vegas, on Wednesday introduced a bill that would make several changes to the state's program.
Obtaining a medical marijuana card would be easier for patients under Assembly Bill 422, and those cards would last two years instead of the current one-year lengths. Patients would still need a doctor's recommendation for cannabis, but the $100 in fees needed to renew the card would be removed, and patients no longer would have to go through the state's registration portal to apply for the card.
"We should no longer require these patients to jump through unnecessary hoops," said Nevada Dispensary Association Executive Director Riana Durrett, who helped introduce the bill.
The bill would mean less patient data would be stored at the state level. The current portal stores medical records, Social Security numbers and other personal information. The proposal would make it so only basic patient information, such as name and birth date, would be stored.
The medical marijuana program would move from the Department of Health and Human Services to the Department of Taxation, which would oversee both the medical and recreational programs.
Grace Crosley, who testified in opposition to the bill, said taking the medical program out of the health division would take away the legitimacy of cannabis' medicinal uses.
Contact Colton Lochhead at clochhead@reviewjournal.com or 702-383-4638. Follow @ColtonLochhead on Twitter.
What AB 422 would do:
Medical Marijuana cards would last two years instead of one
Removes fees required to apply for or renew medical marijuana cards (currently $100 annually)
Stops the tracking of medical marijuana patient purchases