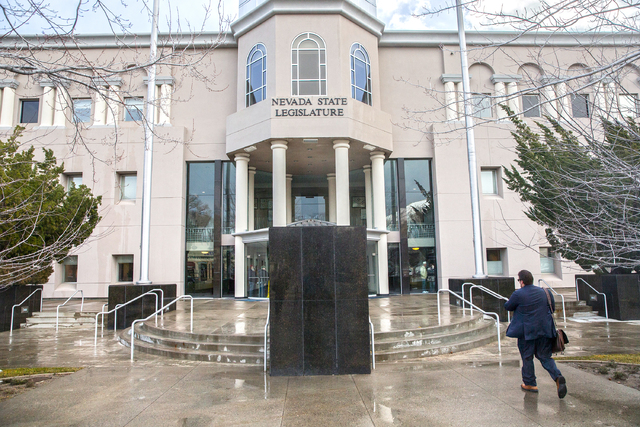 A resolution that would expand the rights of crime victims continued its move through the Nevada Legislature on Tuesday with a hearing in the Assembly Committee on Legislative Operations and Elections.
Senate Joint Resolution 17, also called Marsy's Law, would offer a proposed amendment to the Nevada Constitution to enshrine certain victims' rights.
Nevada voters would make the final decision on the measure in 2018 if it is approved by the Assembly. The Legislature first approved the measure in 2015, and it has to pass this session without being amended to make it to voters next year.
It previously gained unanimous support in the Senate.
The resolution would expand the rights of crime victims to protect them from defendants, notify them of court hearings and ensure they are treated fairly and without intimidation through the criminal justice system.
Supporters include law enforcement groups, Las Vegas Valley women's shelters, the Latin Chamber of Commerce and the Log Cabin Republicans of Nevada.
Clark County District Attorney Steve Wolfson, one the measure's most prominent supporters, testified that his office already does many of the practices in the proposed constitutional amendment.
Public defenders' offices from Clark and Washoe counties opposed the measure, saying many of the protections are codified in statute. The American Civil Liberties Union of Nevada was also in opposition.
The committee on Tuesday also heard bills that would expand services to disabled voters and help rural counties get new voting machines.
No action was taken on the bill.
Contact Wesley Juhl at wjuhl@reviewjournal.com and 702-383-0391. Follow @WesJuhl on Twitter.