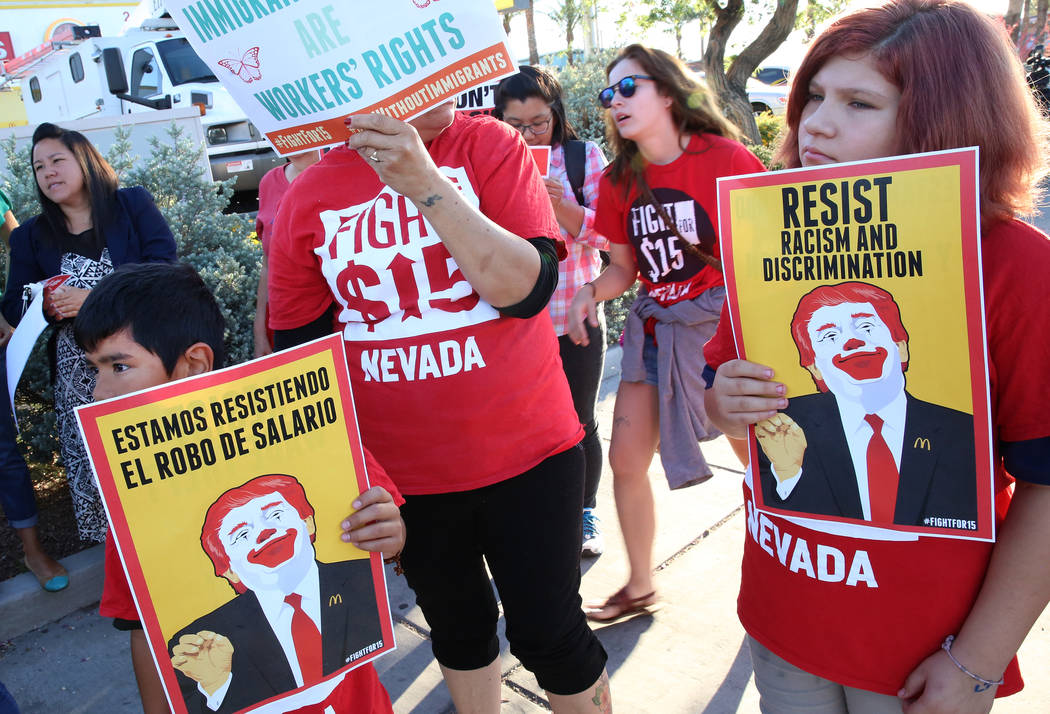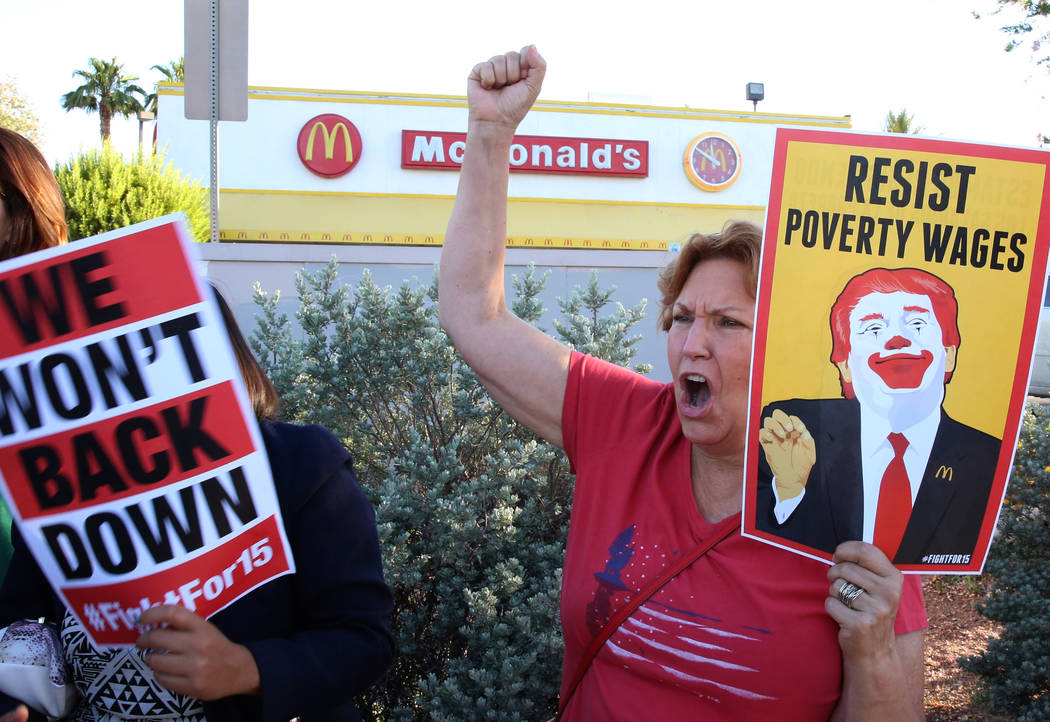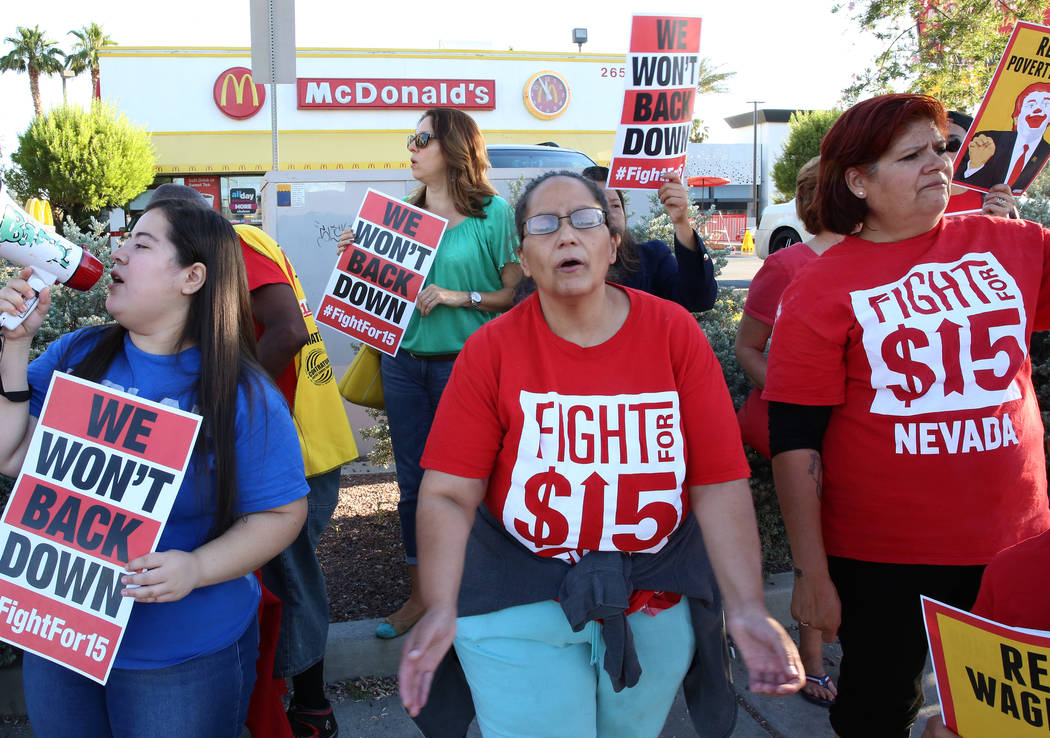 McDonald's employees appeared outside the fast-food restaurant at 2650 W. Sahara Ave. to protest for higher minimum wage.
The demonstrators were part of a nationwide protest organized by "Fight for 15," a labor group that has regularly targeted McDonald's in calls for higher pay and union rights for workers. Two bills to raise minimum wage have been debated this session in the Nevada Legislature.
Check out the photos above.
2650 W. Sahara Ave., las vegas, nv