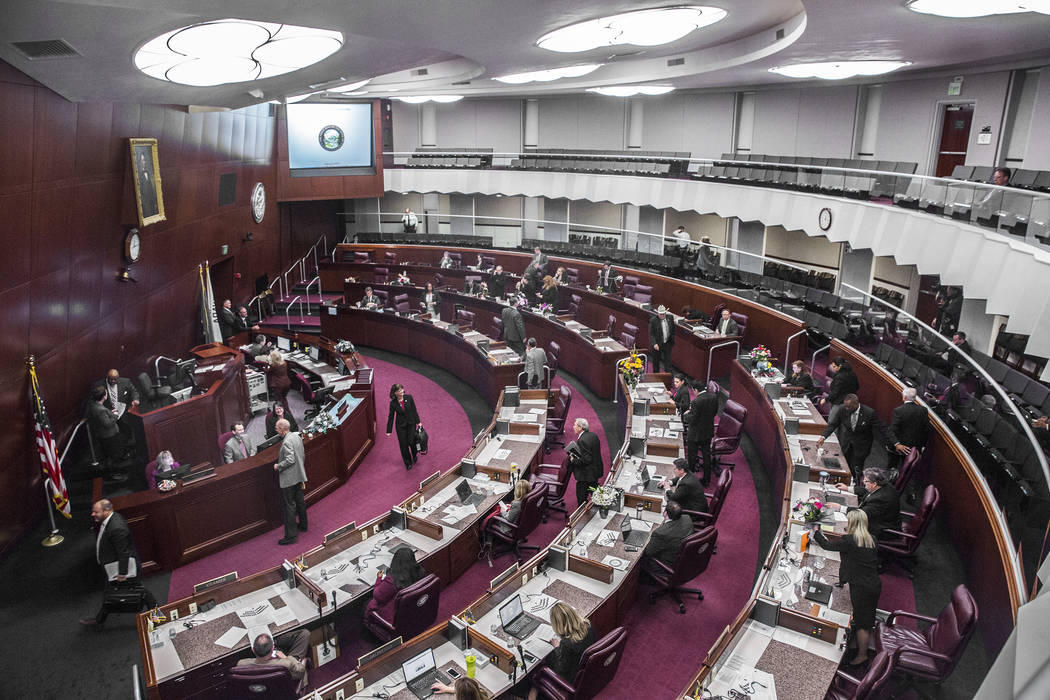 CARSON CITY — Nevada legislators are getting close to ending the discussion they don't want to be having.
The Senate on Thursday is expected to take up a bill that would make bestiality a crime in Nevada. Lawmakers and lobbyists have said Assembly Bill 391 needs to be passed so they "don't have to talk about it anymore."
The bill has penalties for offenders that include taking away their animals, preventing them from working in jobs around animals, and undergoing a mental health evaluation.
Nevada is one of only a handful of states without a law against bestiality.
The bill has passed unanimously in the Assembly, where lawmakers in jest put a box of animal crackers on the desk of the sponsor, Assemblyman Richard Carrillo, D-Las Vegas.
After passing the Senate, the bill will go to the desk of Gov. Brian Sandoval.
Contact Ben Botkin at bbotkin@reviewjournal.com or 775-461-0661. Follow @BenBotkin1 on Twitter.
Related
Nevada lawmakers seek to make bestiality a crime
Bestiality bill must pass so 'we don't have to talk about it anymore,' lobbyist says
Assembly amends bestiality legislation to better protect animals, owners