Nevada Legislature deadline leaves slew of bills with nowhere to go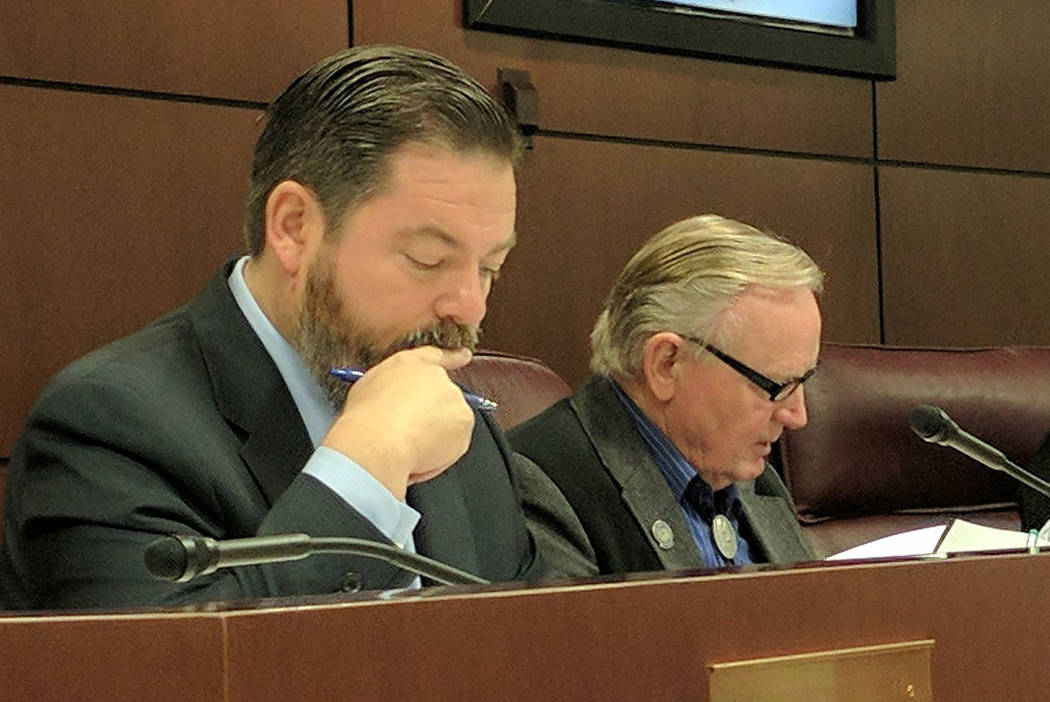 CARSON CITY — Nevada Democrats got behind a plan on Friday to impose time limits on police departments as well as crime labs to test rape kits, but a mid-session deadline doomed scores of other Republican proposals.
The amendment reverses an effort led by Democratic Assemblywoman Teresa Benitez-Thompson this week to forego time limits on labs, saying that dedicating more police resources to processing evidence of sexual assault would be too financially burdensome.
Senate Majority Leader Aaron Ford agreed, saying, "it's better for victims."
Here's a look at proposals likely to die overnight because they were not given a hearing, committee vote or exemption from the first major legislative deadline:
Keeping eyes on sex offenders
Attorney General Adam Laxalt also proposed legislation to authorize additional oversight of sex offenders under lifetime supervision. Assembly Bill 59 aimed to comply with a recent Nevada Supreme Court decision that parole officials need state permission to implement rules on serious sex crime offenders, such as government approval to work with kids, home searches, drug tests or curfews.
Sanctuary cities
Senate Minority Leader Michael Roberson, R-Henderson, has repeatedly advocated to prohibit city and county officials from discouraging law enforcement agencies from implementing federal immigration laws. His Senate Bill 333 would have required the state attorney general to investigate any complaint that a local government is refusing to detain people living in the country illegally.
Continued care for incurably ill
Assemblyman Keith Pickard, R-Carson City, said Assembly Bill 352 has been put aside for now, but he'll continue to work after this session on his bid to outlaw insurance companies from dropping coverage during annual reassessments of patients' incurable diseases.
Loaded firearms at the ready
A Republican-led interim lands committee wanted to allow hunters to keep loaded rifles and shotguns in vehicles that are on — and allow them to fire across — dirt roads and state highways if they intend to shoot coyote, black-tailed jackrabbit or another species that does not require a hunting license.
Stillborn babies
The bipartisan and bicameral Senate Bill 296 would require the Nevada Board of Health to provide parents of stillborn babies with birth certificates.
Last-minute saves
Democratic legislative leaders have given special status to dozens of their bills, allowing them to survive the midnight deadline without a vote. The exempted bills include proposals to legalize physician-assisted suicide , increase solar energy credits, raise the state's renewable energy goals and require drugmakers to publicly report their costs of doing business and research.
"Why do we have rules at this point if we're just going to exempt every bill?" Assembly Minority Leader Paul Anderson said.