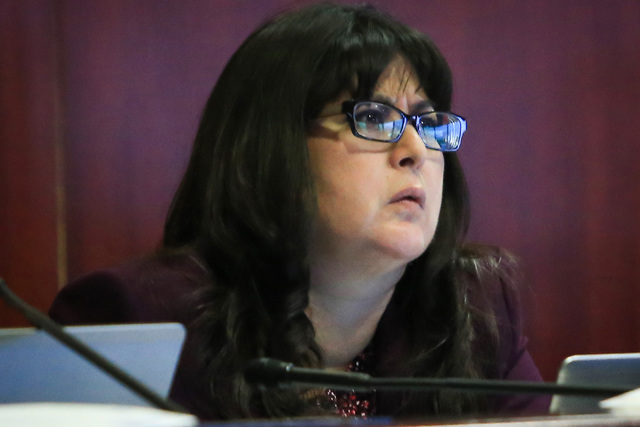 CARSON CITY — There was no opposition Thursday to a bill imposing lodging taxes on short-term rentals arranged through online outfits like Airbnb if such rentals are allowed by local governments.
Assemblywoman Irene Bustamante Adams, D-Las Vegas, said the purpose of Assembly Bill 294 is to bring parity to the transient rental market and recognize the growing share private rentals are having on temporary lodging.
Regulation of private home or room rentals in Nevada is a mixed bag. Unincorporated Clark County does not allow it, while Henderson only allows it at Lake Las Vegas.
Washoe County adopted an ordinance permitting private rentals. The Reno-Sparks Convention and Visitors Authority worked out an agreement with online "hosting platforms" to collect the lodging tax, which brings in about $500,000 a year, said Irma Fernandez, legislative aide to Bustamante Adams, who presented the bill Thursday to the Senate Committee on Revenue and Economic Development.
Fernandez said though private rentals may be prohibited in some locations, they do happen. Last year, Airbnb hosts in Nevada earned nearly $48 million, including $35 million in Las Vegas.
"Staying in a stranger's house is no longer a foreign concept," Fernandez said, noting millennials account for 60 percent of Airbnb users.
Sen. Patricia Farley, an independent from Las Vegas, wondered whether private renters would turn to other online avenues such as Craigslist to rent their homes or rooms if a tax was imposed.
No action on the bill was taken by the committee.
AB294 was approved 29-13 last week by the Assembly on a mostly party-line vote.
Contact Sandra Chereb at schereb@reviewjournal.com or 775-461-3821. Follow @SandraChereb on Twitter.