Nevada looks to expand Medicaid program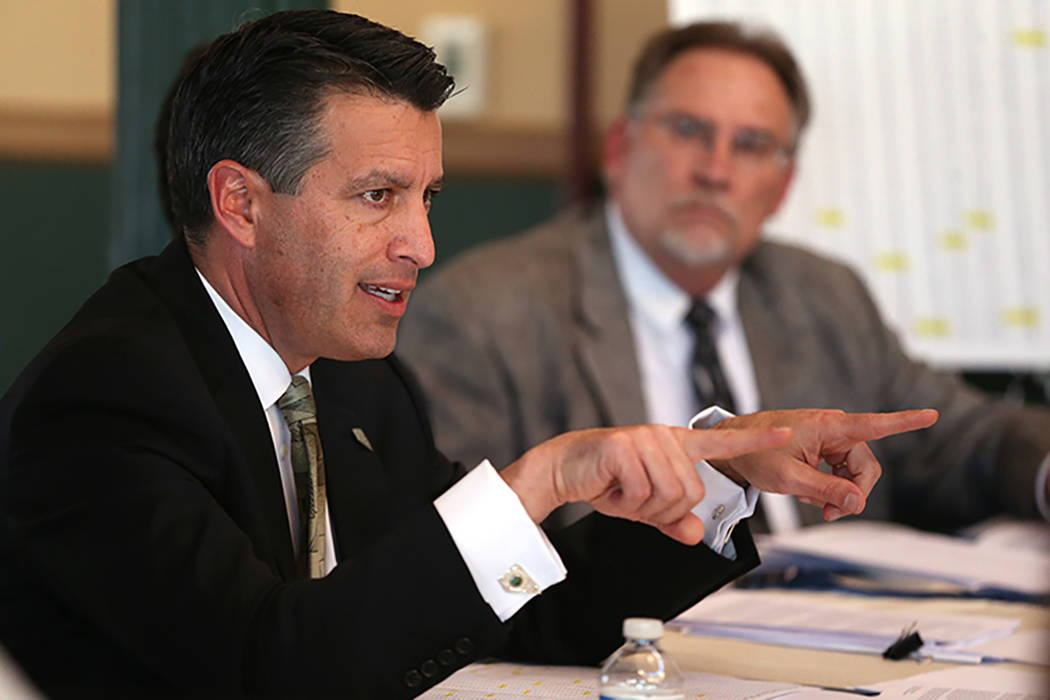 CARSON CITY — Nevada's Medicaid program will continue to expand under a budget approved Friday by a legislative money subcommittee.
Medicaid, a program providing medical services for low-income residents, is the biggest item in the state general fund budget other than education.
Under the plan approved by a joint Senate Finance and Assembly Ways and Means subcommittee, total funding, including federal support, will reach $7.4 billion over the two-year, 2017-19 spending plan. That is a 15.5 percent increase over the current budget.
The state general fund share of the Medicaid budget totals $1.38 billion, an increase of $256 million, or 22.8 percent, over the current budget. That is nearly 17 percent of thetotal $8.2 billion general fund budget proposed by Gov. Brian Sandoval.
The funding levels were approved without comment. The recommendation will go to the full Finance and Ways and Means committees for review.
Sandoval opted in 2012 to expand Medicaid coverage to newly eligible groups under the Affordable Care Act. As a result, the Medicaid caseload grew by 50.6 percent in fiscal 2015 and by 7.2 percent in fiscal 2016.
The average monthly Medicaid caseload is expected to reach 662,715 in fiscal 2018 and 679,000 in fiscal 2019.
Lawmakers are finalizing the Medicaid budget even as Congress considers changes to the ACA.
Mike Willden, chief of staff to Sandoval, said the health care bill approved Thursday in the U.S. House of Representatives would not affect Medicaid funding in the upcoming biennium. But if it wins approval in the Senate, it would have significant financial implications for future state budgets, he said.
Sandoval opposes the House proposal.
"The governor believes he made the right choices back in 2012 when he opted in and expanded Medicaid," Willden said.
The newly eligible population is individuals with annual incomes of less than $16,500, he said. The uninsured rate in Nevada has dropped by half as a result and is now in the 11 percent range, Willden said.
Contact Sean Whaley at swhaley@reviewjournal.com or 775-461-3820. Follow @seanw801 on Twitter.
Medicaid in Nevada
Overall total funding for the Medicaid program is recommended at $7.423 billion over the 2017-19 biennium, an increase of $998.4 million, or 15.5 percent, when compared to the total funding legislatively approved for the 2015-17 biennium.
General Fund appropriations are recommended at $1.381 billion over the 2017-19 biennium, an increase of approximately $256.4 million, or 22.8 percent, when compared to the General Fund appropriations approved by the 2015 Legislature for the 2015-17 biennium.