Nevada pushes ahead with marijuana clubs
Updated April 25, 2017 - 9:22 pm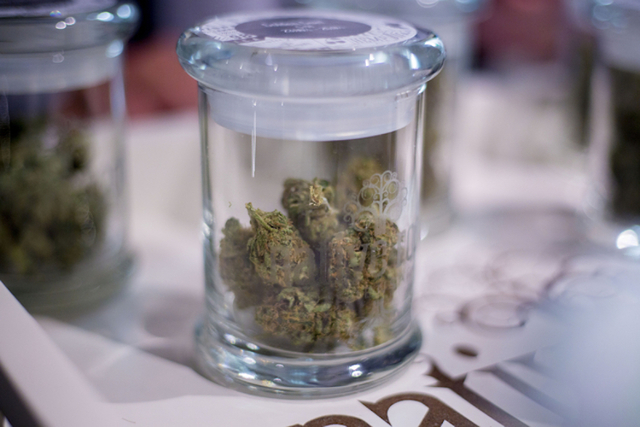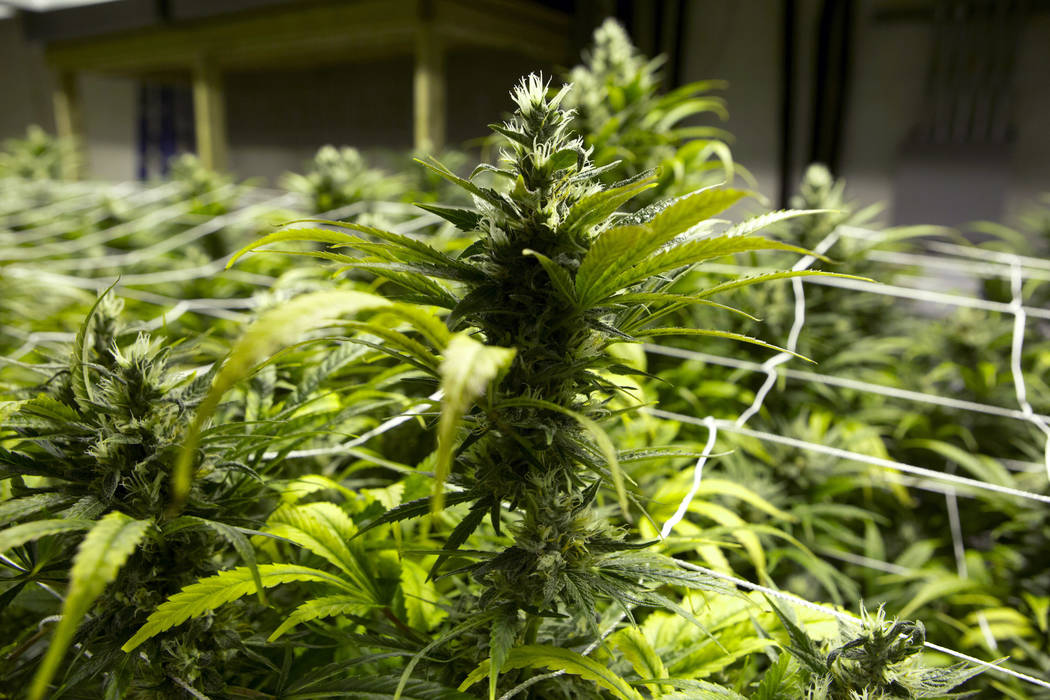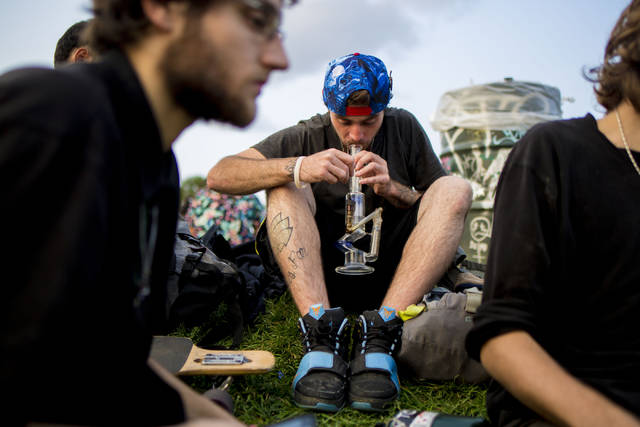 As marijuana states back off of social marijuana use for fear of inciting a federal crackdown, Nevada is bucking the trend and pushing ahead with pot clubs.
Senate Bill 236, which would let local governments permit marijuana social clubs and other forms of public use currently outlawed, took one step closer to becoming law Tuesday. The bill passed with a 12-9 vote on Tuesday, and it now goes to the Assembly. On Monday, Clark County's marijuana advisory panel finalized recommendations for for county commissioners that detail how marijuana lounges in Southern Nevada could work.
But other states have exercised more caution under the Trump administration.
In Colorado this month, lawmakers gutted a bill that would have permitted social pot clubs after Gov. John Hickenlooper warned that such a move could draw the ire of the administration and bring federal drug enforcers down upon the state's billion-dollar industry. In Alaska, lawmakers delayed a law allowing consumption in dispensaries, and Maine is considering a similar move.
That leaves the door open for Nevada to become the first state to allow regulated social clubs.
The move seems to have support from the gaming industry.
Adults 21 and older can possess (and later this year buy) up to an ounce of marijuana, but the law that took effect Jan. 1 makes it so they can only consume that in a private residence.
That leaves tourists who stay on the Strip or other resort properties in a conundrum: They will be able to buy pot legally, but will have no place to use it because casinos have been told to keep it off their properties or risk losing their licenses.
"Tourists don't have a home in Nevada," bill sponsor Sen. Tick Segerblom, D-Las Vegas, said on the Senate floor before the vote.
Pot lounges in Clark County would be located off the Strip, and could act as a "safe haven" for tourists who want to use marijuana, said Andy Abboud, Las Vegas Sands Corp. senior vice president, at Monday's panel meeting.
Not having those lounges, Abboud added, would cause tourists to bring the drug onto the casino properties and "dump the responsibility onto the resort corridor."
Tony Alamo, chairman of the Nevada Gaming Commission, echoed those thoughts, saying those lounges would keep gaming companies from running afoul with the federal law.
Revenue source
The Senate voted down party lines, with 11 Democrats and independent Sen. Patricia Farley voting yes, and nine Republicans casting "nay" votes.
Segerblom noted Gov. Brian Sandoval's two-year budget calls for roughly $70 million from a special marijuana sales tax, and said tourists are an important part of that goal.
"We're trying to get $70 million in tax revenue from them," Segerblom said. "So let's give them some place to use it."
Sen. Don Gustavson, R-Sparks, noted two reasons why he was voting against he bill: He thinks the people who voted for the marijuana ballot measure in November did so thinking that people would only be able to consume in their homes, and because most of the counties he represents voted against legalization.
The Review-Journal is owned by the family of Las Vegas Sands Corp. Chairman and CEO Sheldon Adelson.
Contact Colton Lochhead at clochhead@reviewjournal.com or 702-383-4638. Follow @ColtonLochhead on Twitter.
Denver clubs
There is a precedent on the books in Denver for regulated social marijuana clubs, but the practice is yet to be implemented.
Denver voters approved a measure similar to Nevada's Senate Bill 236 in November to allow for businesses to apply for marijuana consumption licenses.
Dan Rowland, spokesman for the Department of Excise and Licenses, said the department is still crafting those regulations and hopes to start taking applications by the end of summer, with the first clubs opening possibly by the end of the year.
Related
Several marijuana bills pass ahead of deadline in Nevada Legislature