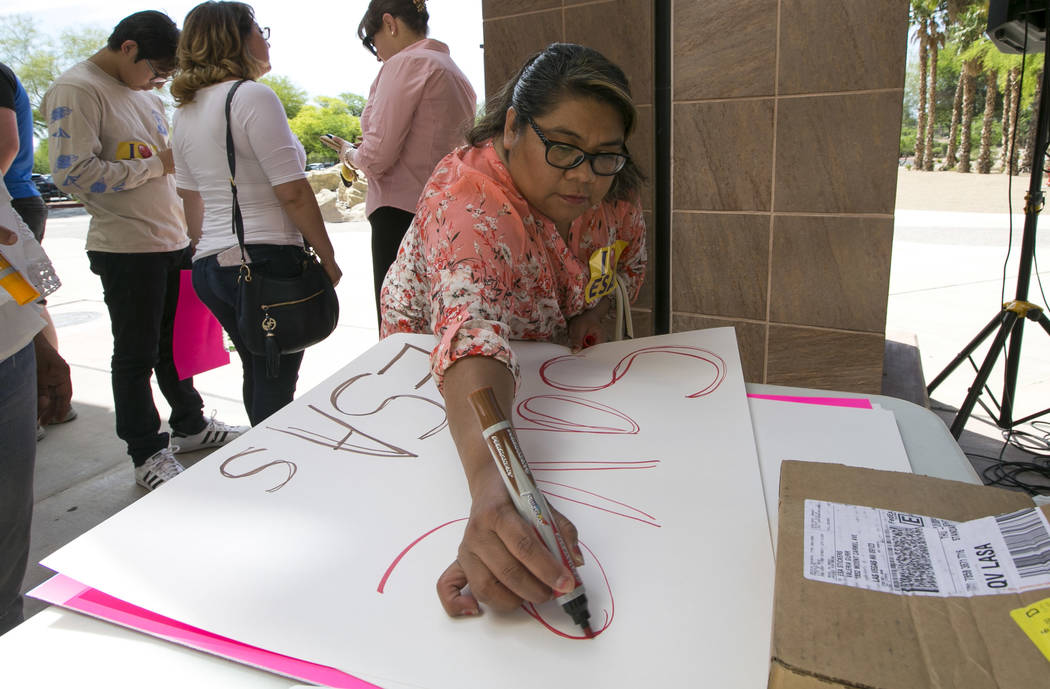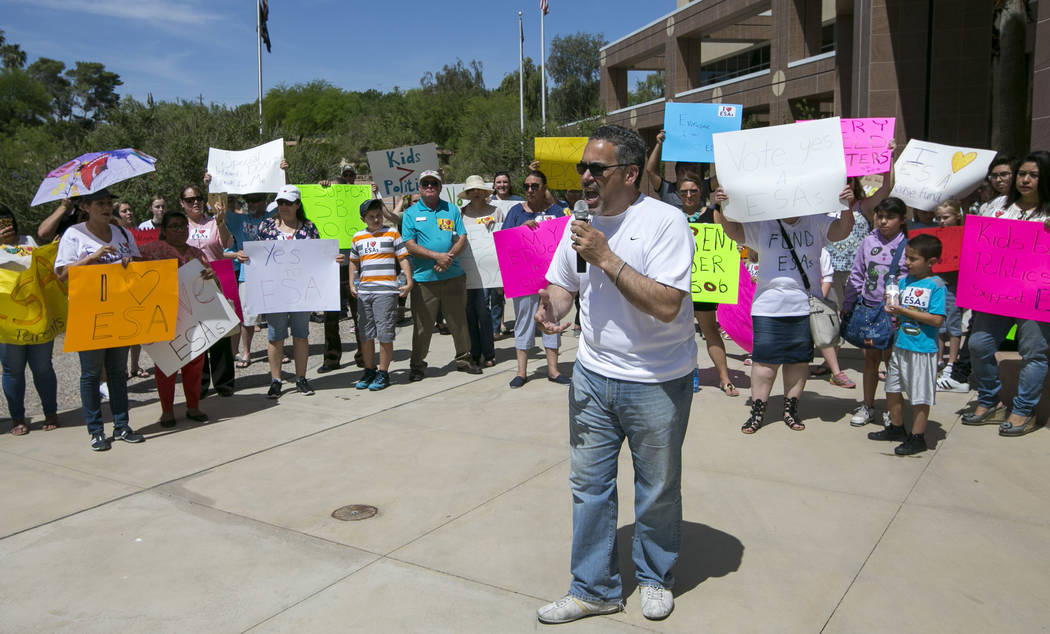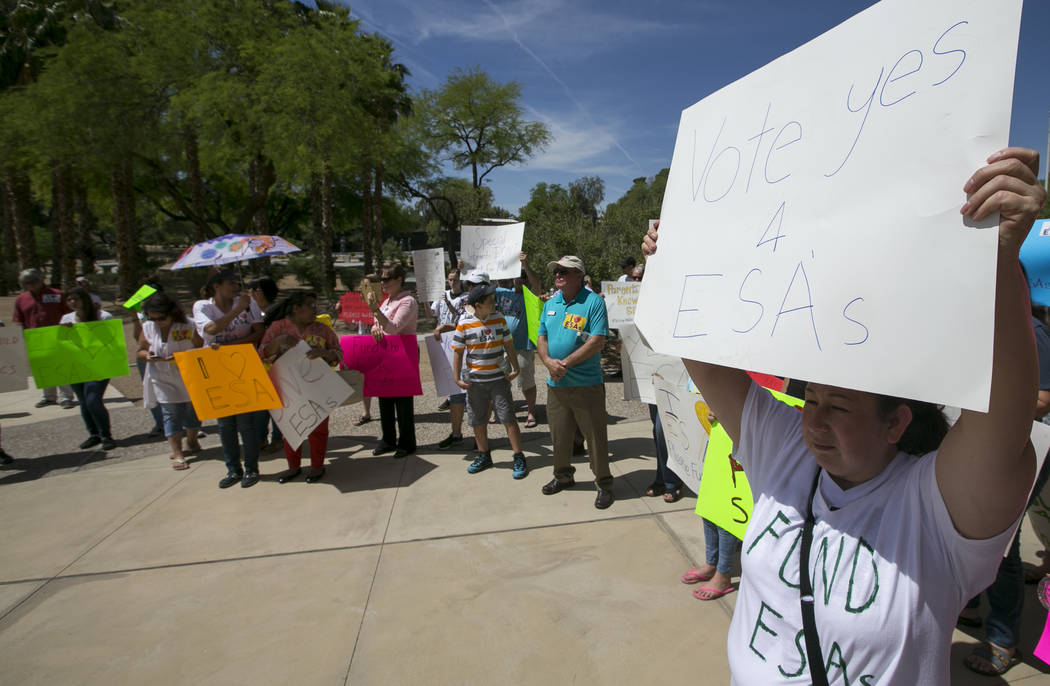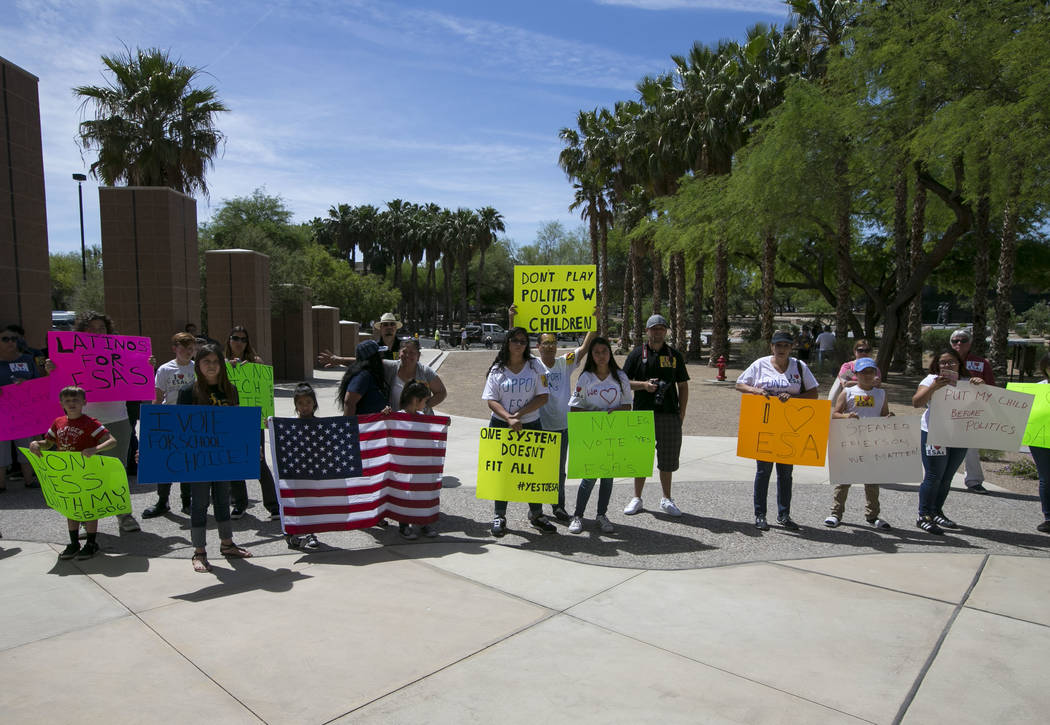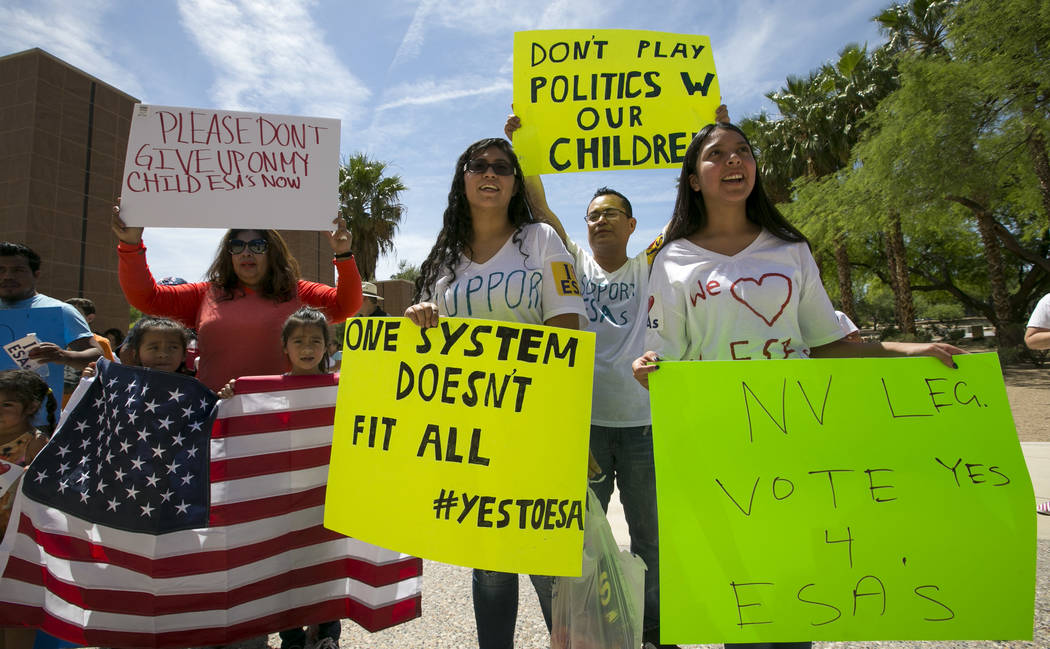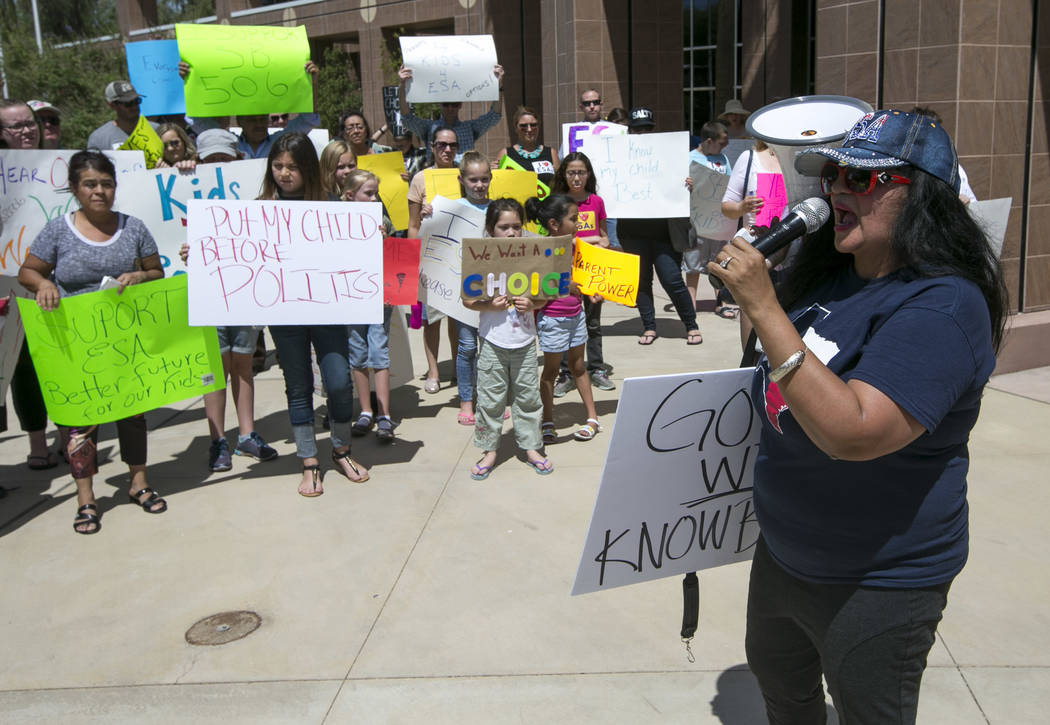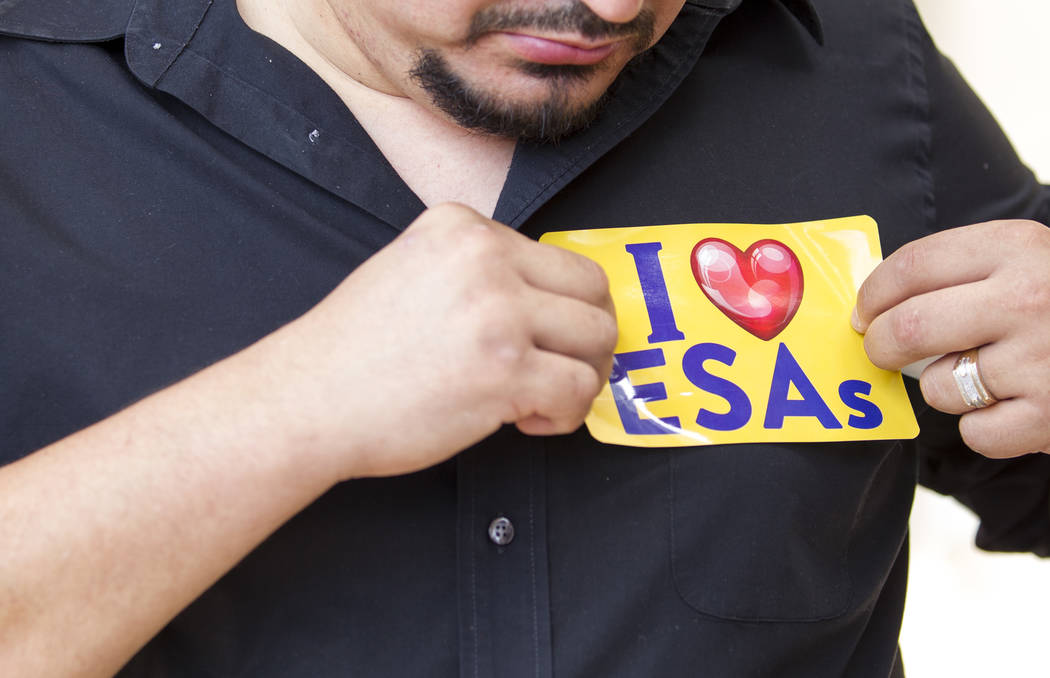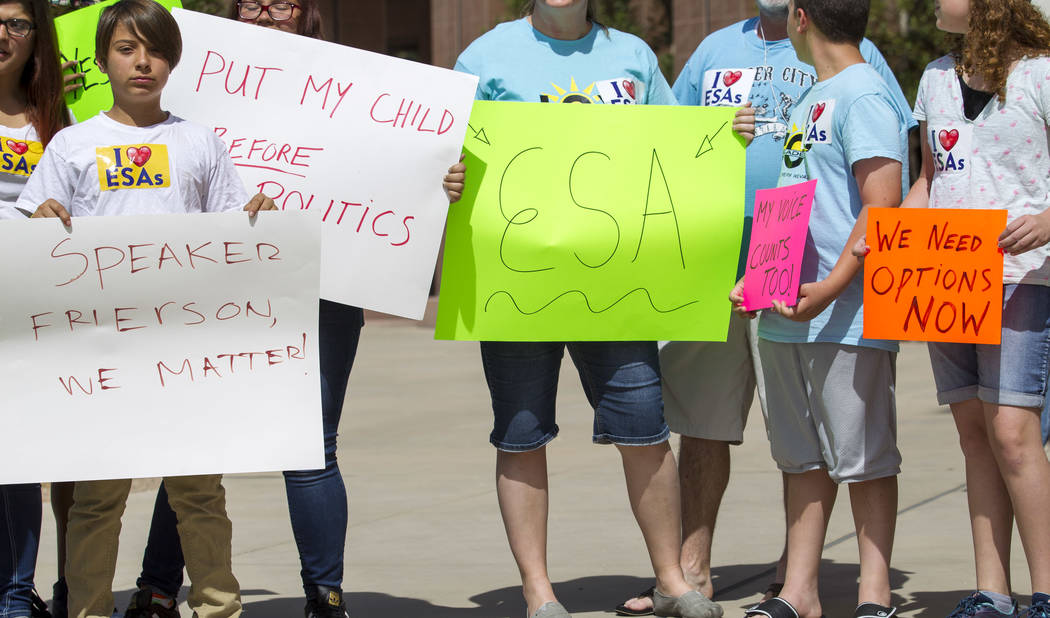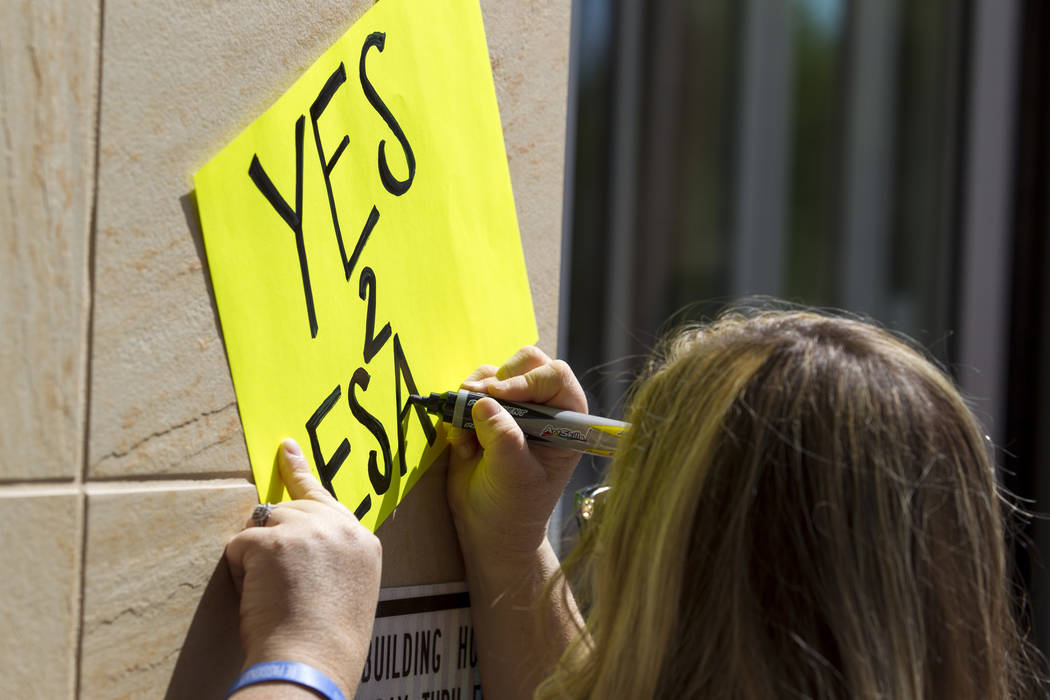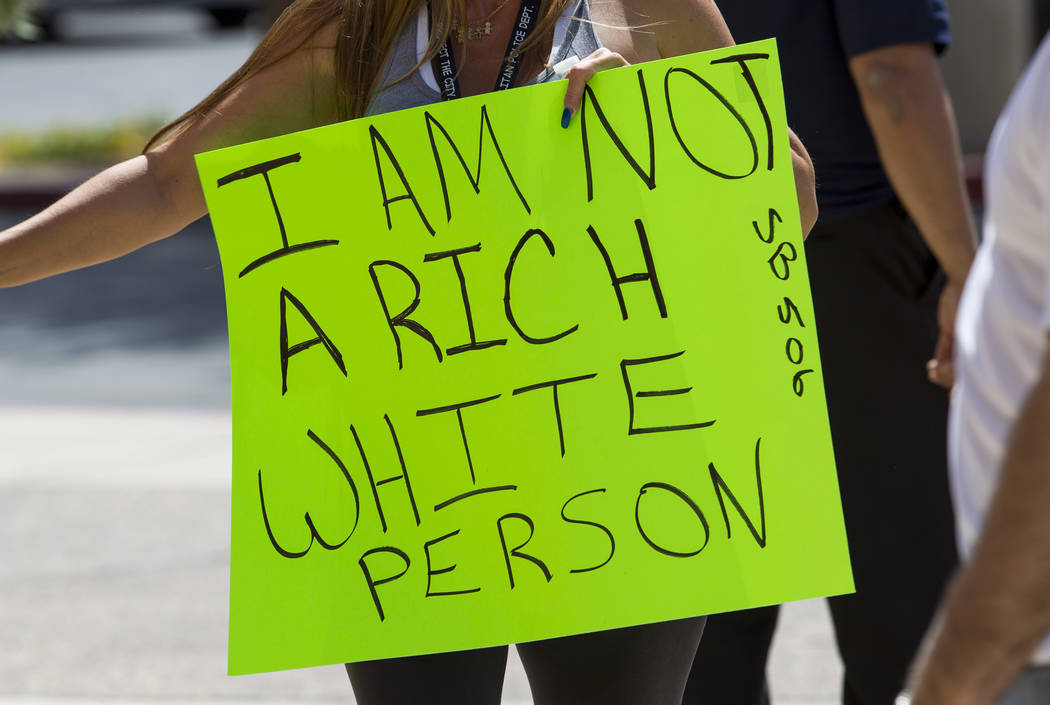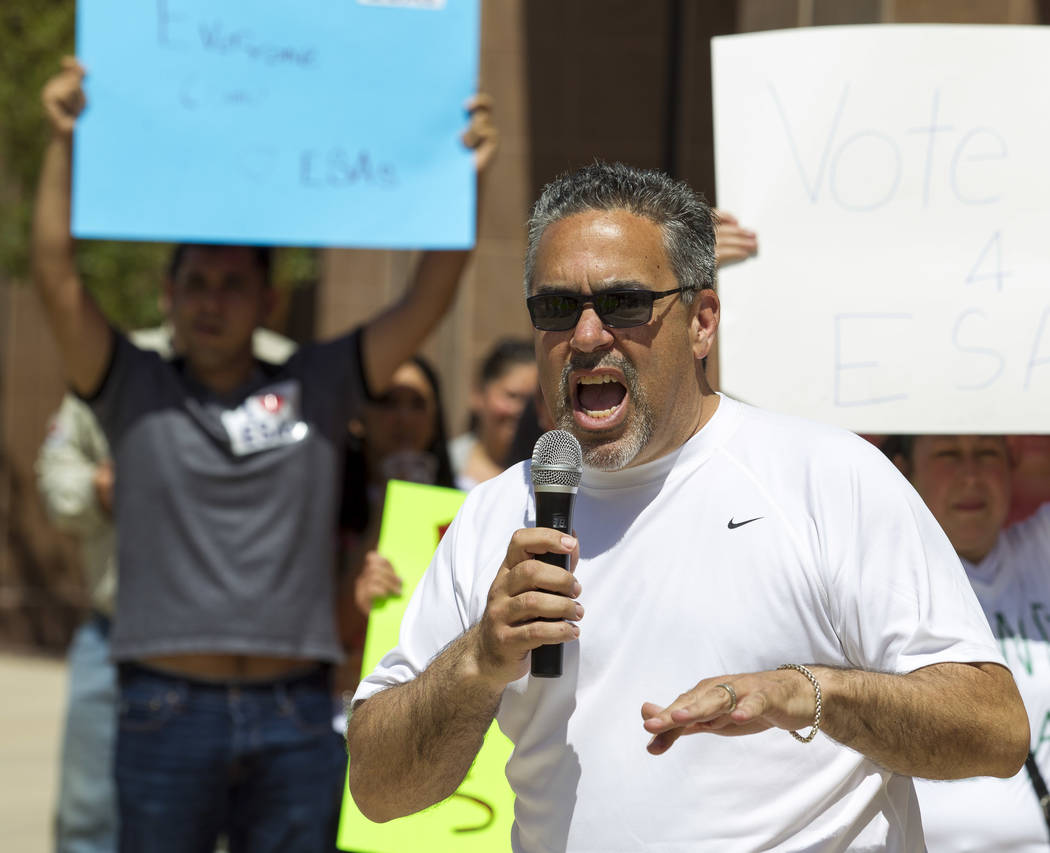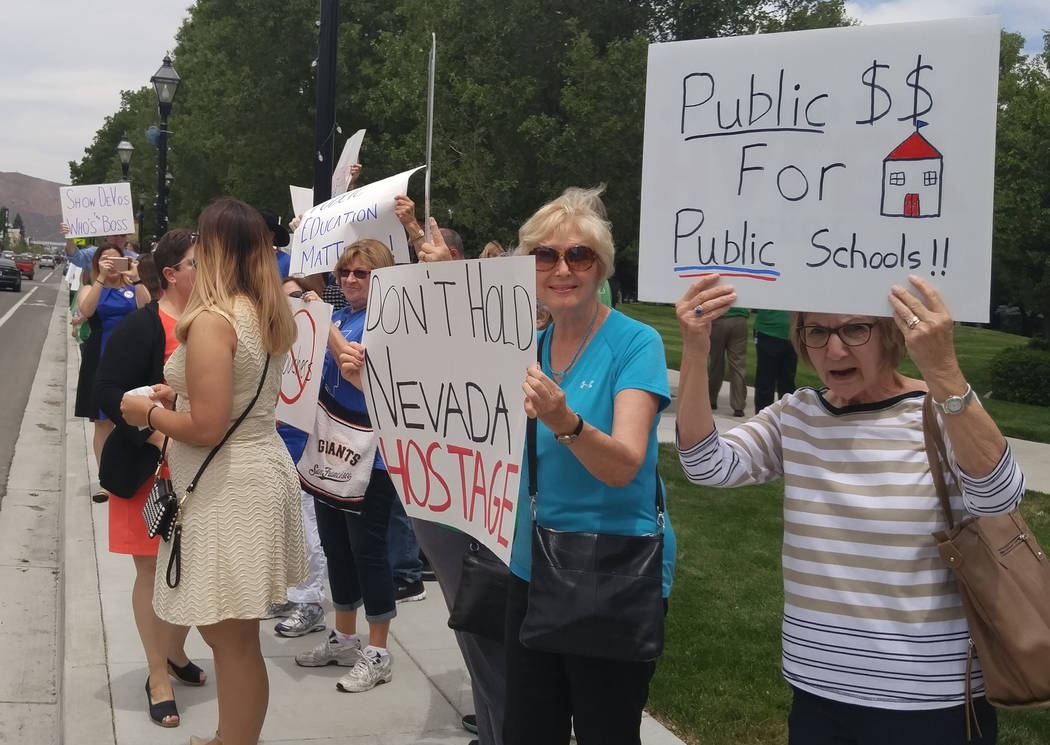 CARSON CITY – As a showdown looms in the Legislature, protesters at peaceful rallies on Saturday urged lawmakers not to put the state's needs in jeopardy over partisan politics.
Education savings accounts are at the heart of the standoff between Democratic lawmakers who oppose them, and Gov. Brian Sandoval and Republican lawmakers, who continue fighting to start ESAs, which provide parents with state tax dollars to send children to private schools. Republican lawmakers have made ESAs a condition that's needed for them to support budget bills.
Democratic lawmakers, meanwhile, have rejected ESAs, saying it unfairly allows public money to be used for private schools, including for wealthy people. Republicans are rejecting budget bills as a result. In the Senate, a 12-9 party-line vote earlier this week defeated the capital improvements bill, which includes funding for projects that include a $33 million, 96-bed veterans home in Sparks. That bill needs a two-thirds vote because a property tax is involved.
Both sides weigh in
Those from both sides of the ESA debate are pushing for their voices to be heard as the deadline looms for the Legislature to adjourn at midnight Monday.
Nearly 100 opponents of ESAs gathered in front of the Legislative Building in Carson City to show their disapproval for the ESA program and Republican votes that have killed other needed capital projects like the veterans home.
Protesters held signs that said: "Vouchers don't work" and "Public schools – an American legacy." Another said: "Public money = public schools."
The group lined the street curb outside the Legislative Building, as Annette Magnus, executive director of Battle Born Progress, led the crowd in chants.
"No more obstruction," the protesters chanted, waving as passing drivers honked their horns.
ESA opponents say money that could help public schools shouldn't go to private schools.
"I want public money to stay in public schools," said Tom Stahly, a Carson City resident and elementary school teacher at neighboring Lyon County School District.
That theme continued throughout the protest.
"There will be no public money going to vouchers, period," Magnus said in a pep talk to the demonstrators before sending them off to visit Republican senators.
For the diverse group, which include representatives of labor unions, the ACLU of Nevada and others, the vote against capital projects signaled that the debate has spiraled beyond ESAs.
"We are not going to let them hold our state hostage," Magnus said, adding that the state's needs shouldn't be ignored because of a "temper tantrum" fueled by partisanship.
ESA supporters voice concerns
A pro-ESA rally planned in Carson City attracted only several people.
But ESA supporters drew better turnout at an event in Las Vegas, where about 40 people, including children, rallied in support of the education accounts.
Jesus Marquez, an activist who introduced speakers and led cheers during a mid-morning rally Saturday outside the Sawyer Building in Las Vegas, said the school system fails many students — "a lot of kids are getting left behind."
Marquez said ESAs promise a better option because "just putting money into the same system doesn't solve the problem."
Chrystal Lee said her six children all have a rare genetic disorder called Familial Mediterranean Fever. Her children get fever "attacks" without warning that cause them to miss a lot of school — the most any one child has ever missed is 80 days out of a 180-day school year.
"The public schools just aren't equipped to help them," she said.
Her kids fall behind even when they're getting extra tutoring during school hours, but schools won't usually provide that sort of help. She has a child in ninth grade who tests at a sixth-grade level. "I've been told straight out, we have to move on in the curriculum regardless of how much they've missed," she said.
Lee said students suffering from illnesses like cancer who miss big chunks of school are usually provided with in-home tutors.
"ESAs are giving us a choice that doesn't exist yet," she said. "There's no predictability with this, there's no warning for when they'll get attacks."
Contact Ben Botkin at bbotkin@reviewjournal.com or 775-461-0661. Follow @BenBotkin1 on Twitter. Contact Max Michor at mmichor@reviewjournal.com or 702-383-0381. Follow @MaxMichor on Twitter.