Nevada Senate approves protections for domestic workers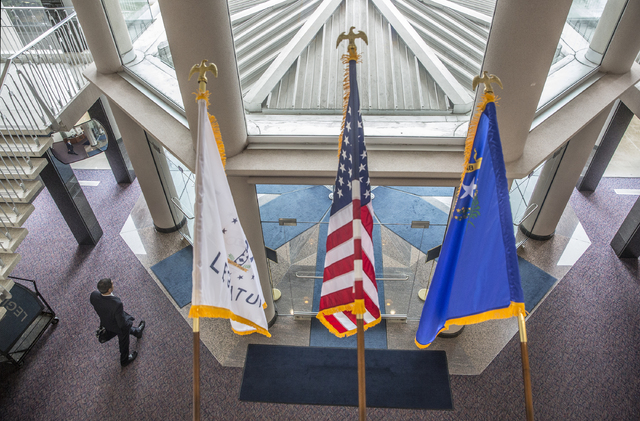 CARSON CITY — Domestic workers who perform household duties would have new protections for working conditions and pay under two bills approved by the Nevada Senate.
Senate Bill 232, called the Domestic Workers' Bill of Rights, sets in law when household help must be paid overtime. It also limits how much employers can deduct for meals and requires that workers be given at least one full day off per week, and at least two consecutive days off per month.
Sponsored by Democratic Sens. Tick Segerblom, Mark Manendo, Yvanna Cancela and David Parks of Las Vegas, and Joyce Woodhouse of Henderson, SB232 is supported by the Service Employees International Union. It was approved by the Senate on Wednesday on a 12-9 party-line vote, with all Republicans opposed.
If a worker resides at the home where they are employed, the measure caps at no more than five times the minimum hourly wage how much can be deducted from their paycheck for lodging. The current minimum wage $8.25 per hour if the employer does not offer health insurance, and $7.25 if they do.
Additionally, it limits deductions for meals at 25 percent of minimum hourly wage for breakfast and lunch and 50 percent for dinner.
The bill also requires employers to provide a written agreement to workers outlining conditions of their employment.
It entitles workers paid less than one-and-a-half times minimum wage to receive overtime for more than eight hours worked in a day or 40 hours in a week. That provision does not apply to workers who reside in the household.
The bill prohibits an employer from restricting or monitoring a worker's private communications, or taking documents or other personal effects.
Another measure, Senate Bill 468, was unanimously approved by the Senate on Wednesday. It is sponsored by the Legislative Committee on Senior Citizens, Veterans and Adults with Special Needs.
It sets parameters for live-in domestic service employees at group residential homes and exempts them from overtime only by written agreement.
Both SB232 and SB468 were forwarded to the Assembly.
Contact Sandra Chereb at schereb@reviewjournal.com or 775-461-3821. Follow @SandraChereb on Twitter.