Nevada Senate reaches deal to end budget stalemate
Updated June 5, 2017 - 2:13 am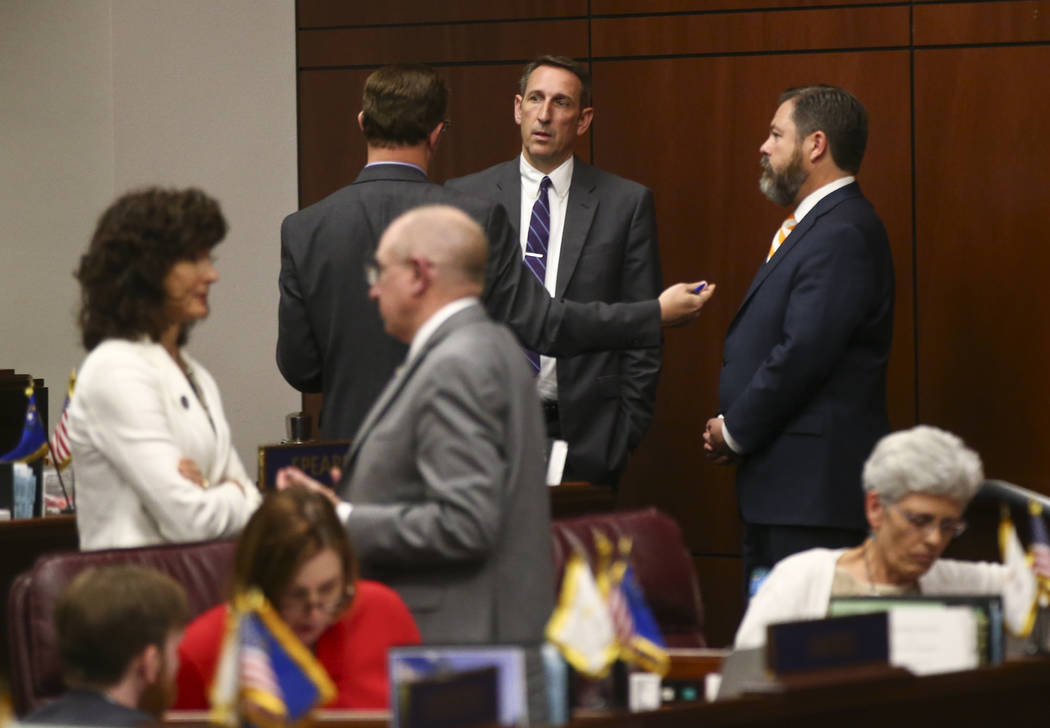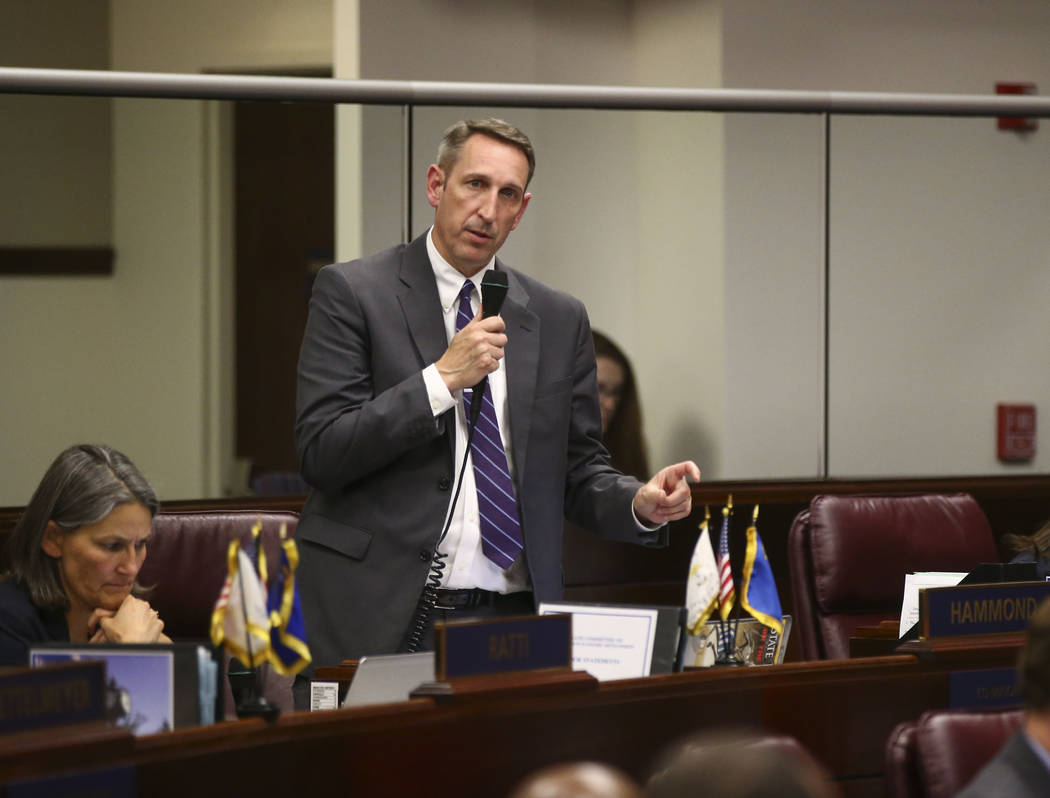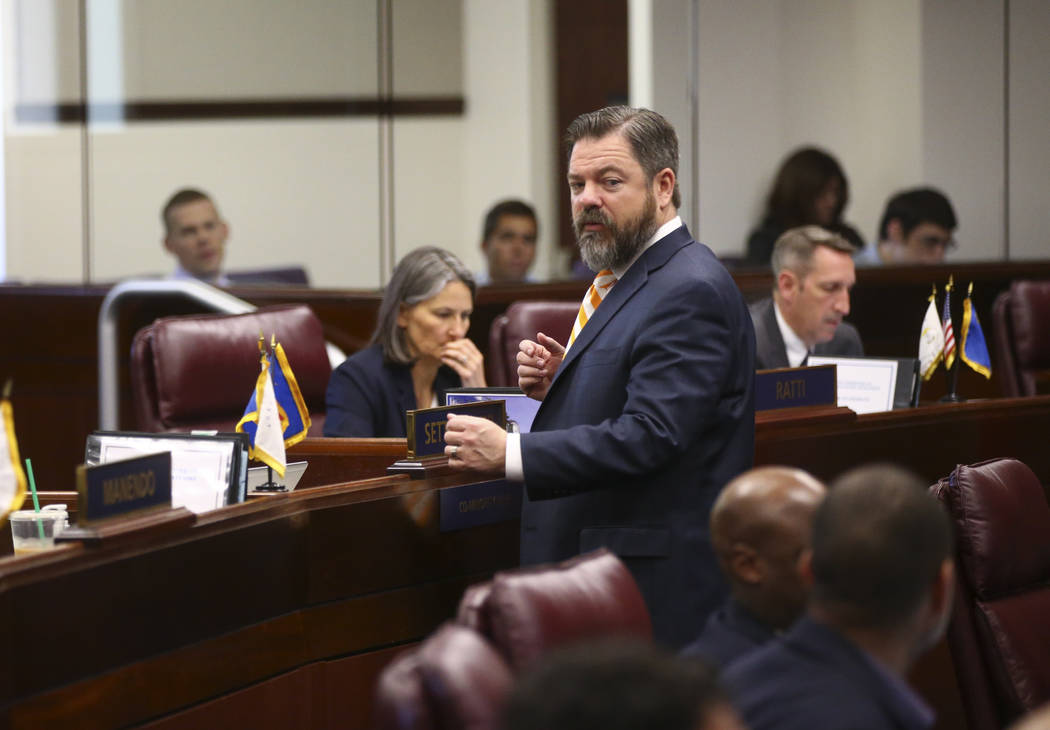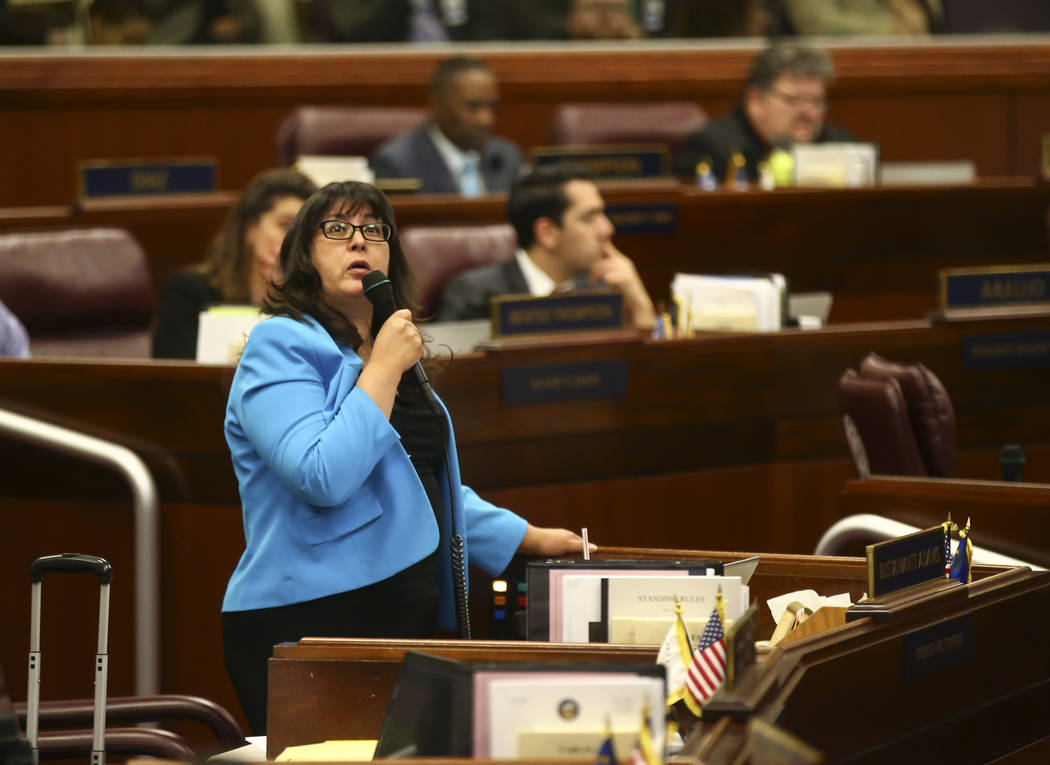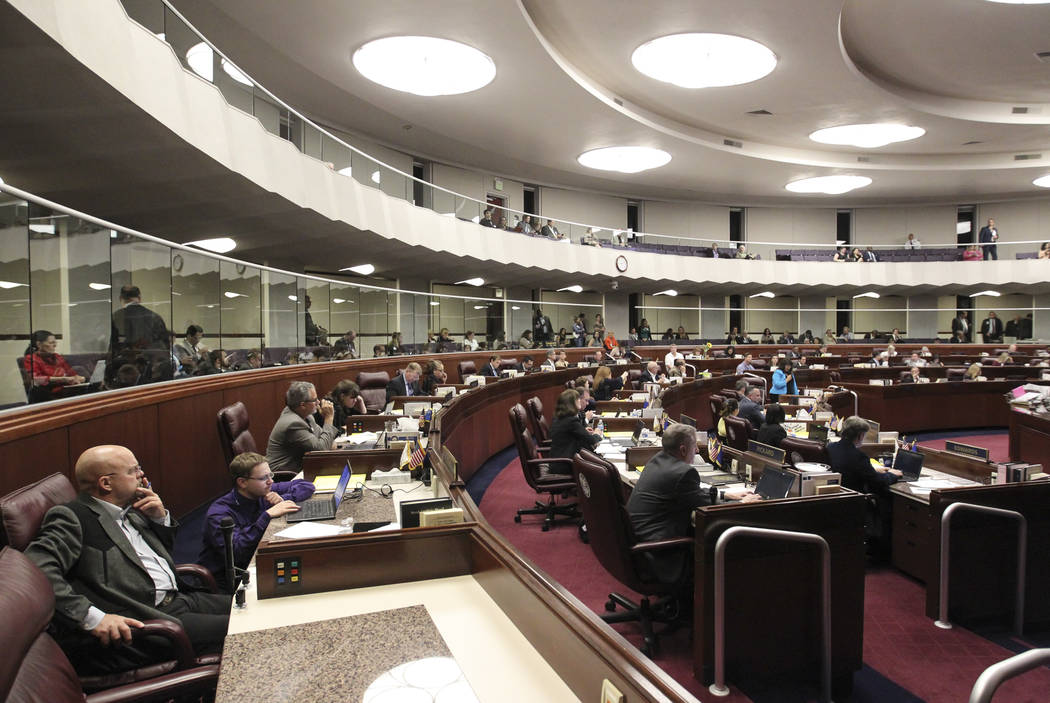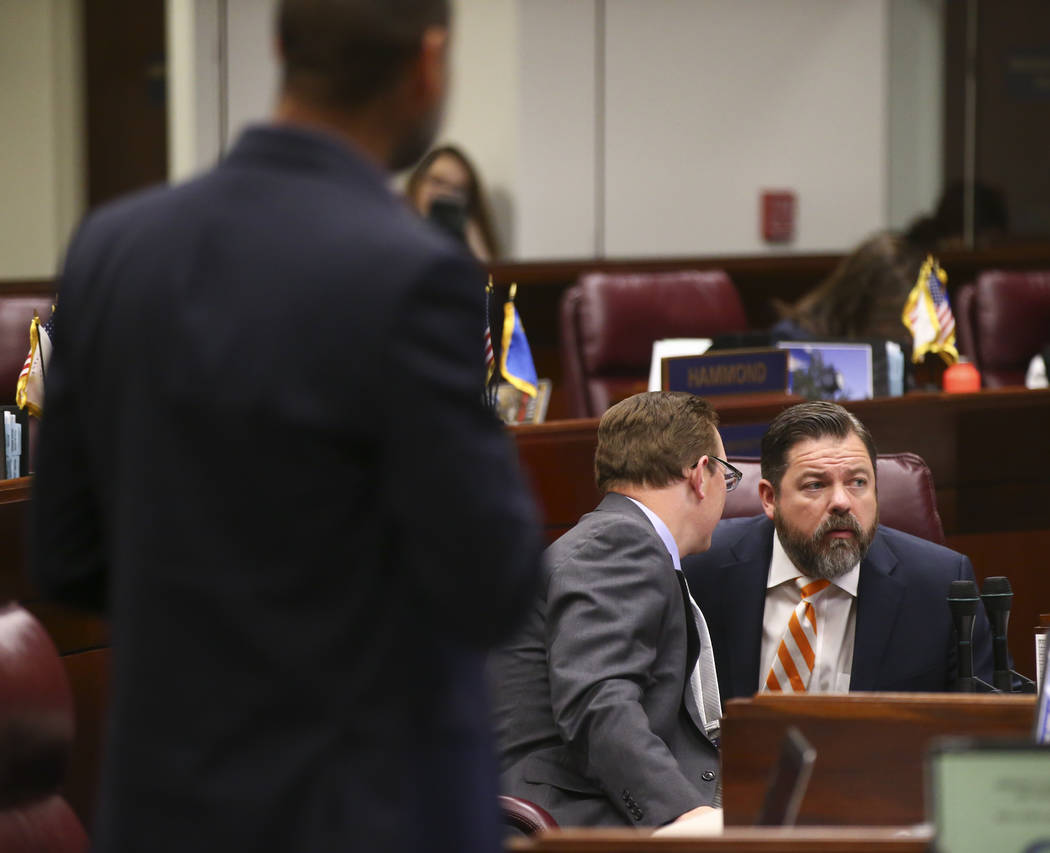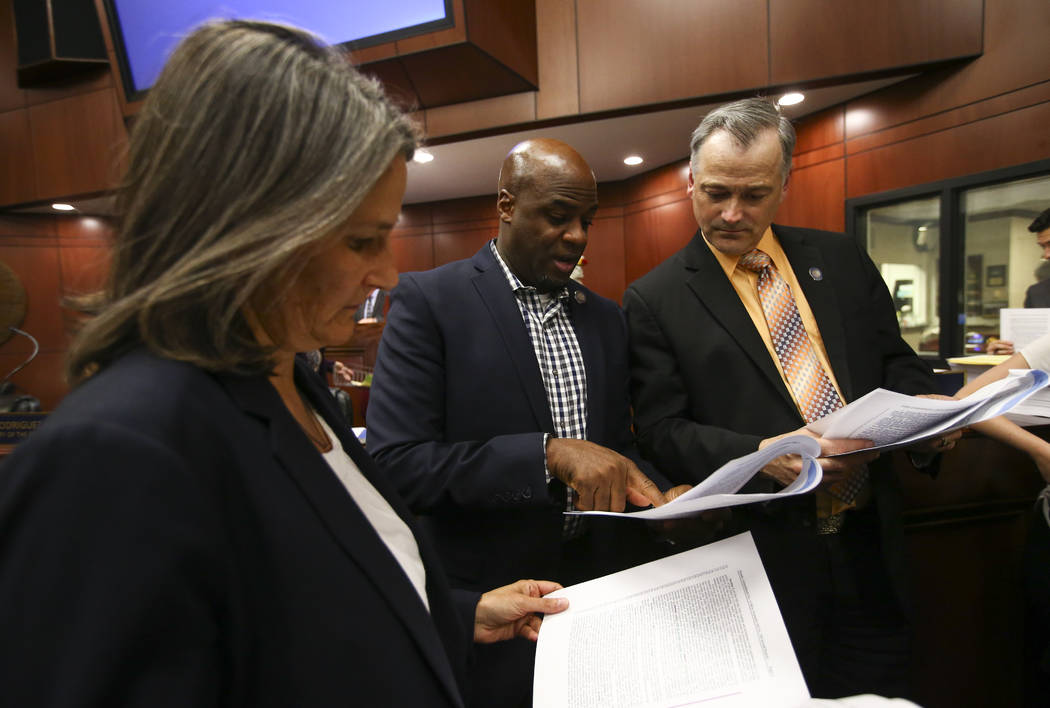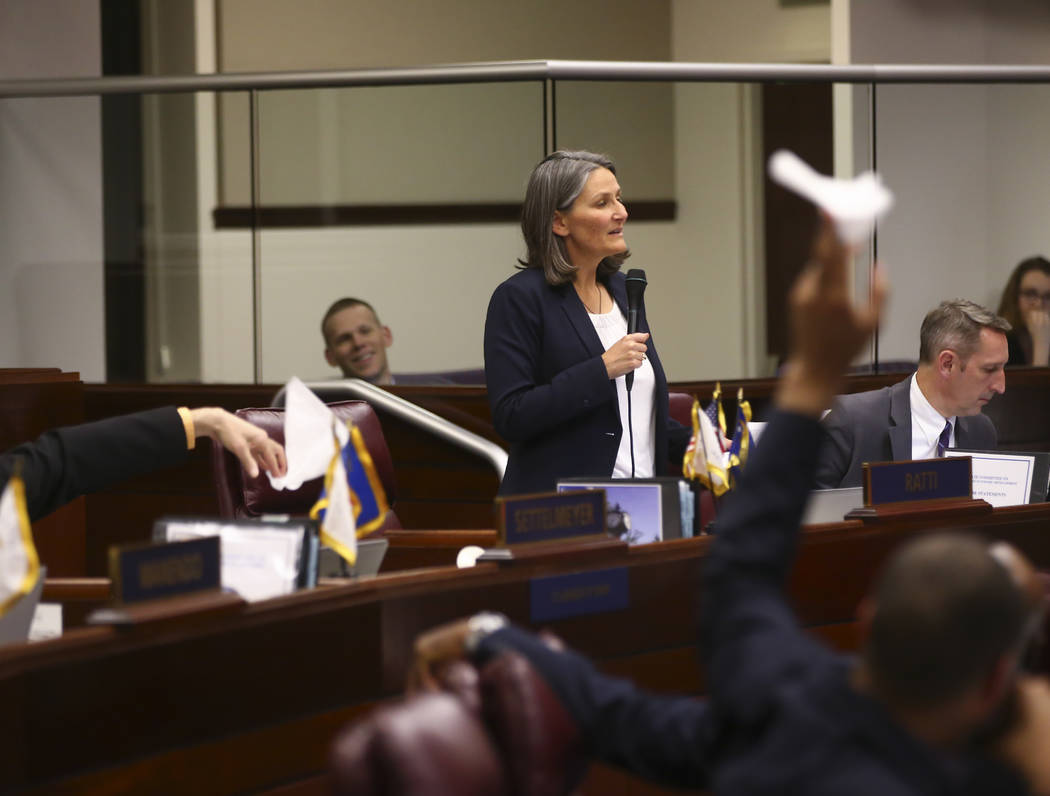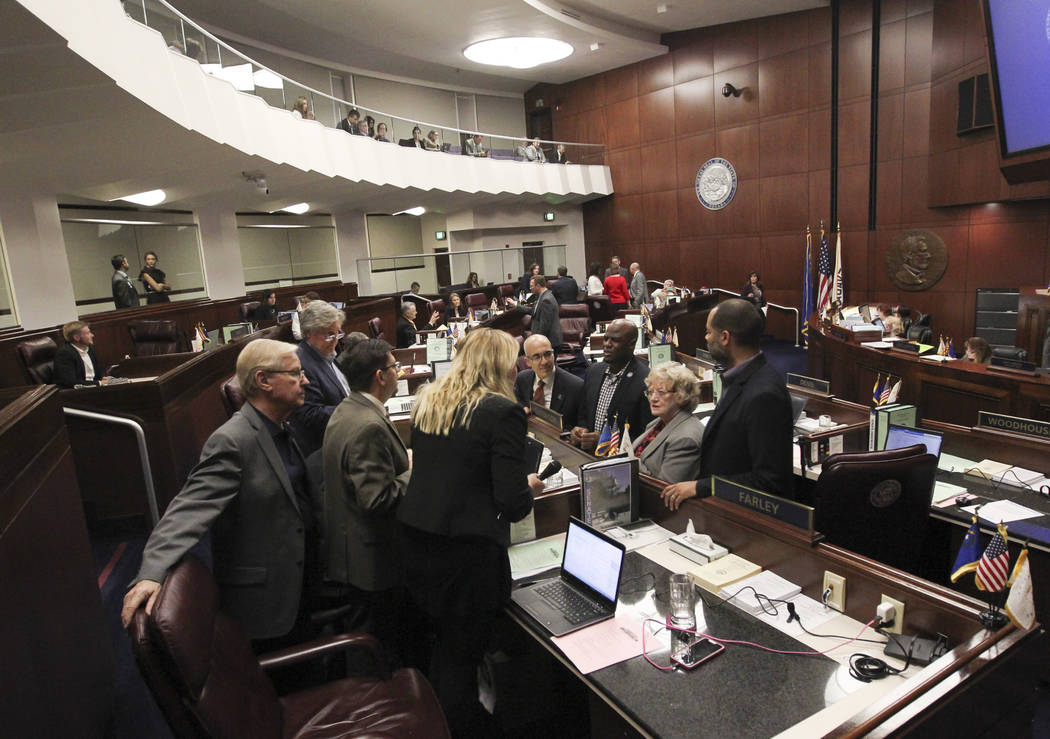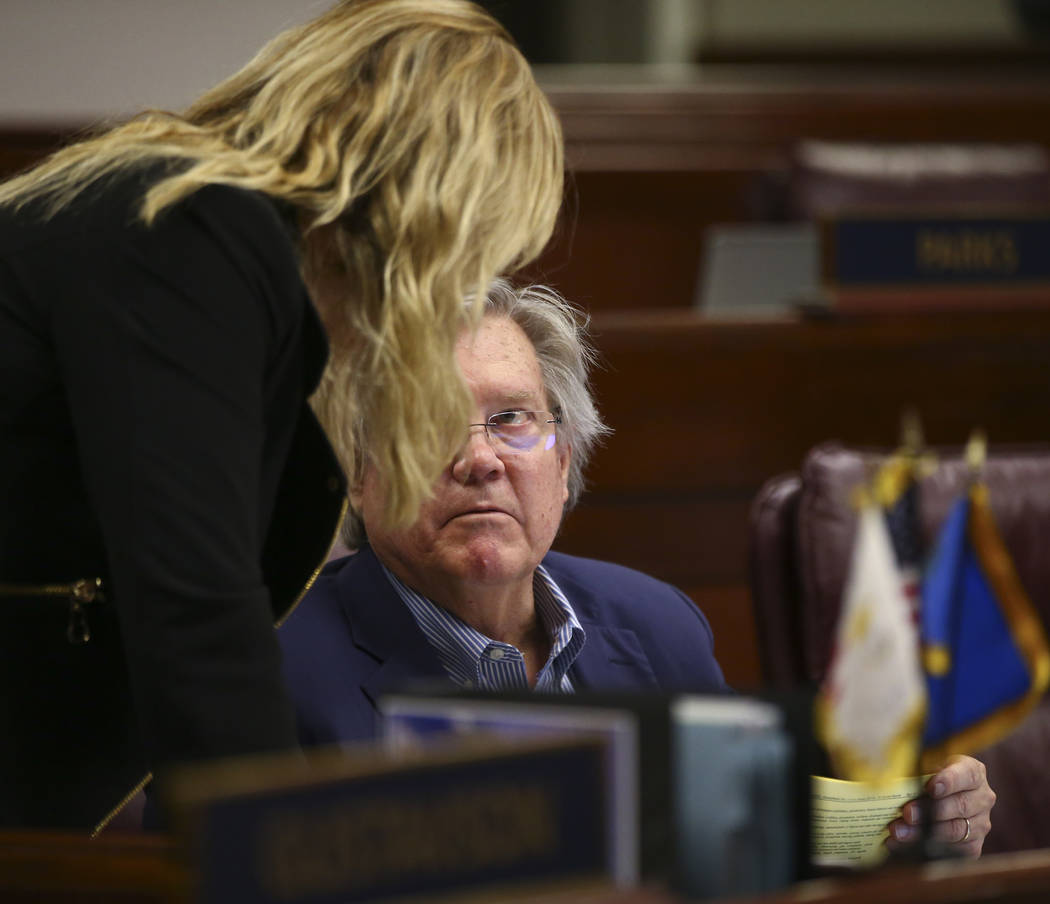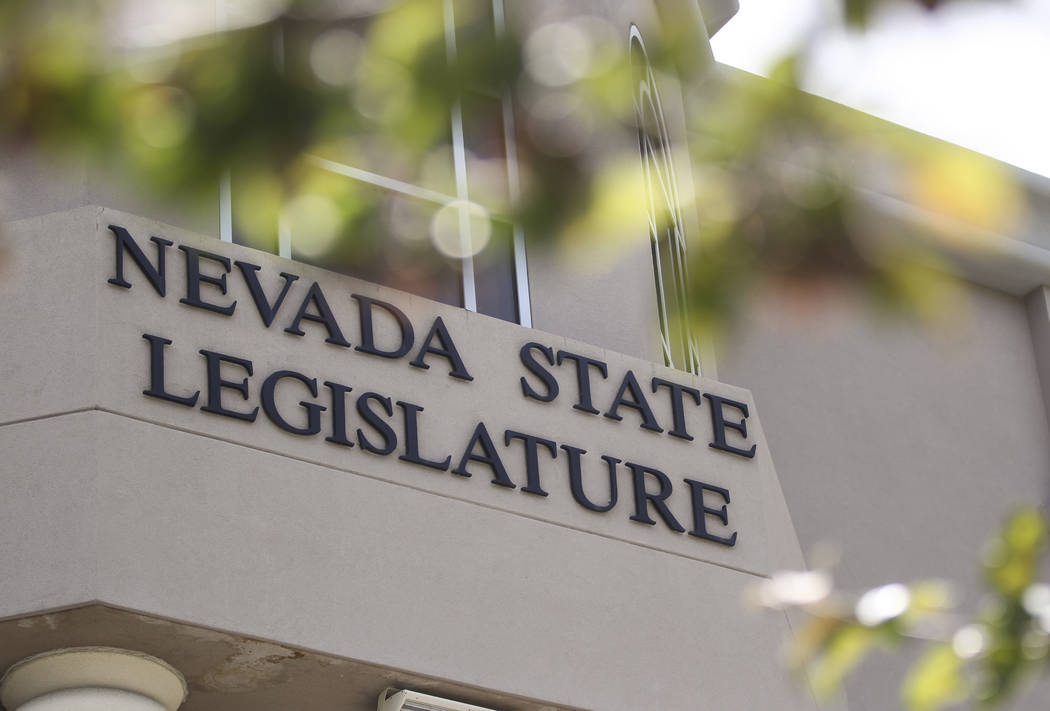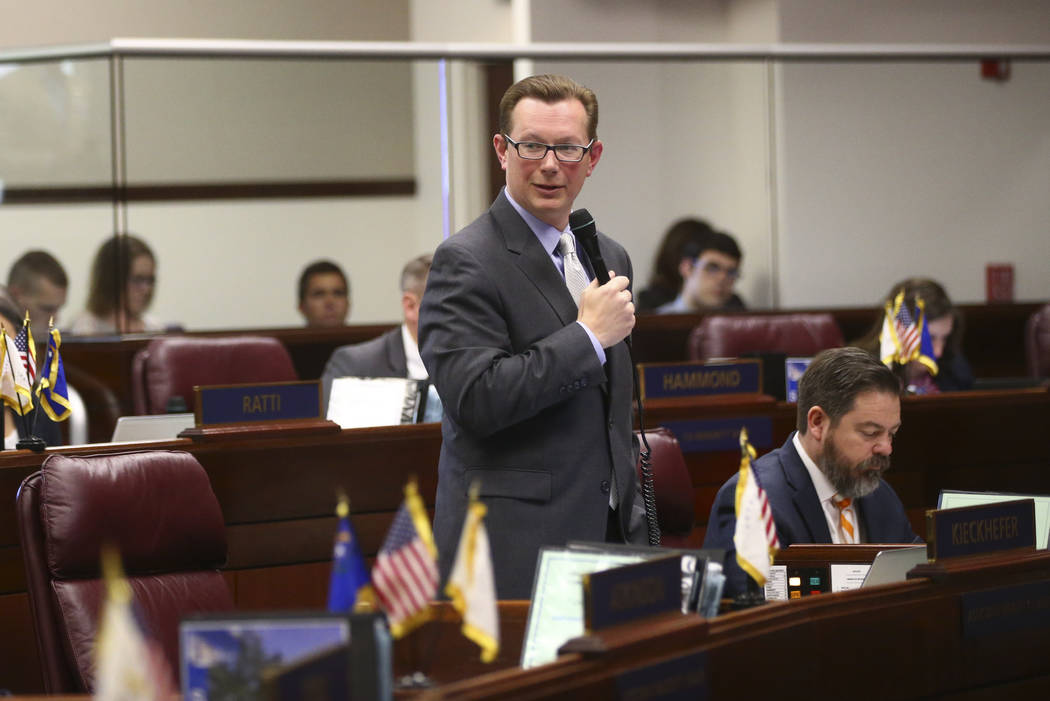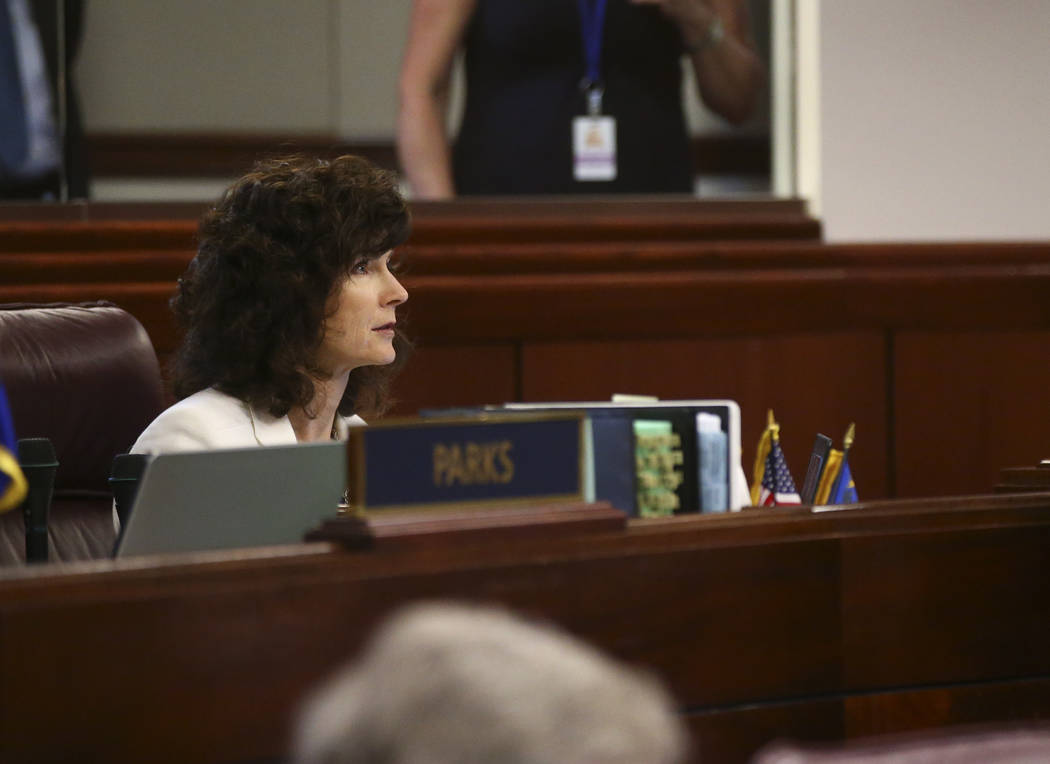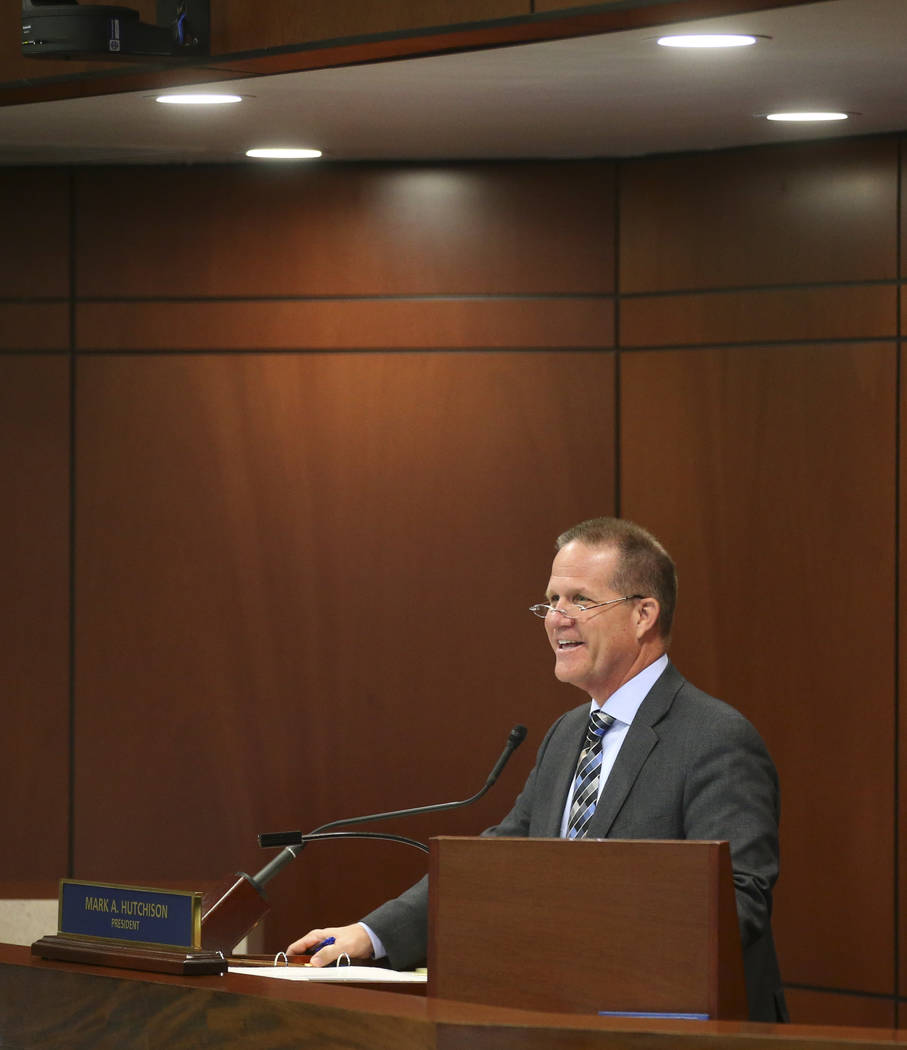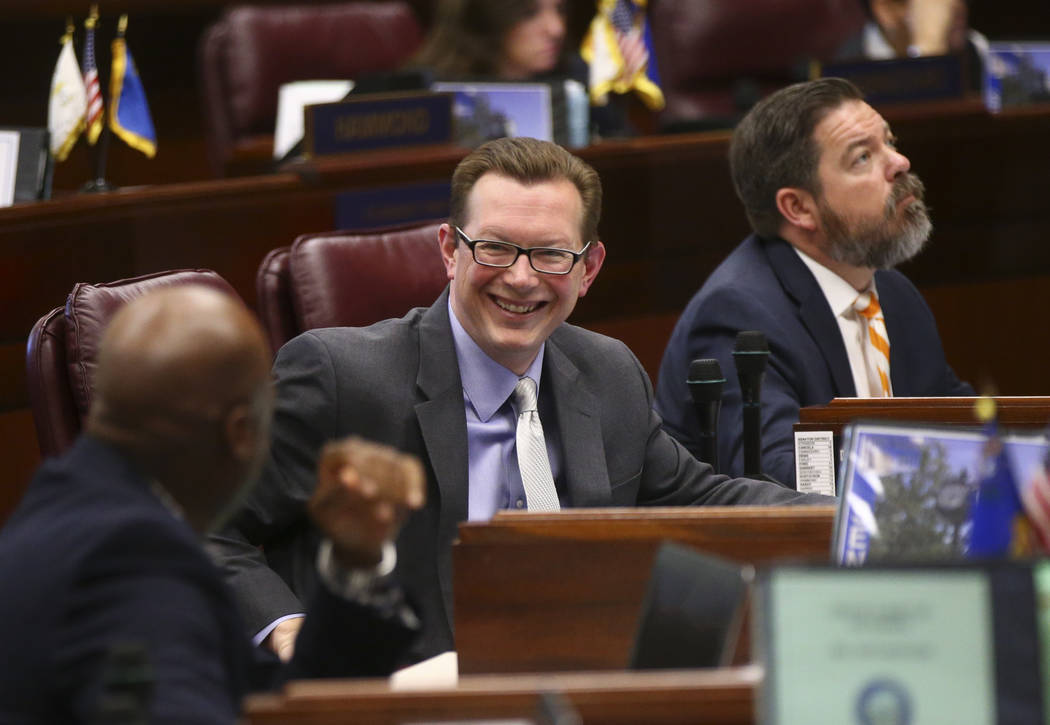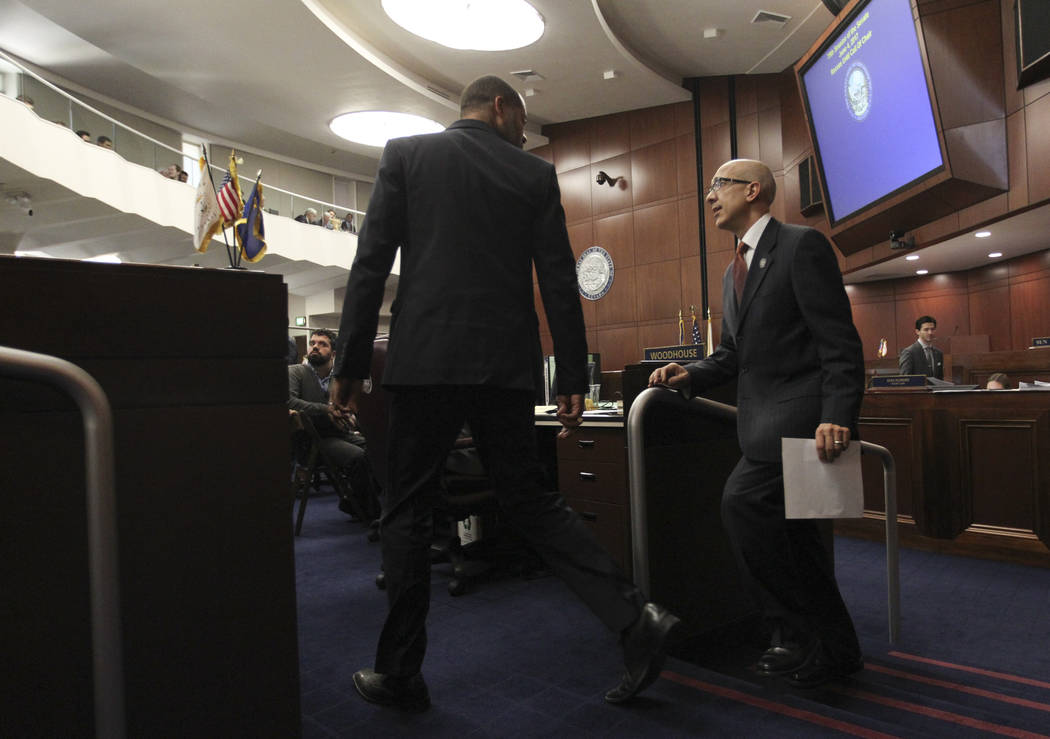 CARSON CITY — The Nevada Senate reached agreement late Sunday to end a stalemate that threatened the state budget, agreeing to add $20 million in tax credits to a scholarship fund in place of the Republican priority of education savings accounts.
The late-night, multifaceted deal was the culmination of dayslong discussions between Republicans, Democrats and the governor's office that was executed in rapid fashion after amendments and bills were drafted by legal staff and brought to the Senate floor.
The developments signaled the 2017 Legislature will end on time by midnight Monday. It came three days after a partisan divide over ESAs threatened to doom a timely end to the 120-day session.
Under the deal, a one-time addition of $20 million in available tax credits will be made to expand funding for Opportunity Scholarships. The program is supported by businesses that receive tax breaks in exchange for tax credits provides scholarships for low-income children to attend private school. It is available to children in families with incomes not more than 300 percent of the federal poverty level.
The Senate also revived a 10 percent tax on recreational marijuana sales, a proposal that failed last week when Republicans in the Senate voted against it in protest over Democratic opposition to ESAs.
GOP lawmakers dropped their opposition to Senate Bill 546, a capital improvement project bill that failed Thursday in the Senate when Republicans made good on their pledge to oppose all five budget bills unless education savings accounts are part of the legislative mix.
The measure was brought back late Sunday and passed.
ESAs, a GOP priority to allow parents to claim taxpayer money to send their children to private school or pay for other alternative education programs, died in the end-of-session frenzy. Last week, Republican Gov. Brian Sandoval said he would not call a special session to address the issue, a move GOP lawmakers had hoped for to force Democrats to implement the program.
Late Sunday, Assembly Speaker Jason Frierson, D-Las Vegas, said ESAs were no longer part of the endgame discussions.
"We are moving forward without that being part of what we're talking about right now," Frierson said.
Besides funding for several big capital construction projects, including a northern Nevada Veterans home and scores of maintenance projects, SB546 also includes a 17-cent property tax assessment used to pay Nevada's bond obligations.
Movement to break the partisan logjam began in the Senate, but upon approval was swiftly transmitted to the Assembly for action.
Early Monday, the Senate revived most provisions of Senate Bill 265, a bill that would have required drug manufacturers to notify the state in advance of planned price increases for diabetes-related drugs, among other provisions.
The Senate amended key portions of SB265, sponsored by Sen. Yvanna Cancela, D-Las Vegas, into another drug-control bill, Senate Bill 539 sponsored by Minority Leader Michael Roberson, R-Henderson. SB539 was approved and sent to the Assembly.
I'm running on 5 hrs of sleep but that doesn't stop the #nvleg coverage. Here's a recap from today's Senate floor session #RJnow pic.twitter.com/g5EfZAkaJO

— Elaine M. Wilson (@WilsonElaineM) June 5, 2017
Slogging toward deadline
While those discussions were taking place, the chambers trudged through scores of other bills.
The Senate approved Assembly Bill 405, a measure that provides protections for consumers who want to buy rooftop solar systems and participate in net metering, whereby a utility reimburses homeowners for excess electricity they generate. The bill now goes back to the Assembly to concur in amendments made in the upper chamber.
The Senate also approved Assembly Bill 388, appropriating $1 million over the next two years for the Women's Health Connection Program, which provides cancer screening for low-income women; and Assembly Bill 397, that includes $1 million for family planning grants.
Assembly Bill 519 authorizes up to $8 million for counties to buy new voting machines, up to $4.5 million available to Clark County.
Assembly Bill 511 appropriates $20 million from the general fund to support the Millennium Scholarship program.
Assembly Bill 520 appropriates $500,000 for construction of a playground at the Las Vegas Springs Preserve.
Contact Sandra Chereb at schereb@reviewjournal.com or 775-461-3821. Follow @SandraChereb on Twitter. Contact Ben Botkin at bbotkin@reviewjournal.com or 702-387-2904. Follow @BenBotkin on Twitter. Contact Sean Whaley at swhaley@reviewjournal.com or 775-461-3820. Follow @seanw801 on Twitter.