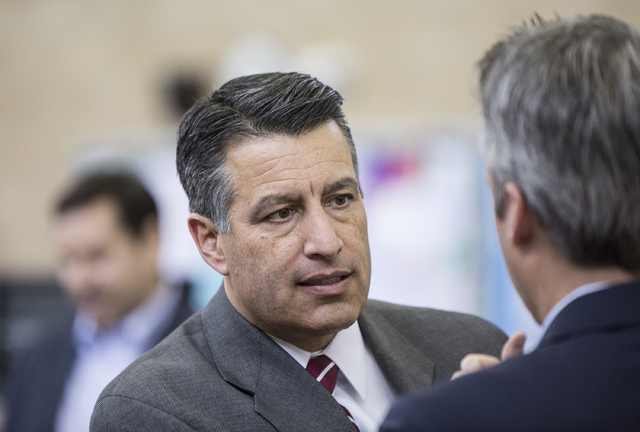 CARSON CITY — Nevada Gov. Brian Sandoval signed 22 bills into law on Monday that affect issues like public safety, concealed firearms permits and public education.
"These measures provide new and expanded services for members of the military, enhanced protection for law enforcement and first responders, allow students with disabilities better opportunities to reach their full potential and secured protections for charter school students," Sandoval said in a statement.
The bills include:
–Assembly Bill 118, which makes concealed weapons permits available to people between 18 and 20 years old who are serving in the military or an honorably discharged veteran.
–Assembly Bill 132, which toughens the penalties for people who assault uniformed civilian employees or volunteers of law enforcement agencies, state and local government agencies and fire-fighting agencies.
-Assembly Bill 64, which expands the support and resources for students with disabilities, including learning disabilities, who earn "adjusted diplomas" pursuant to an individualized education plan.
-Assembly Bill 282, which allows people relocated by the military to terminate service contracts without facing a financial penalty on services like fitness center memberships, cellphones and internet.
–Assembly Bill 297, which requires law enforcement agencies to designate e-commerce "safe spaces" where people can meet strangers to complete transactions that began with an online advertisement, such as on Craigslist.
Sandoval has signed 73 bills into law this session, which ends June 5.
Contact Ben Botkin at bbotkin@reviewjournal.com or 775-461-0661. Follow @BenBotkin1 on Twitter.