Sandoval signs bill to increase insulin price transparency
Updated June 15, 2017 - 7:18 pm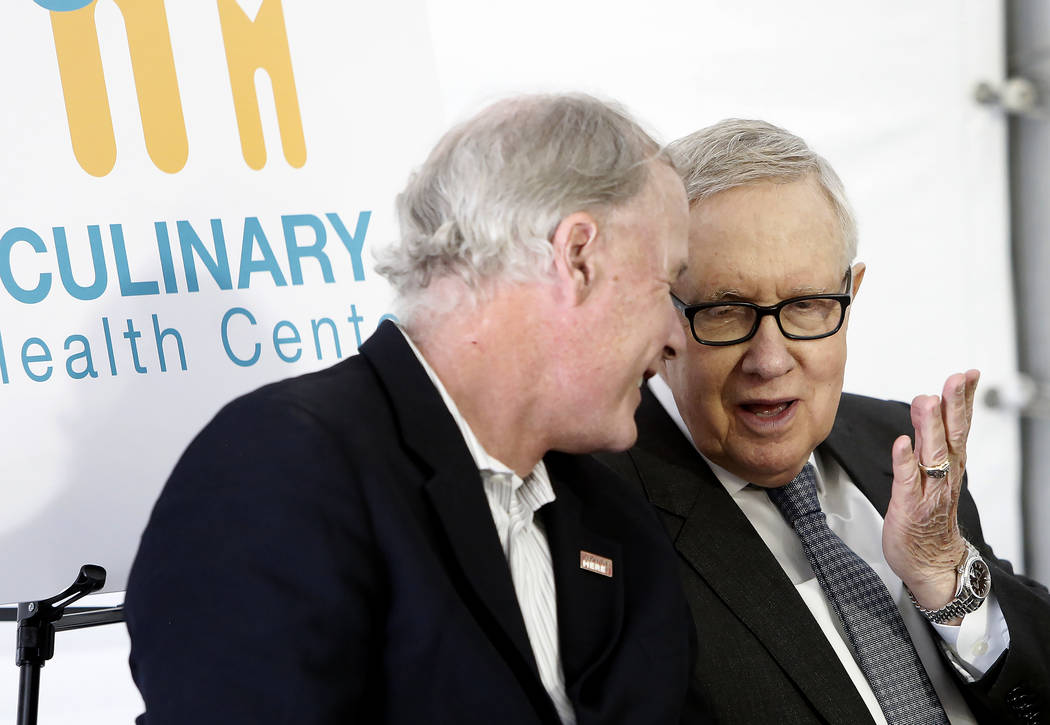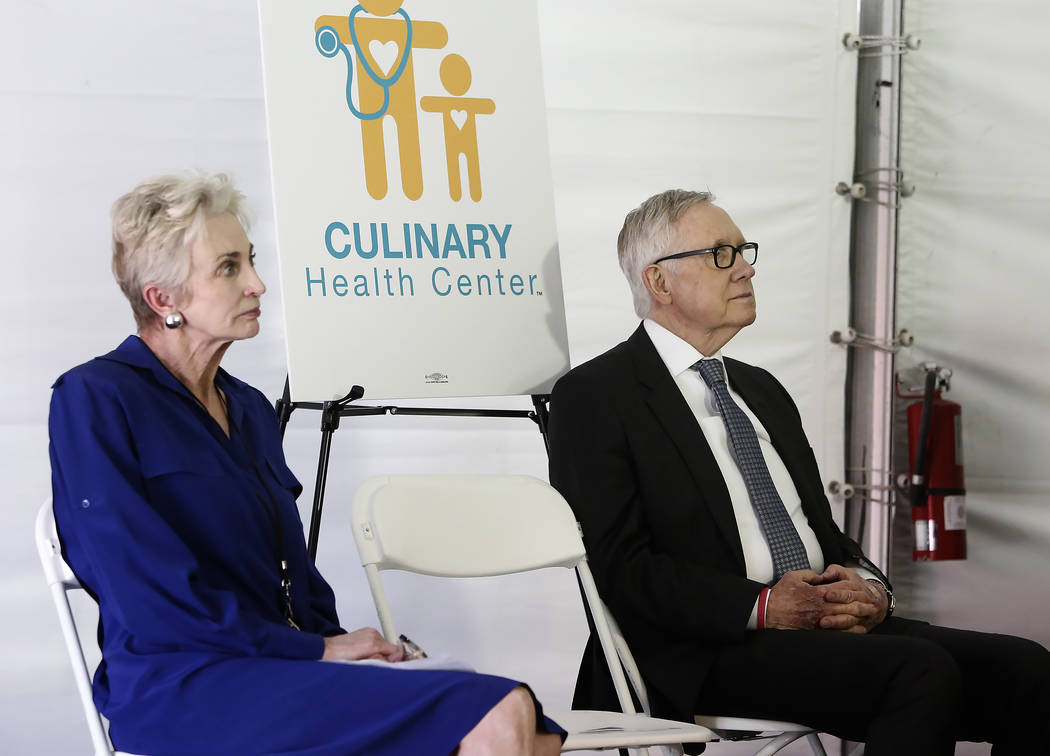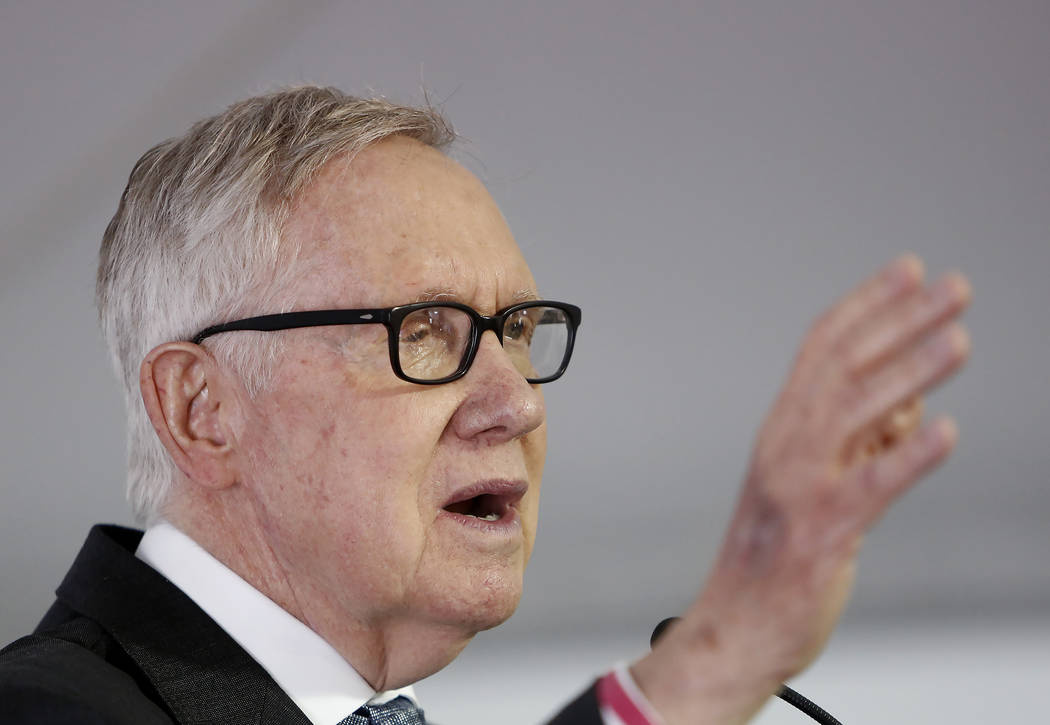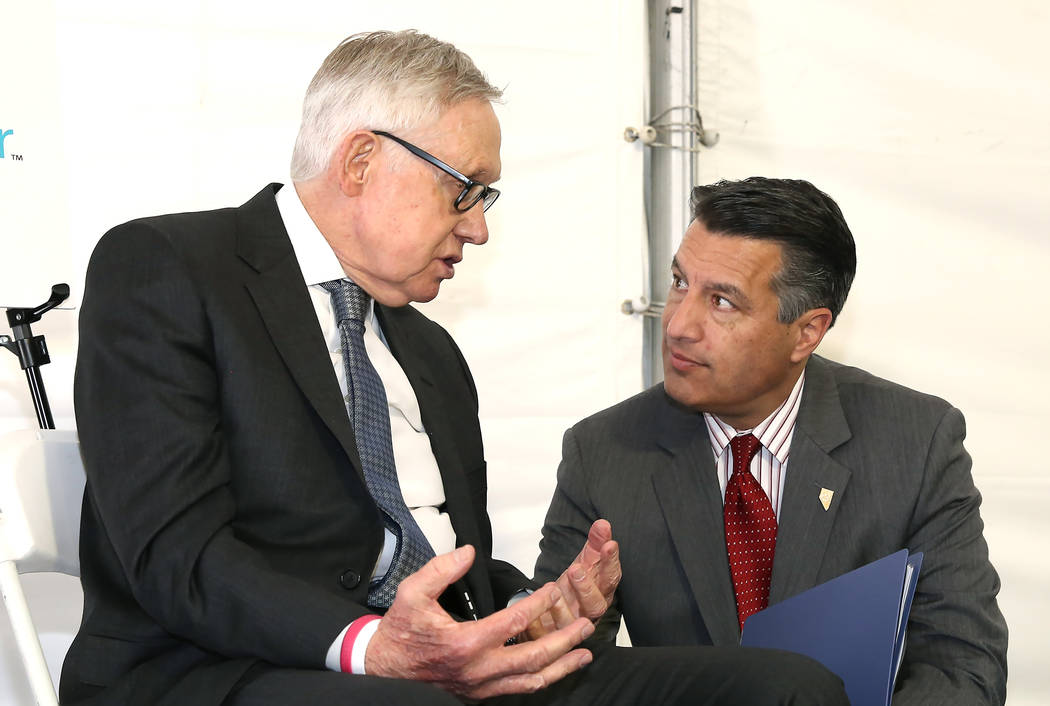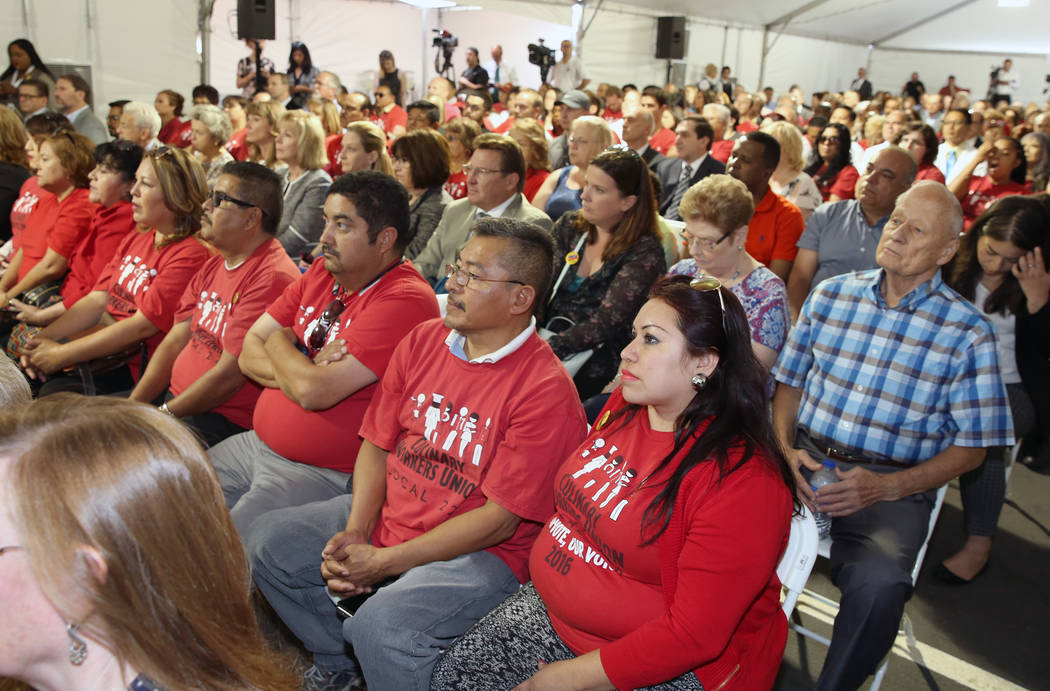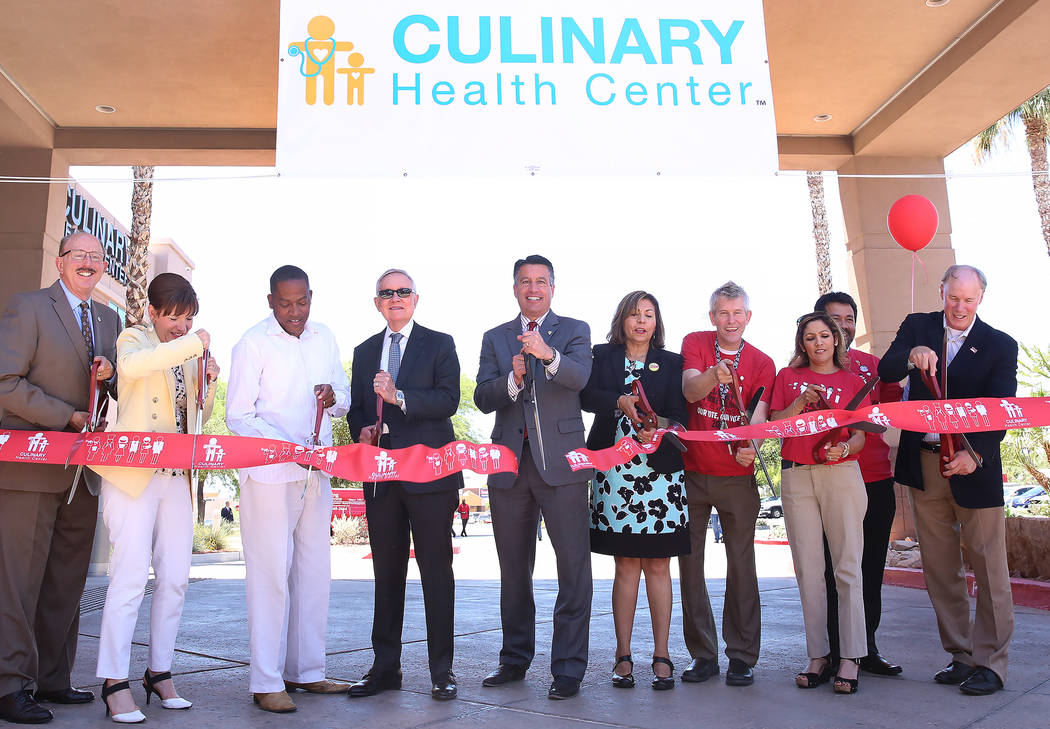 Gov. Brian Sandoval signed off on a bill Thursday that requires pharmaceutical companies to release insulin prices, weeks after vetoing a similar bill that he said wasn't strong enough.
During a Thursday morning public signing ceremony at the North Las Vegas Culinary Health Center — one of three public signings the governor held during a day of ceremonies throughout the Las Vegas Valley — Sandoval mentioned his grandfather's struggle with diabetes as a motivator to sign Senate Bill 539, which targets insulin prices.
"This was my mom's dad, and he's somebody that I saw suffer because of that," Sandoval said. "I typically don't talk about personal things, but it kind of welled up in me as I was here today. Statewide, it's going to make a difference, I believe, with regard to transparency in drugs for those suffering from diabetes and transparency for insulin."
The governor was joined by several officials, including state Sen. Yvanna Cancela, D-Las Vegas, former U.S. Sen. Harry Reid, Clark County Commissioner Lawrence Weekly, and a throng of culinary union workers and medical professionals who celebrated the unveiling of the North Las Vegas Culinary Health Center prior to the bill signing.
Cancela proposed the bill Sandoval vetoed before joining forces with Sen. Michael Roberson, R-Henderson, to push SB539.
The bill is the country's strictest drug-price disclosure rule, though insulin prices continue to rise — per-patient spending on the drug tripled between 2002 and 2013, according to a Journal of the American Medical Association article.
The law mandates pharmaceutical companies disclose how they set insulin prices, manufacturing costs, research investments and projects annually. Supporters of SB539 say it will help lower drug costs, but market experts have said the law alone isn't enough.
Still, Sandoval said he thinks the law is a positive first step toward holding drug companies accountable.
"Let's see how this works," he said. "If changes need to be made, those can be approached or pursued in the 2019 legislative session, but you have to start somewhere."
Contact Jessie Bekker at jbekker@reviewjournal.com or 702-380-4563. Follow @jessiebekks on Twitter.
Gov. Sandoval's Signing Ceremonies
The governor signed seven additional bills into law Tuesday, including:
Senate Bill 325, which authorizes immigrant children with legal U.S. status to enroll in Medicaid and the Children's Health Insurance Program.
Assembly Bill 405, which establishes net metering, which credits solar energy users when their rooftop panels generate excess energy.
Senate Bill 146, which requires utility companies to submit a distributed resources plan to the Public Utilities Commission when planning to change supply or demand on their system.
Senate Bill 150, which requires the PUC to set annual energy savings goals for electric utilities.
Senate Bill 548, which authorizes a grant available to Nevada System of Higher Education institutions for establishing the Nevada Institute on Teaching and Educator Preparation, a teacher training program.
Senate Bill 553, which appropriates $1.75 million to the UNLV College of Engineering and $25 million to the building of the School of Medicine.
Senate Bill 457, which requires the University of Nevada's Board of Regents to collaborate with the state and the American Council on Education in creating statewide standards for awarding college students with credit for military education.