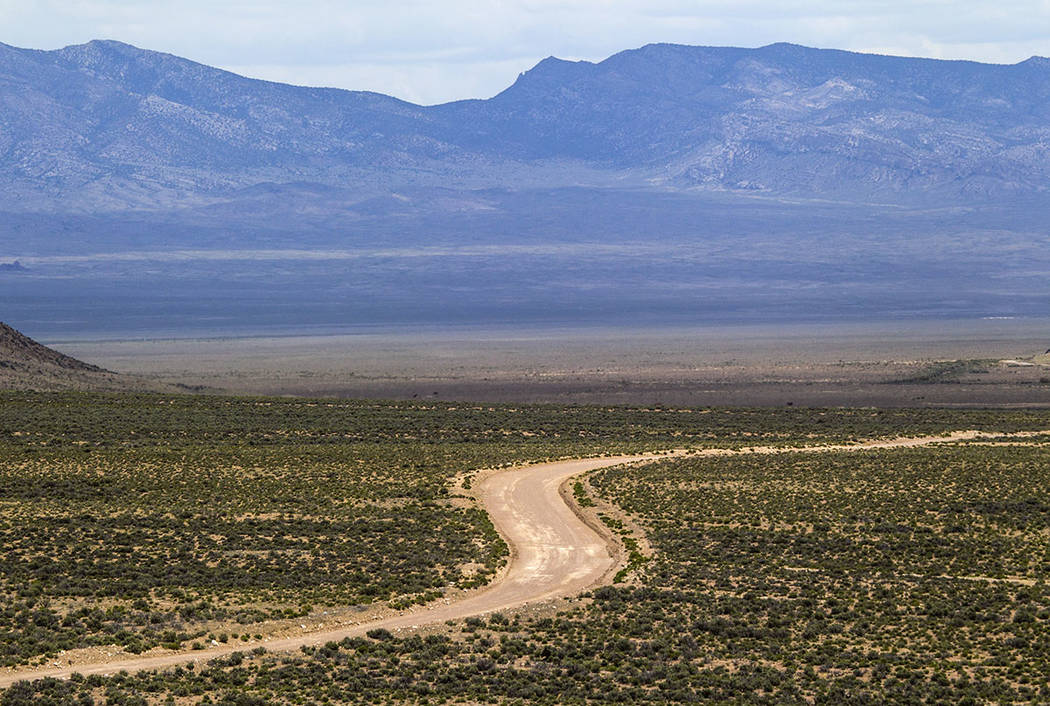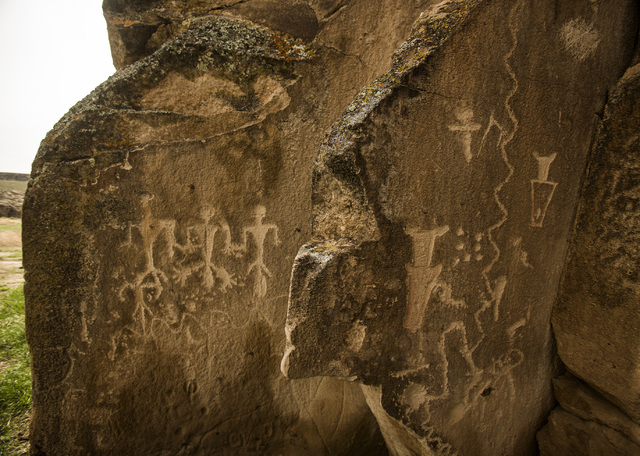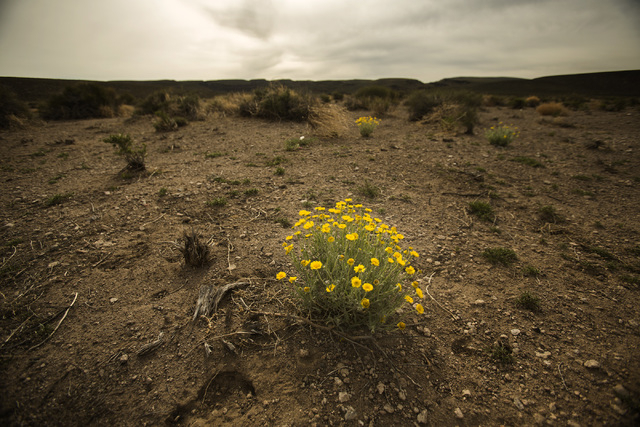 CARSON CITY — State senators split along party lines Wednesday to approve a resolution expressing support for the designation of two new national monuments in Nevada.
The Senate voted 12-9 in favor of Assembly Joint Resolution 13. The measure expresses the Legislature's support for the Antiquities Act and the designation of the Basin and Range National Monument and Gold Butte National Monument in Southern Nevada.
All Republicans voted no.
Former President Barack Obama designated the 704,000-acre Basin and Range National Monument in July 2015. His proclamation for Gold Butte, at nearly 300,000, was signed Dec. 28.
But President Donald Trump, shortly after taking office in January, signed an executive order to identify national monument designation that can be rescinded as a way to open up more federal lands to development. That review is underway by the Department of Interior.
Sen. Julia Ratti, D-Sparks, said the resolution approved Wednesday recognizes the "myriad cultural resources" of the regions.
But opponents argued the Antiquities Act has been misused.
Sen. James Settelmeyer, R-Minden, said his opposition "is of the concept of the Antiquities Act itself."
Settelmeyer said it was initially intended to be narrow in focus for the protection of things deemed scientific features or of cultural significance.
He said designations have grown in size from less than a half-acre to tens of millions of acres.
Sen. Pete Goicoechea, R-Eureka, objected to the process and lack of local input.
"The Antiquities Act needs to be changed and there has to be public involvement," Goicoechea said.
Sen. Heidi Gansert, R-Reno, echoed those sentiments and said there needs to be more input from states before national monuments are designated.
AJR13 was approved earlier by the Assembly, also on a partisan vote.
It will now be transmitted to Congress.
Contact Sandra Chereb at schereb@reviewjournal.com or 775-461-3821. Follow @SandraChereb on Twitter.
ABOUT THE MONUMENTS
In his proclamation designating Gold Butte National Monument, President Barack Obama called the region "a landscape of contrast and transition, where dramatically chiseled red sandstone, twisting canyons, and tree-clad mountains punctuate flat stretches of the Mojave Desert."
Gold Butte encompasses nearly 300,000 and was created Dec. 28, 2016.
Basin and Range National Monument was designated in July 2015 and covers 704,000 acres in Lincoln and Nye counties.
Obama's proclamation said, "The vast, rugged landscape redefines our notions of distance and space and brings into sharp focus the will and resolve of the people who have lived here. The unbroken expanse is an invaluable treasure for our Nation and will continue to serve as an irreplaceable resource for archaeologists, historians, and ecologists for generations to come."