Sex assault statute of limitations bill pondered in Nevada Legislature
Updated May 8, 2017 - 5:29 pm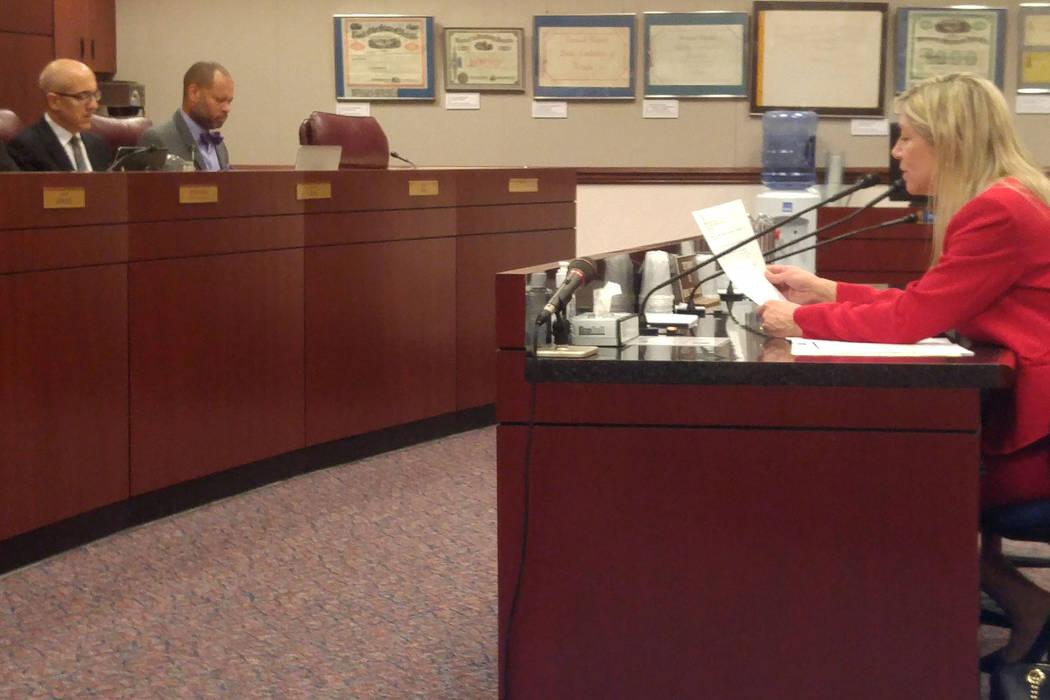 CARSON CITY — Victims of child sexual abuse may get another decade to decide if they will sue an attacker.
The clock would start after a victim turns 18 or discovers as an adult, through counseling or other means, that they were abused. Assembly Bill 145 would extend the statute of limitations for civil suits from 10 years to 20 years from the later date.
Supporters say the measure is needed because children need more time to understand and grasp the crime committed against them.
"Victims deserve to have justice and closure," Assemblywoman Lisa Krasner, R-Reno, told the Senate Judiciary Committee on Monday.
The bill has bipartisan support, with Assembly Speaker Pro Tempore Irene Bustamante Adams, D-Las Vegas, co-sponsoring it.
The bill drew wide support from different organizations, including The Rape Crisis Center in Las Vegas, the Nevada attorney general's office, the National Association to Protect Children and the Nevada Coalition to End Domestic and Sexual Violence.
"So many child victims are not able to recognize the impact of what happened to them until much later in their lives," Daniele Dreitzer, executive director of The Rape Crisis Center, wrote in a letter to lawmakers. "This important legislation will allow victims to seek some measure of accountability, and an opportunity to name their perpetrator and hold them responsible in some way for what they did."
Twelve other states have proposed 20-year limits or no time limits, Krasner said.
The committee did not take any action Monday on the bill. The Assembly passed the bill with a 38-0 vote.
In 2015, the Legislature extended the statute of limitations for bringing forward rape charges from four years to 20 years.
Contact Ben Botkin at bbotkin@reviewjournal.com or 775-461-0661. Follow @BenBotkin1 on Twitter.