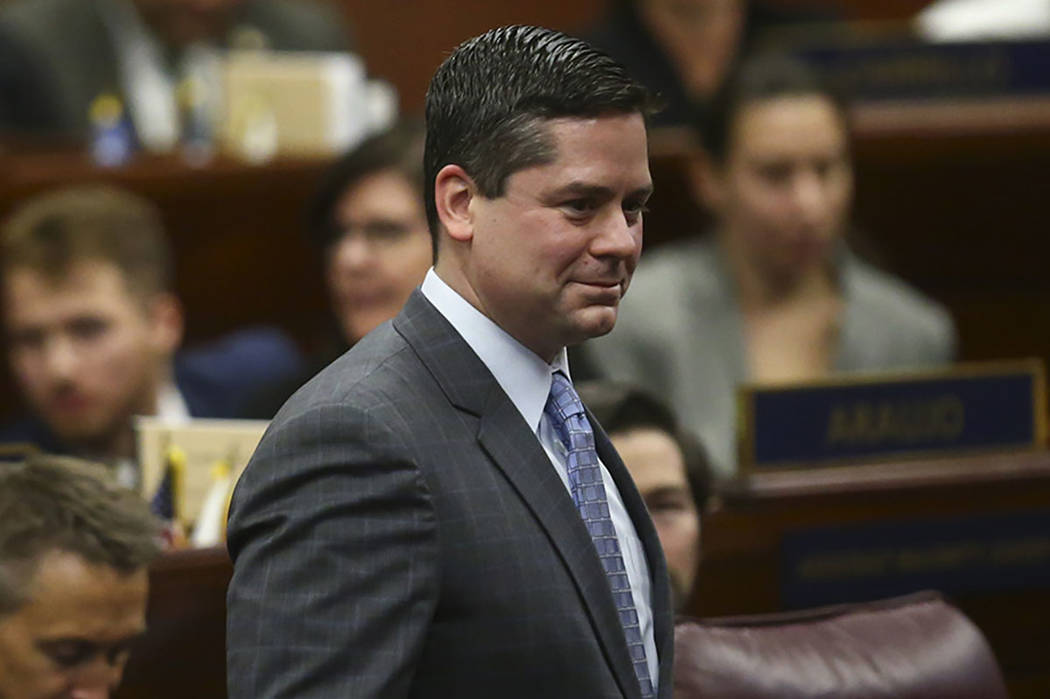 CARSON CITY – A citizen from Nevada got a lesson in lobbying 101 on Tuesday.
Lesson No. 1: Don't tell lawmakers to shut up.
The man, whose name was not available because he was speaking from Las Vegas, testified against Senate Bill 115 before the Assembly Judiciary Committee in Carson City. The bill allows libraries to ban guns.
In his remarks, the man said one of the bill sponsors, Assemblywoman Shannon Bilbray-Axelrod, D-Las Vegas, had been "exposed" as a registered foreign agent for the Kingdom of Saudi Arabia.
Committee chairman Assemblyman Steve Yeager, D-Las Vegas, responded that the comment was inappropriate. Yeager got some advice in return.
"As an elected official, your job is to shut up and listen," the constituent responded.
But lawmakers weren't interested in listening further. The man's microphone was turned off, and lawmakers turned to hear the next witness.
Contact Ben Botkin at bbotkin@reviewjournal.com or 775-461-0661. Follow @BenBotkin1 on Twitter.