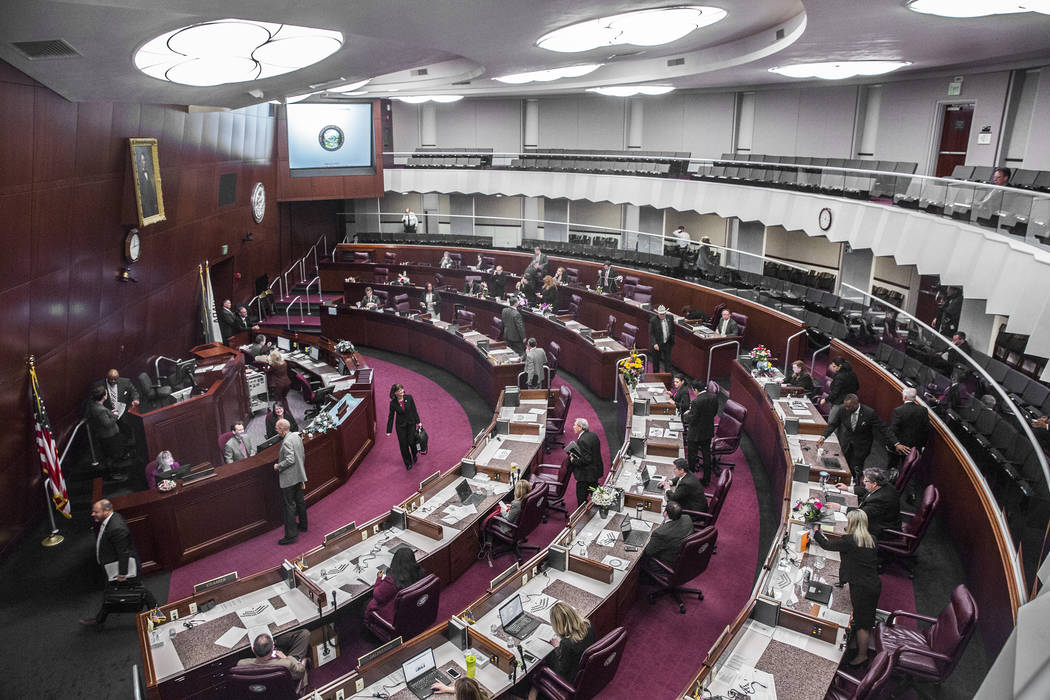 CARSON CITY — A proposed amendment to a bill that would have added Nevada lawmakers to the classes of public officials who could ask a court to make public records identifying their addresses and other personal information confidential was withdrawn Wednesday.
With the amendment proposed to Senate Bill 79 by the Assembly Government Affairs withdrawn, the measure passed unanimously. The bill will now go to Gov. Brian Sandoval for his review.
The initial bill sought by the Nevada Supreme Court expanded the confidentiality to court personnel. Those who would be covered by the measure include senior justices and judges. It was then expanded in the Senate to include prosecutors and public defenders.
The Assembly amendment would have added lawmakers and other a few other employee classes. It also would have raised the standard to obtain a court order protecting information. Those provisions are no longer in the measure.
Contact Sean Whaley at swhaley@reviewjournal.com or 775-461-3820. Follow @seanw801 on Twitter.