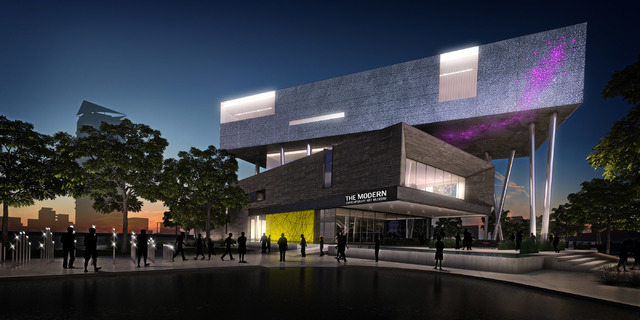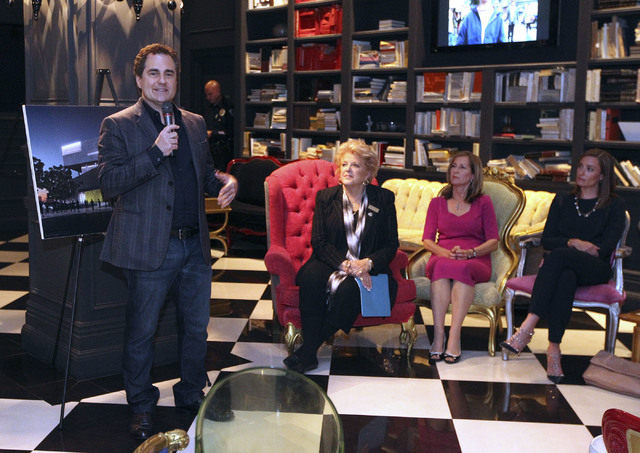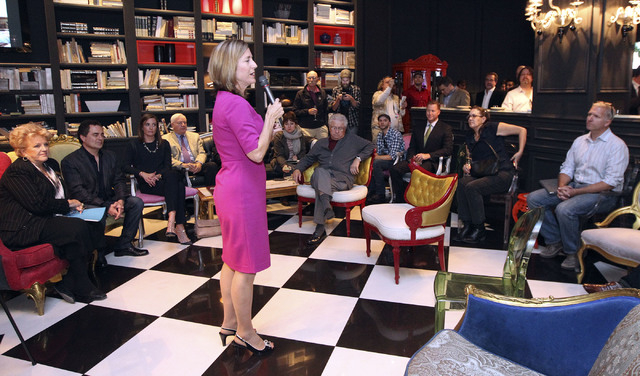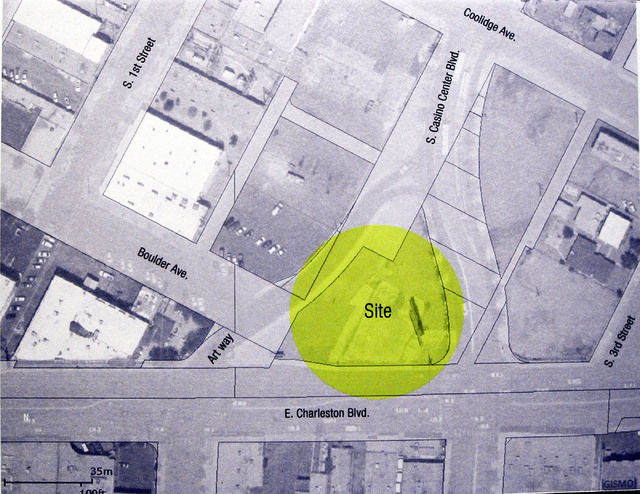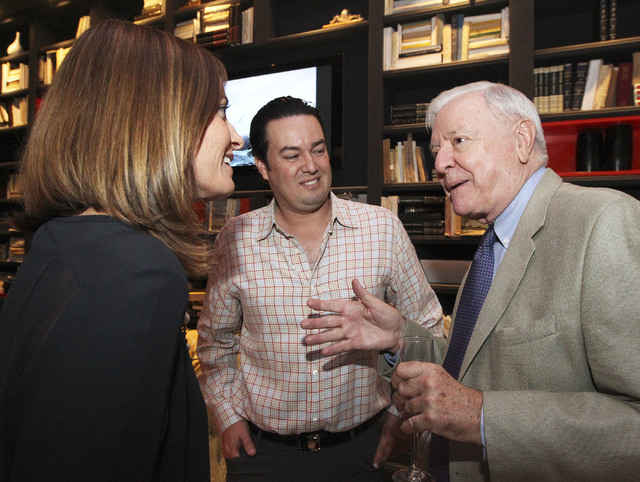 Is Las Vegas ready to support modern art? A group seeking to build a $29 million contemporary art museum downtown is ready to find out.
On Thursday backers of the plan to create The Modern Contemporary Art Museum unveiled their vision to a group of city officials, arts community insiders and reporters gathered at a downtown tavern.
The proposed museum would be in the 18b Arts District at Charleston Boulevard and Art Way on two vacant acres donated by Brett Wesley Sperry, who owns a nearby art gallery.
Sperry, who is on the board of directors for the proposed museum, said he and others have for years longed for a modern art museum.
"The city needs a great museum and a center for design," Sperry said. "If you don't instigate and catalyze the community it is not going to build itself."
Including the land donation, backers say they've raised about $2.4 million in contributions for the project but they don't have a specific time line for development. They're planning to use the ensuing months to raise private money and work with the city to develop the project, which could bring more life into a downtown that's been infused with new nightlife and cultural destinations in recent years.
"Once you put in place a major art museum, you are going to start to see housing and all kinds of other things," said Scott Adams, deputy city manager. "It is very important to have an art museum downtown. It is one of the things we don't have."
Adams, Mayor Carolyn Goodman and Councilman Bob Coffin spoke in glowing terms about the plan but stopped short of pledging city money to the cause.
Although The Smith Center for the Performing Arts, the Museum of Organized Crime and Law Enforcement and other cultural attractions have opened in recent years with millions of dollars in support from the city, they were in the works before the recession undermined public revenue and forced municipal spending cuts.
"We don't have a pool of money right now for a project," Coffin said.
The city does own vacant land near the proposed site that Adams said could be used for parking. And the location in the redevelopment area could help in directing revenue to nearby public improvements that would complement a museum.
"There are a whole bunch of things we could put on the table in the form of assistance that aren't big dollars but are very important to the project," Adams said.
Details were sparse when it came to what the museum might look like and what it might have for exhibits. But backers did say the museum itself would be about 35,000 square feet of galleries with "important and progressive" rotating exhibits, retail, food and beverage and event space. It would include 15,000 square feet for The Center for Creativity, an educational space for "artists and visionaries of all economic levels to help them pursue their craft and develop marketable skills by removing 'ability to pay' barriers for those students in need."
The third element would be Luminous Park, an outdoor sculpture garden with interactive exhibits, walking paths and gathering spaces.
The proposal wouldn't be the first attempt to create a lasting, modern art presence in Las Vegas.
The Las Vegas Art Museum, which began in the 1950s as an art league, turned to fine art in 1974 and moved to the Sahara West Library in 1997 before closing in 2009.
From 2001-2008 the Guggenheim Hermitage Museum in Las Vegas operated at The Venetian on the Strip.
Also in 2009 Poju Zabludowicz, owner of the Tamares Group, which owns the Plaza and other downtown properties, backed off a proposed downtown art museum, although Jonathan Jossel, who works for Tamares in Las Vegas, is listed on the advisory board of the latest proposal.
"There has been effort. Now has anything been brought up to this level that (Sperry) is bringing on? Not this aggressively," said Brian Paco Alvarez, a downtown resident and historian. "It really comes down to the community supporting these types of projects. Las Vegas now has gotten far enough of age we can support something like this."
Contact Benjamin Spillman at bspillman@reviewjournal.com and follow him on Twitter at @BenSpillman702