3-car crash interrupts vigil for teen pedestrian
November 15, 2013 - 4:58 pm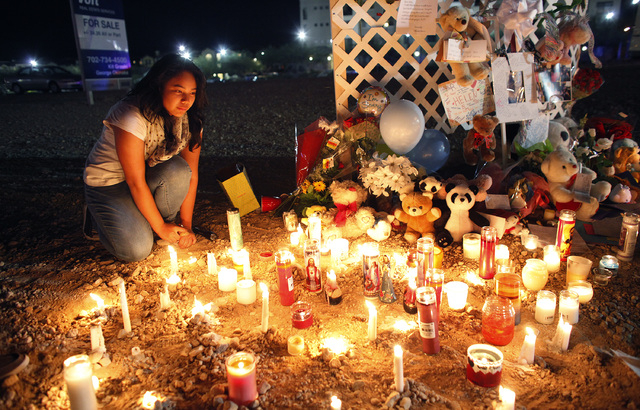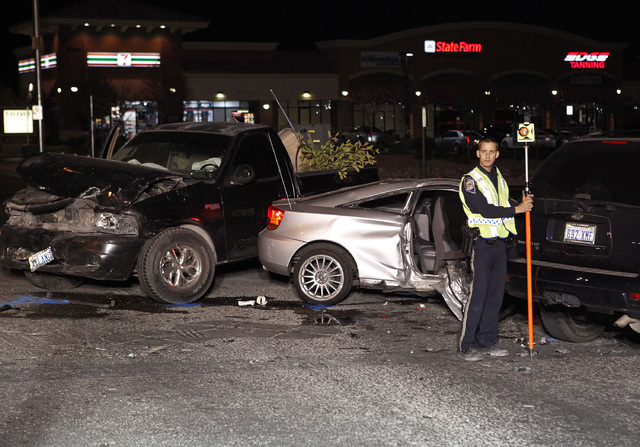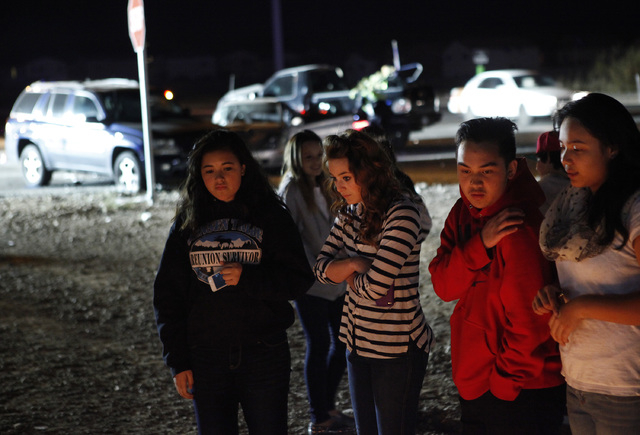 A vigil for a teen pedestrian killed over the weekend on Blue Diamond Road was interrupted Thursday night by a three-car crash at the same intersection as the previous crash.
Nevada Highway Patrol got the call just after 5 p.m. and responded to Blue Diamond and Cimarron roads. Upon arrival, they found three cars involved in the crash.
A preliminary investigation revealed that a Toyota traveling south on Cimarron Road entered the intersection into the path of a pickup truck traveling east on Blue Diamond Road. The pickup hit the side of the Toyota, resulting in both cars crashing into a Chevy Trailblazer stopped at the intersection.
Three people in the Toyota were transported to a local hospital, Highway Patrol Trooper Loy Hixson said, including one juvenile in critical condition who had to be extricated from the vehicle's front passenger side. No one in the other two cars was transported.
The intersection was closed as of 6:30 p.m., Hixson said, and likely would be for at least another hour.
A crowd of people remained nearby for the vigil for 14-year-old Helen Liu, who was hit by a pickup truck on Saturday. Two other pedestrians with Liu also were struck and injured.
Contact reporter Annalise Porter at aporter@reviewjournal.com.