A silver-screen love affair with the Silver State
October 11, 2014 - 4:59 pm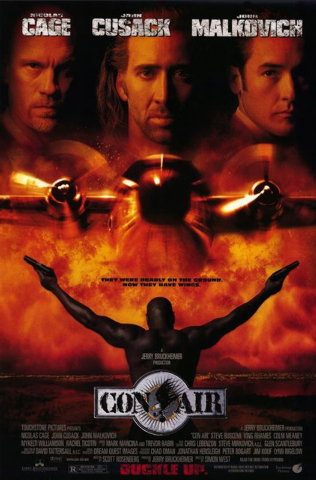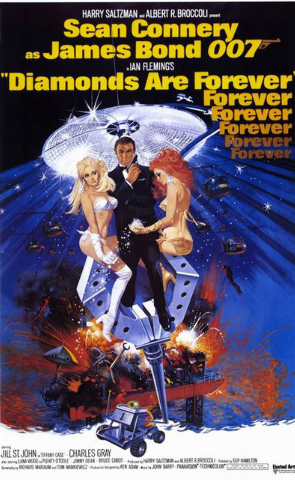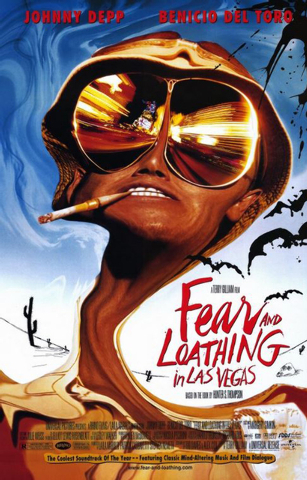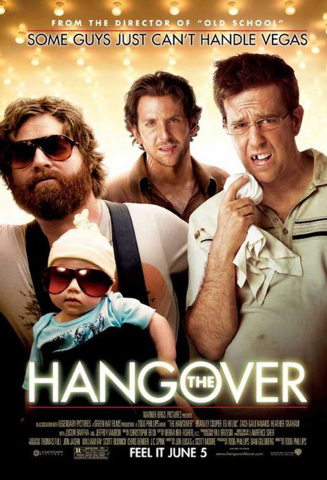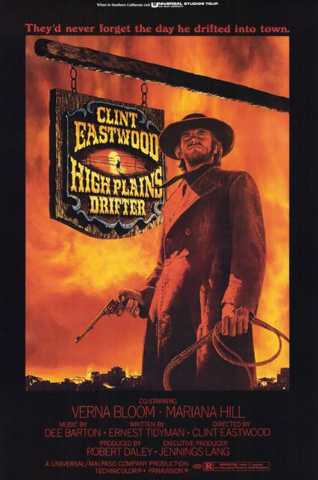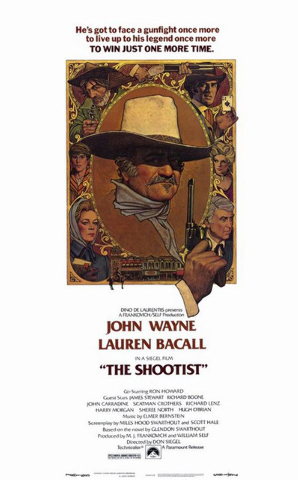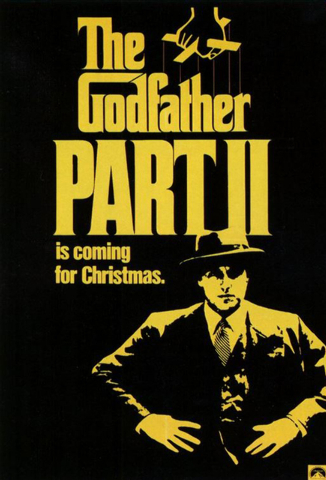 Editor's Note: Nevada 150 is a yearlong series highlighting the people, places and things that make up the history of the state.
It all started with a fight.
Not just any fight, mind you. Only the heavyweight championship of the world would do.
The time: St. Patrick's Day, 1897.
The place: Nevada's capital, Carson City, where Britain's Bob Fitzsimmons challenged America's own James J. "Gentleman Jim" Corbett in the Silver State's first sanctioned prizefight.
Nevada's second cinematic close-up came in 1910, when Jack Johnson — the first black fighter to win the heavyweight crown — defeated ex-champ James Jeffries.
The boxer may have been Nevada's first quintessential movie figure, returning in forms familiar (Sylvester Stallone in both 1982's "Rocky III" and 2006's "Rocky Balboa") and obscure. (What, you don't remember Woody Harrelson and Antonio Banderas in 1999's "Play It to the Bone"? How about Jamie Foxx and Peter Berg in 1996's "The Great White Hype"? Didn't think so.)
The state's third movie, 1913's "The Tonopah Stampede for Gold," re-created the title bonanza, complete with guest appearances by then-Gov. Tasker L. Oddie and Jim Butler, who discovered the Mizpah and Butler mines.
Southern Nevada finally got into the act a year later with the cliffhanger serial "The Hazards of Helen," in which the dauntless Helen Holmes dodged danger from the "wild and romantic" desert near Sloan to the fledgling town site of Las Vegas.
Since those wild and woolly early years, Nevada has played host to hundreds of movies, playing everything from a prehistoric battleground in 1942's "One Million Years B.C." to the 24th-century planet Veridian Three in 1994's "Star Trek: Generations." (Hardly coincidentally, Valley of Fire State Park provided the otherworldly locations for both, as well as 1966's memorable "The Professionals," with Burt Lancaster and Lee Marvin leading mercenaries into what the movie's ads billed as "A Brawling Lusty Mexico!")
During Hollywood's silent era, legendary clown Buster Keaton found his way to the Reno-Tahoe area for 1923's uproarious "Our Hospitality," which was inspired by the notorious Hatfields-vs.-McCoys feud — and featured Nevada standing in for Appalachia.
COWBOYS, ALIENS AND AGENTS
The Silver State also provided the wide-open spaces for a pair of early Western blockbusters: 1923's "The Covered Wagon" (which rolled through what's now Great Basin National Park) and 1924's "The Iron Horse," directed by future legend John Ford in, among other places, Wadsworth. (Ford's favorite collaborator, the equally legendary John Wayne, rode off into the cinematic sunset after playing a dying gunslinger in 1976's "The Shootist," which was filmed in Carson City by director Don Siegel; Siegel's 1973 "Charley Varrick" sent Walter Matthau on the run through Northern Nevada, after the title character inadvertently robs a small-town bank stuffed with mob cash.)
When it comes to Silver State heists, however, "Ocean's Eleven" rules the waves. Pick your favorite: the original 1960 casino caper, featuring Rat Pack pals Frank Sinatra (who made his movie debut singing with Tommy Dorsey's band in 1941's "Las Vegas Nights"), Dean Martin, Sammy Davis Jr., Peter Lawford and Joey Bishop; or the sleek 2001 revamp, with George Clooney, Brad Pitt and Matt Damon concocting the intricate casino robbery plot.
Even Bond, James Bond (the original, Sean Connery) finds time to check out Las Vegas in 1971's "Diamonds Are Forever." (Which explains what Powers, Austin Powers — alias Mike Myers — is doing hanging out on the Strip in 1997's "Austin Powers: International Man of Mystery.")
And in the hip-shakin' sex symbol sweepstakes, 1964's "Viva Las Vegas" makes equal time for Elvis Presley (as racecar driver Lucky Jackson) and Ann-Margret (as swim instructor Rusty Martin), both of whom prove ace tour guides while the movie hits scenic highlights from Glitter Gulch to Hoover Dam.
The Nevada movie lineup also includes cons, with the crazed escapees of 1997's "Con Air" crash-landing into the soon-to-be-imploded Sands. Silver State cowboys range from battered Clark Gable and Montgomery Clift (in 1960's haunting "The Misfits") to the light-bedecked Sundance Kid himself, Robert Redford, galloping along the Strip on his way to Red Rock Canyon in 1979's "The Electric Horseman."
There are swingers, from 1969's "Bob &Carol &Ted &Alice" (alias Robert Culp &Natalie Wood &Elliott Gould &Dyan Cannon) to 1996's "Swingers," with Vince Vaughn and Jon Favreau exploring the wonders of "Vegas, baby!" To say nothing of such down-to-earth dreamers as a Reno divorce ranch guest finding unexpected romance in 1985's "Desert Hearts" or a sensitive atomic-era teen in 1986's "Desert Bloom."
Speaking of matters atomic, for larger-than-life contrast, Lt. Glenn Manning battles the hideous consequences of above-ground atomic testing in 1957's "The Amazing Colossal Man." (Not to be confused with Mickey Rooney as 1954's "The Atomic Kid" or the rampaging toddler of 1992's "Honey, I Blew Up the Kid.") Nevada's alien visitors range from Jeff Bridges as 1984's benign "Starman" to the murderous little green men of 1996's "Mars Attacks!" (Good thing Tom Jones and Jim Brown, among others, were on hand to hunt them down in Las Vegas' neon boneyard.)
MARRIED TO THE MOB
As for mobsters — and more mobsters — think of the Vegas-to-Tahoe connection in director Francis Ford Coppola's "The Godfather" (1972) and "The Godfather Part II" (1974), both of which took home Academy Awards for Best Picture.
Or consider director Martin Scorsese's 1995 twilight-of-the-Vegas-mob epic "Casino," in which Joe Pesci's Tony Spilotro-inspired character Nicky Santoro ponders the vital role Nevada's landscape plays for (wise)guys like him: "It's the desert where lots of the town's problems are solved. Lots of holes in the desert. And a lot of problems are buried in the holes."
Nevada's desert also inspires less practical assessments, as when "Melvin and Howard" — blue-collar dreamer Melvin Dummar (alias "American Graffiti's" Paul LeMat) and eccentric billionaire Howard Hughes (Jason Robards, whose Nevada filmography includes 1970's "The Ballad of Cable Hogue") — inhale the intoxicating post-storm aroma of sagebrush and greasewood. "Nothin' like the smell of the desert after the rain," Hughes muses.
Howard Hughes may have owned casinos in real life, but in reel life, the moguls are generally far less interesting than the characters checking out the action on the casino floor.
There's hapless bad-luck charm Bernie Lootz (William H. Macy), defying his irascible casino boss (Alec Baldwin) to roll the dice on love in 2003's "The Cooler." Gonzo journalist Hunter S. Thompson (Johnny Depp), hanging at the Bazooka Palace (played by the now-imploded Stardust) in 1998's "Fear and Loathing in Las Vegas." Or Elizabeth Berkley as young drifter Nomi (as in "to know me is to hate me") drifting into camp immor(t)ality while clawing her way to the top (or is that the bottom?) in 1995's "Showgirls."
Desperate lit professor Axel Freed (James Caan) is definitely having a lot less fun in 1974's "The Gambler" than Elliott Gould (the future casino insider of 2001's "Ocean's Eleven") and George Segal do, even though they're just as much under the gun, in director Robert Altman's 1974 "California Split." Commitment-phobic Nicolas Cage can "lose" fiancee Sarah Jessica Parker to Caan in a poker game in 1992's "Honeymoon in Vegas" or drink himself to death in 1995's "Leaving Las Vegas" (was was filmed primarily in Laughlin), collecting an Oscar in the process.
And while we're on the subject of Oscars, 1988's "Rain Man" won a Best Picture Academy Award, while Dustin Hoffman earned his second Oscar for his portrayal of savant Raymond Babbitt, who discovers the "twinkly, sparkly" splendors of the Strip during a cross-country trek with his yuppie brother Charlie (Tom Cruise).
'LEAVE IT' ON FILM
Of course, not every Nevada trek turns out so well, as hapless travelers will attest. Ask Clark and Ellen Griswold (who else but Chevy Chase and Beverly D'Angelo?), who barely survive 1997's "Vegas Vacation." Or the deluded yuppies (Albert Brooks and Julie Hagerty) who get "Lost in America" (1985), then try to talk a casino boss (Garry Marshall) into refunding their gambling losses?
But even when things go very wrong for the characters on screen — as they do for the embattled bachelor partiers of 2009's "The Hangover," who survive everything from a tiger to its only-in-Vegas owner, Mike Tyson — it's only right.
After all, it wouldn't be a Nevada-centric movie without some kind of fight.
Just ask divorcee Isabelle Steers (Thelma Ritter), one of "The Misfits' " many philosophic characters, thanks to Pulitzer Prize-winning playwright Arthur Miller, who scripted her bull's-eye lines.
"Here's to Nevada, the leave-it state," Isabelle says, hoisting a drink in a sardonic Silver State toast. "You got money you want to gamble, leave it here. You got a wife you want to get rid of, get rid of her here. Extra atom bomb you don't need? Blow it up here. Nobody's going to mind in the slightest. The slogan of Nevada is 'Anything goes.' But don't complain if it went."
Contact reporter Carol Cling at ccling@reviewjournal.com or 702-383-0272.

Celebrating the Silver State