AARP encourages Latinos to make social security major election issue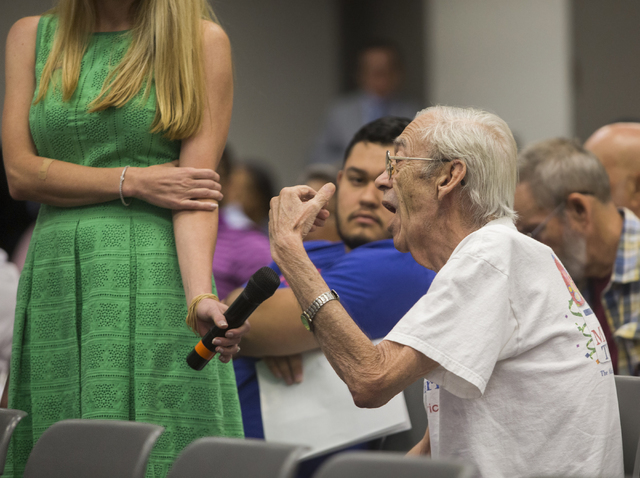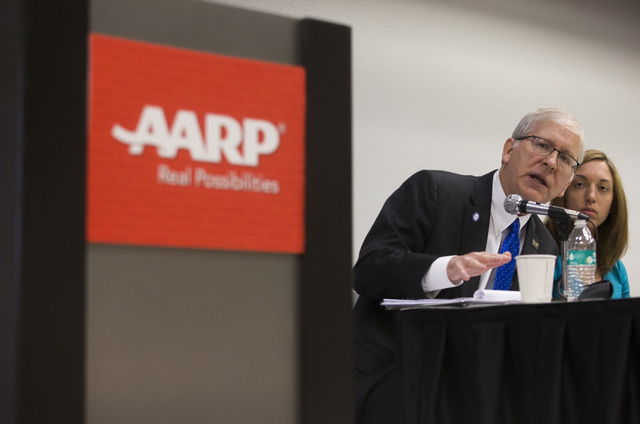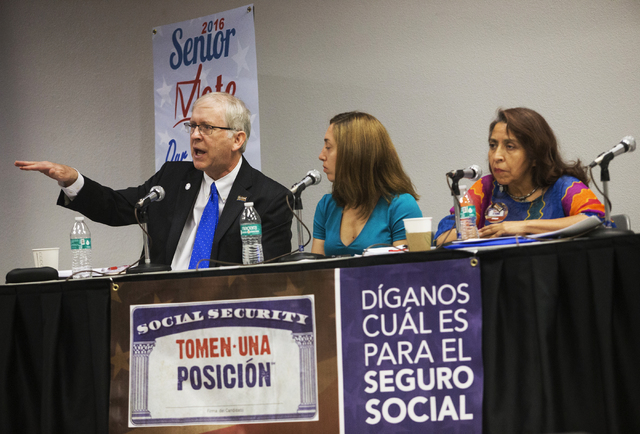 AARP made a stop Thursday in Las Vegas in an effort to recruit Latinos to join a national campaign to make Social Security reform a central issue this election cycle.
Only a handful of the approximately 65 people in attendance were part of AARP's targeted Latino group. The predominantly white, elderly audience sat through an hour and a half of discussion and question-and-answer sessions that mostly revolved around how Latinos affect and are affected by the current social security program. At the end of the discussion, attendees were asked to sign up to get the word out about the campaign. Only five new people signed up to volunteer.
The summit, held at Cashman Center, was part of the nonprofit's Take A Stand campaign. AARP spokesman Josh Rosenblum said the campaign's purpose is to find a path to reforming the entitlement program.
"We want to make sure the next president and Congress do something to update it," Rosenblum said.
The Social Security and Latinos Summit panel consisted of representatives from various backgrounds, including the Latin Chamber of Commerce, the National Committee to Preserve Social Security and Medicare, an immigration attorney and the Heritage Foundation, a conservative think tank.
"We want folks to understand what different options may be," Rosenblum said.
The panel discussed the pros and cons of potential fixes, ranging from raising the tax cap, to boosting the retirement age, while considering how it may impact the Latino community. The panel also discussed how creating a streamlined process to immigration can affect Social Security.
"If you are receiving Social Security, you need to thank an undocumented worker," Vicenta Montoya, an immigration attorney who sat on the panel, told the audience.
Montoya said contributions that workers who entered the country illegally make to the program help sustain seniors who currently receive checks.
In 2010, workers who entered the country illegally contributed an estimated $13 billion to Social Security, while receiving only an estimated $1 billion in benefits, according to a 2013 report by the Social Security Administration.
Peter Guzman, president of the Latin Chamber of Commerce, Nevada, told attendees the only way to reach reform is to force the discussion into the spotlight and stop electing the same officials.
"We need to demand that we hear less about walls and emails," he said. "We have to demand forums to specifically talk about this."