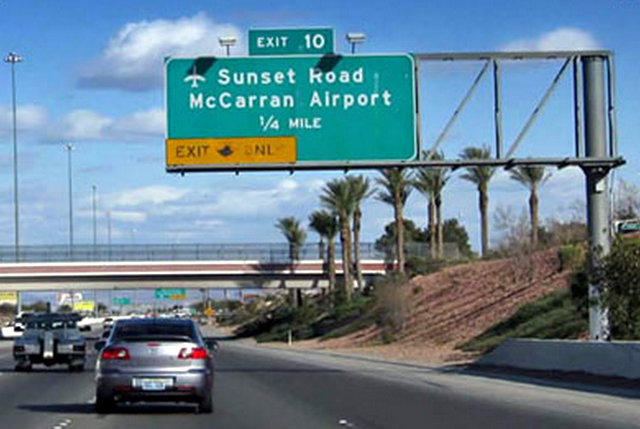 For the next three weeks, drivers trying to take the airport connector from the Las Vegas Beltway westbound will need to make a detour.
The I-215 off-ramp will be closed for repairs every night from 9 p.m. to 5 a.m. the first two weeks of December.
It will then be closed 24-hours a day from Dec. 15-17, and then be closed again from 9 p.m. to 5 a.m. until Dec. 22.
Detour routes will be posted and drivers should plan ahead and add time to their drives, said Dan Kulin with Clark County.
This is part of Clark County's Airport Connector Phase 1 project that stretches from Windmill Lane to Interstate 15, and comes on the heels of new lanes opening on the beltway after several months of construction and lane restrictions.
Contact reporter Annalise Porter at aporter@reviewjournal.com or 702-383-0264.