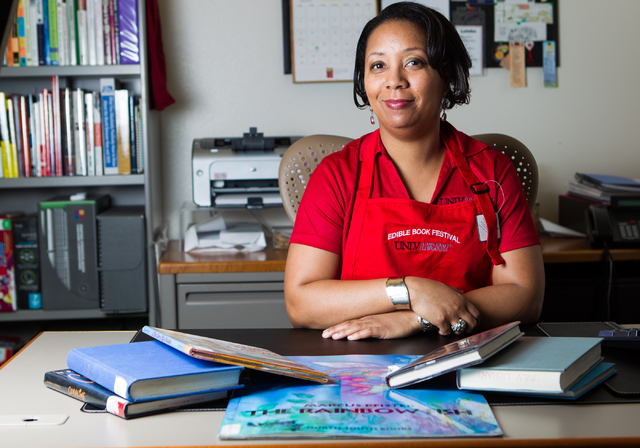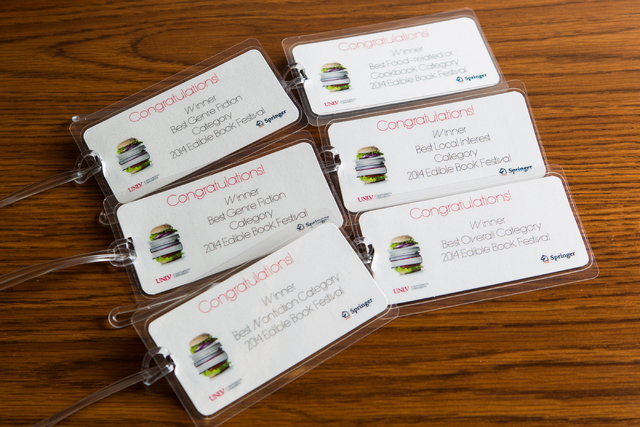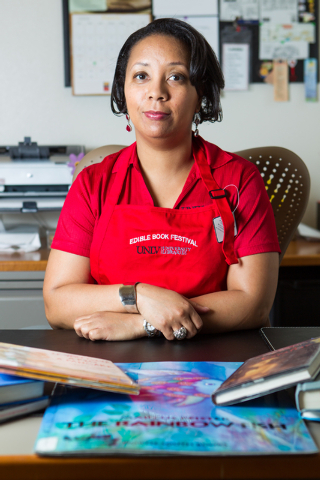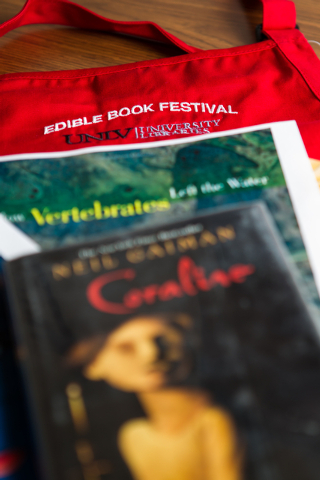 Hungry for knowledge? Try an edible book.
Edible books are culinary interpretations of literature, and results range from cakes and casseroles to purposefully burned marshmallows. The latter example, created in Kansas, was meant to evoke the ashen despair depicted in Cormac McCarthy's "The Road, " the story of a father and son journeying across a post-apocalyptic landscape.
The University of Nevada, Las Vegas will join in the International Edible Book Festival for the first time on Tuesday at the Lied Library, in the Goldfield Room on the third floor. The festival is held annually to celebrate the birthday of Jean-Anthelme Brillat-Savarin, a 19th century French politician and author who famously wrote: Tell me what you eat, and I will tell you what you are."
Groups or individuals are invited to submit their edible entries that must "be 'bookish' through the integration of text, literary inspiration or, quite simply, the form."
The requirements are straightforward: Entries must be edible, though no tasting will occur at the university event, and they must be based on books — in this case, one that can be found in UNLV libraries.
"I'm excited about finding unique ways to engage with the collections," said Lateka Grays, event organizer and UNLV hospitality librarian. She learned about the edible books festival through an American Library Association webinar.
The competition is limited to student entries, although Grays plans to open it to faculty and the public in the future if interest supports that.
The festival will feature 27 entries including takes on "The Shark and the Goldfish," by Jon Gordon; "A Bad Case of the Stripes," by David Shannon; and "The Life of Pi," by Yann Martel.
Examples from other festivals, which are held worldwide, include a cheese sculpture entitled "The Girl with the Dragon Fondue," "Catch-22," showing 22 Swedish Fish gummy candies hanging on fishing line, "The Three Musketeers," featuring the candy bars of the same name dressed as caped crusaders, and a rainbow trout on a pan called "As I Lay Frying."
Entries can be viewed between 11 a.m. and 1 p.m., with winners announced at 1:30 p.m.
Four $100 awards will be given by judges for genre fiction, nonfiction, food-related books and a local theme.
The best entry will be chosen by viewers and awarded $200.
Students were encouraged to choose from categories such as cookbooks, historical fiction, Las Vegas-themed fiction and nonfiction, mysteries, science fiction, works by UNLV authors, technical books and others.
"We wanted it to be broad and see where (students) go with it," Grays said.
Contact reporter Kristy Totten at ktotten@reviewjournal.com or 702477-3809. Follow her on Twitter at @kristy_tea.