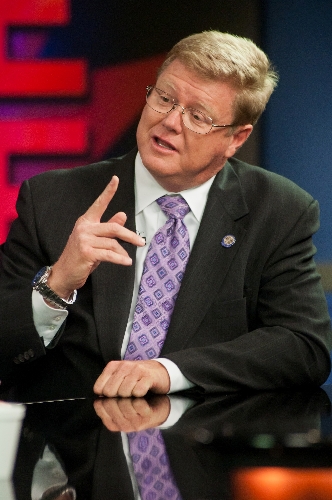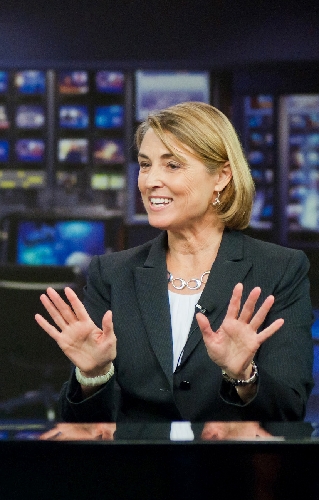 RENO — Nevada congressional candidates offered contrasting visions for boosting the economy Thursday, with Democrat Kate Marshall saying she would give tax breaks only to companies that create jobs in the United States, and Republican Mark Amodei saying he would emphasize freeing more federal lands for ranching, mining and other development.
Amodei, a former state senator, also suggested that one of the best reasons to elect him in the Sept. 13 special election for the 2nd Congressional District seat, which never has been held by a Democrat, is that he is not one of them.
"Here's what it comes down to," said Amodei, former chairman of the state Republican Party who briefly served as executive director of the Nevada Mining Association.
"If you think we are on the right track in Washington, D.C., if you think another member of the Nancy Pelosi caucus is a good thing … that Barack Obama and Harry Reid are headed the right way, then I'm not your candidate," Amodei said. "I'm the person with 24 years experience in the private sector. I am one of you."
Marshall, the state treasurer, said she breaks from fellow Democrats on some issues, including her support for extending tax breaks adopted under the Bush administration.
She said one of her biggest strengths is her ability to find middle ground between divergent interests. One example is a jobs bill that was backed by both the teachers union and the Reno-Sparks Chamber of Commerce that she helped get through the Legislature last year.
"One of the things the federal government can do is invest in the private sector to create jobs and make money," Marshall said, suggesting loans be made to companies to build roads, bridges, transmission lines and other infrastructure.
"Let the private sector build them, pay back those loans with interest. Nevada gets money, the federal government gets money, and we get jobs," she said. "Provide a tax cut where a business creates a job. In terms of offshore money, they can bring it here and pay taxes when and if they create a job. And I need to see the job before I give you a tax credit."
Amodei disagreed, saying, "The solution to jobs is in the private sector, not the public sector. "Job programs that take money from the private sector aimed at creating jobs in the public sector is something that has been tried the last few years and is not working."
Amodei and Marshall had debated twice before but were joined Thursday by the two other candidates on the ballot, Tim Fasano of the Independent American Party and Helmuth Lehmann, a non-partisan independent.
Fasano, a semiretired former aerospace contractor, said government should not invest in private industry.
"I consider that to be socialized capitalism," he said. "Let the private industry do their job."
Lehmann, laid off from Microsoft Licensing, countered that the construction of Hoover Dam was an example of the good done through federal spending aimed at spurring the economy.
"There would be no Las Vegas without it. That was the right thing to do."