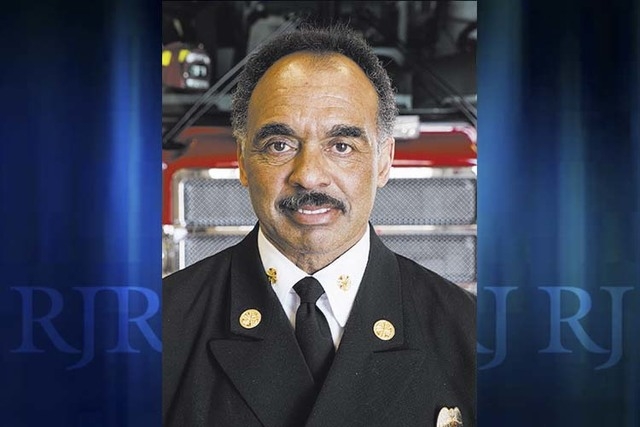 Las Vegas' dual response system for emergency ambulances is dying.
A 911 call for a medical emergency no longer will receive a response from both the Las Vegas Fire Department and American Medical Response. One or the other will be dispatched, not both.
After more than a month's negotiations between the department and AMR, each side gave a little for this proposed contract, which is expected to be signed and presented to the council at its Sept. 3 meeting.
"It sounds like there's peace in the valley," Councilman Bob Coffin said.
Fire Chief Willie McDonald said there will be a division of labor: The department will respond to more serious emergency calls while AMR responds to less serious calls.
He predicted that means the department will handle 60 percent to 65 percent of the calls, instead of the 75 percent he originally sought.
Fire officials hope to generate more revenue as the department boosts the number of calls it handles.
AMR agreed to a five-year nonexclusive contract, making it possible that another private ambulance company could also negotiate a contract.
An agenda item requesting a bid proposal for an ambulance company was pulled from the agenda without comment at Wednesday's council meeting.
But afterward, AMR General Manager Scott White, who has been battling with McDonald since March over the chief's proposed changes, said although nothing was signed at that moment, the agreement struck was "a very good sign."
He described the agreement as "a system that benefits residents."
AMR will handle nonemergencies and less serious cases, including transporting patients from one hospital to another or transporting patients home from a hospital.
Both the department and AMR will be able to bill patients for the transports by ambulances.
However, even if the council approves the deal, there is a key point: The contract is nonexclusive, so there's wiggle room for other companies to get involved.
McDonald said the city now handles about 50 percent of the calls, nearly double what it handled before his changes.He expects that under this agreement, there will be no need for additional staff or equipment.
Coffin said the agreement allows "both parties to profit, and AMR can grow."
He was cautious about whether city costs will rise in years to come. City Manager Betsy Fretwell told him the city will handle it one year at a time. Coffin said he didn't want to see the department expanding.
Brian Rogers of Community Ambulance said after Wednesday's council meeting, "We're not giving up."
His Henderson-based company is still lobbying council members to open the contract to a bidding process, and McDonald said that remains a possibility.
"What's the downside to opening it up to an open bidding process?" Rogers asked.
Requests for bids "puts a burden on staff for several months," noted Councilman Bob Beers, an accountant who watches the numbers.
"We haven't seen the deal yet; we need to see the deal. The subtle point is that it's not exclusive."
"We still have the option to put it out to bid," McDonald said.
The contract he forwarded to AMR "clearly defines rules and responsibilities."
AMR and the department have been exchanging dueling statistics for months, with each side challenging the other's conclusions.
The strongest allegation from AMR was that the Fire Department, while responding to all calls, was favoring transporting patients from wealthier neighborhoods who would be more likely to have insurance that pays for the trips to hospitals.
McDonald insisted that allegation was not true.
AMR's White said one of the important points in the agreement was that the two communication systems would be integrated and the information for both would be "completely visible."
The Fire Department previously had closed AMR's access to dispatch information after McDonald adopted the "we'll call you when we need you" approach.
Contact Jane Ann Morrison at jmorrison@reviewjournal.com or 702-383-0275. Find her on Twitter: @janeannmorrison.