Angel's early exit offends magician
November 8, 2008 - 10:00 pm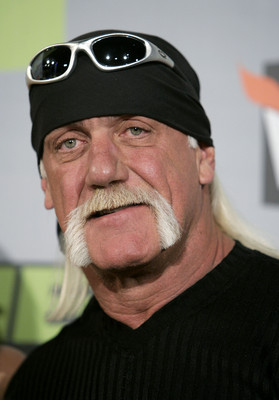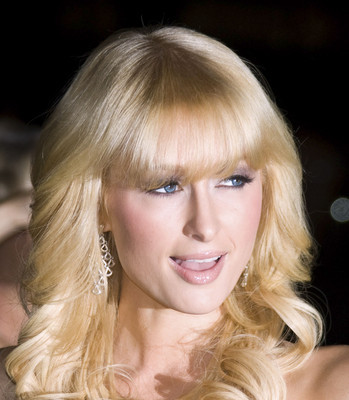 Early in Keith Barry's hypnomagician show Wednesday at Planet Hollywood Resort, Criss Angel, Holly Madison and three members of their entourage stood up in the seventh row and began leaving.
Barry, the newcomer from Ireland, stopped the show and said, "I'd like to give a shout out to Criss Angel, who is in the house, in fact he's just leaving."
Angel turned around and a bit sheepishly said something like, "Good show, man."
Angel's party, including his two bodyguards, had barely left the showroom when text messages began flying with breathless news that Angel had snubbed Barry.
I gave all parties the opportunity to address the matter on Friday.
Angel's spokesman, Steve Flynn, said Madison "started feeling bad almost as soon as they sat down. Criss didn't want to get up right then and be rude.
"Twenty minutes later, she was worse for wear. She was resting her head on Criss' shoulder. Criss was concerned it would look like she appeared bored."
The decision was made to leave, Flynn said "No disrespect was intended by any stretch of the imagination. She was not feeling well."
End of story, right?
"Regardless," said Barry's manager, Eamonn Maguire, "it looked bad."
"Twenty five minutes into the show he got up and left. That never looks good," he said.
Fast forward to Thursday night. Angel, Madison and Barry were walking the red carpet, within speaking distance, at the world premiere of Paris Hilton's 'Repo! The Genetic Opera."
There was no acknowledgement, no apology. "They were 10 feet from each other," said Maguire.
I e-mailed Maguire back, asking if he was suggesting Barry deserved an apology.
"I am sure it never crossed (Angel's) mind," responded Maguire, "and maybe best left that way. As my father always says, 'manners maketh the man.' "
Barry, reached after the other interviews, said, "It is what it is. On a personal note, I've never walked out of somebody's show, good, bad or indifferent. I was surprised."
"I did hear Holly wasn't feeling good. But I thought it would have been nice had he had come over to me.
"But Vegas is a small town," said Barry. " I'm sure our paths will cross again."
SIGHTINGS
Pro wrestling icon Hulk Hogan and his son, Nick Bollea, leaving the Hard Rock Hotel & Casino Thursday after a four-day father-son outing in Vegas. The son was released from a Florida jail late last month after serving 166 days of an eight-month sentence for an accident that left his friend severely injured. … Bollea, dining at N9NE Steakhouse (Palms) on Thursday. … "Access Hollywood" correspondent Maria Menounos, lunching at Simon at Palms Place. …
… Hilton and Benji Madden, dancing at Privé (Planet Hollywood Resort), site of the after-party for the premiere of the horror film in which Hilton plays a plastic surgery addict. … NASCAR driver Denny Hamlin, racing Wednesday night at Fast Lap Indoor Kart Racing with the Interstate Battery Team, Kyle Busch's team. … NASCAR team owner Richard Childress, at Thursday night's round of the PBR World Finals at the Thomas & Mack Center. … Funnyman Frank Caliendo, spotted at the Hilton Center for a SEMA show on Thursday. … Excalibur headliner Louie Anderson, dining at Brand (Monte Carlo) on Wednesday. … Jewel, with pals at Social House (Treasure Island) on Monday. … Also at the Hard Rock: UFC star "Rampage" Jackson and pro wrestling icon Bill Goldberg, having dinner together at Ago on Tuesday and at Nobu on Wednesday. … At Tryst (Wynn) on Wednesday: Former world middleweight boxing champion Bernard Hopkins, Goldberg, and Mad Mike from the popular hit MTV show, "Pimp My Ride." … At Jet (Mirage) on Monday: NASCAR'S Robby Gordon and actors Justin Long and Chris Gartin.
THE PUNCH LINE
"Thinks Fox News may still declare her and John McCain the winner." – From David Letterman's "Top Ten New Revelations About Sarah Palin."
Norm Clarke can be reached at 702-383-0244 or norm@reviewjournal.com. Find additional sightings and more online at www.normclarke.com.