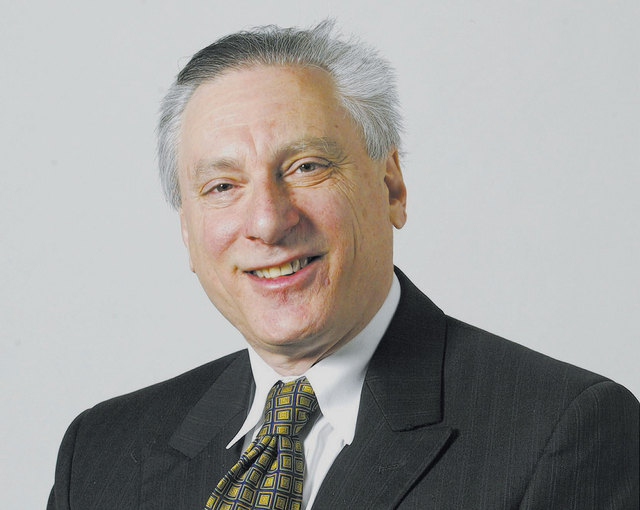 Gary Fisher made a choice not to respond to anonymous and apparently illegal mailers and phone calls that resurrected his past battling drugs and alcohol.
In the four-way Democratic primary in Assembly District 34, he lost by a mere 22 votes to Meghan Smith. He violated one basic political tenet: Never let an attack go unanswered.
Brendan Summers, executive director of the Assembly Democratic Caucus and adviser to Fisher, did not think the anonymous attacks "made much of a difference in the outcome" although he called then "vile and also clearly illegal under Nevada campaign laws."
He said a response would have only served to give the mailers and calls credence."
There were plenty of negative mailers and calls during the primary. It would be news if there weren't.
Fisher's situation was worse than usual since the calls and mailers didn't identify who were behind them. Nevada law states that those who send out mailers without their names attached are engaging in an illegal act.
So no one knows which of his opponents or their supporters were willing to break the law — Smith, Sanje Sedera or Fayyaz Raja. The Republican candidate in the general election is Victoria Seaman.
Smith, who owns a school for dealers, campaigned by writing letters to Democrats. In one she said if people didn't vote for her, she hoped it was because they didn't like her, not that they didn't know her.
Asked if he thought the calls and mailers made a difference in the outcome, Fisher said Wednesday, "The feedback I got was that people were appalled, they found it distasteful."
The husband of Carole Fisher, president and CEO of the Nathan Adelson Hospice, Fisher said he would hate to think the mailers and robocalls made the difference between him winning or losing the primary. "I kept making a positive campaign. If that's the reason I lost, that's unfortunate."
Fisher, a psychologist who teaches online courses at the University of Nevada, Reno, didn't speculate on who might be the source of the mailers.
He previously had written about his addictions and openly said, "I am a recovering individual."
One of his hopes of getting elected to the Assembly was to represent those like him who have recovery concerns.
He didn't respond to the mailer because "it draws attention to it."
While he ignored it, Assembly Speaker Marilyn Kirkpatrick took the unusual step of endorsing him in the primary after the anonymous mailers and calls hit. She praised him in glowing terms, saying he's just what the Assembly needs.
"He's spent his life advocating on behalf of others, and making the right decisions, not just the easy ones," Kirk­patrick said.
Catherine Lu, spokeswoman for Secretary of State Ross Miller, said Nevada law requires that if the fliers expressly advocate against a candidate, they must disclose who paid for them if more than $100 is spent.
The statute lists no specific penalty for failing to disclose but provides that a person is subject to a civil penalty of not more than $5,000 for each violation of an applicable provision of the chapter, plus attorneys' fees and costs, if applicable.
Regarding robocalls, the law states the disclosure required for "persuasive polling." The call is supposed to provide the name and telephone number of the person or group for the poll. The law sets forth a civil penalty of not more than $5,000 for each offense.
Whether the secretary of state's office will uncover the source of the anti-Fisher mailers is unknown.
Attorney Bradley Schrager filed a complaint June 2 with the secretary of state's office on behalf of the Assembly Democratic Caucus asking that the Election Integrity Task Force investigate calls and mailers that contained no disclosures.
"We are concerned that such brazen and illicit campaign activity is occurring in such close proximity to the (June 10) primary election itself," Schrager wrote.
The Assembly District 10 Democratic primary between Jesse Holder, J.T. Creedon and Jonathan Friedrich also involved anonymous materials that attacked Holder and Creedon.
Holder, a real estate agent, still won and will face Republican Shelly Shelton in November. No election complaint has been filed over that material.
Most negative mailers identified who sent them.
A large tabloid-size one slamming the integrity of Clark County Recorder Deborah Conway was sent by Laurel Jimenez. It spent two pages questioning the integrity of Conway and her close association with former County Commissioner Yvonne Atkinson Gates and two pages praising Jimenez, saying she would "restore honesty &integrity" to the recorder's office.
After 14 years as a commissioner, Atkinson Gates resigned in 2007 after a series of ethical controversies. She then became a builder of multimillion-dollar homes, including one for Conway.
Conway won the three-way Democratic primary in a landslide Tuesday, taking 62 percent of the vote, while Jimenez took 25 percent and Travis Field took 12 percent.
In District Court Department 2, the Conservative Republican Caucus, a political action committee of political consultant Tony Dane, put out a mailer showing a car on its side and headlined: "DUI Attorney John Watkins Helps Drunk Drivers Escape Justice."
In the four-way nonpartisan race, the top two vote-getters advance. Voters will be choosing between Richard Scotti, who came in first, and Watkins, who came in second.
Watkins said he believed Scotti, working with his political consultant David Thomas of Policy Communications and Dane, is behind the mailers. Scotti said he had nothing to do with the mailers and doesn't know Dane.
In an email, Dane said he has worked with Thomas for almost 10 years but is also doing consulting on his own. Scotti's campaign finance reports do not show any payments to Dane. A handful of candidates show payments to both Dane and Thomas in the past two years.
While Watkins filed a complaint with the secretary of state's office against Dane for not having an active PAC, Scotti countered by asking the Nevada Judicial Commission to see if Watkins' comparison ads were accurate. The two Las Vegas attorneys appear poised to engage in an unrelenting fight to the Nov. 4 finish.
The negative mailers against Las Vegas Constable John Bonaventura's bid to become a county commissioner relied on news accounts and were funded by incumbent Mary Beth Scow and the Nevada Jobs Coalition. It's difficult to tell if the mailers or the news articles themselves did in Bonaventura, since he gathered just 17 percent of the vote in the two-way Democratic primary and was crushed by Scow, who pulled 83 percent.
What is obvious is that the fabled name of retired District Judge Joe Bonaventure from the televised Ted Binion murder trial no longer has coattails to help his nephew.
Contact Jane Ann Morrison at jmorrison@reviewjournal.com or 702-383-0275.