Architect helping create Water Street vision has plans for Henderson property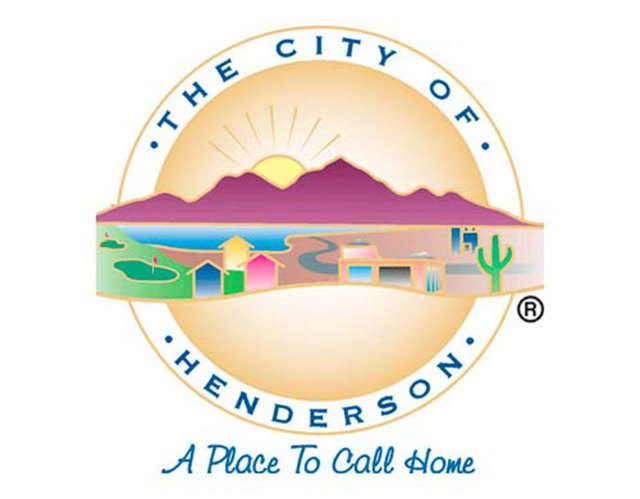 A local architect helping form the vision for the Water Street District in Henderson is stepping in to invest in the area's future.
Windom Kimsey, president and chief executive officer of Tate Snyder Kimsey, has entered into a six-month exclusive negotiating agreement with the city to acquire three parcels on Water Street south of City Hall for an assessed value of $167,000.
Kimsey would purchase the parcels totaling a half-acre of vacant land through a personal limited-liability company, Blue Skye Development, with plans to develop a mixed-use residential and retail project.
Henderson City Council members, sitting as the redevelopment agency board, unanimously approved the agreement March 18.
Kimsey said the land will be used for townhomes with some retail or offices on the ground floor, not a high-density residential area.
"It could be a live-work for someone, or just someone's residence," Kimsey said. "It's a little quieter end of the street, probably better suited to that than office or commercial."
The Blue Skye properties are past the detention center, away from the commercial area between Basic and Victory roads.
"They're toward the end of Water Street," city spokeswoman Kathy Blaha said. "They're not as visible. Foot traffic may not be as much as it could be if it was further down toward Lake Mead Parkway."
The vacant land is bordered by homes built during World War II, and across the street is a 1.61-acre vacant lot owned by the redevelopment agency.
Kimsey said he can envision someone building a larger multi-family housing project on that land, while the older housing area surrounding downtown transforms into a more walkable urban community for single families over time.
"Could you imagine when Water Street is developed in a way I can see it developed with restaurants and some shopping there, people could walk to it," Kimsey said. "That's more a longer-range vision of what it could be."
Henderson-based Tate Snyder Kimsey donated its time to the city to lead a workshop in June, brainstorming ideas for redeveloping the downtown area. The recommendations, which included developing anchors to attract more visitors and better housing options, were presented to the City Council in August.
Kimsey told the council then that Water Street doesn't have any street-front housing, something that has helped lead downtown comebacks in other cities.
"A lot of revitalization in communities involves mixed-use and multi-family housing," Kimsey said in August. "We think there's some opportunities there."
The land was assessed by two Las Vegas firms: Valbridge Property Advisors assessed the land at $167,000, and Southwest Property Consultants assessed it at $174,000.
Blaha said the city negotiated the lower price with Blue Skye to help the developer attract financing and move the project forward.
Two of the parcels are owned by the Henderson Redevelopment Agency, and the third is owned by the city. The three parcels were acquired through the years at a total cost of $921,528.
The potential Blue Skye purchase and planned development is the latest in a long history of trying to revitalize Water Street. Extensive landscaping, specialized lighting and a sound system along Water Street were part of a city project that was completed in late 2011. In addition, the roadway was narrowed to make room for wider sidewalks.
Michelle Romero, the city redevelopment manager, said a downtown master plan will go to the Planning Commission in April and to the City Council in May.
"Eventually, all of Water Street will get revitalized," Blaha said. "This is just the first of that. From Lake Mead Parkway to this particular project will all be different."
Contact reporter Arnold M. Knightly at aknightly@reviewjournal.com or 702-477-3882. Follow him on Twitter @KnightlyGrind.