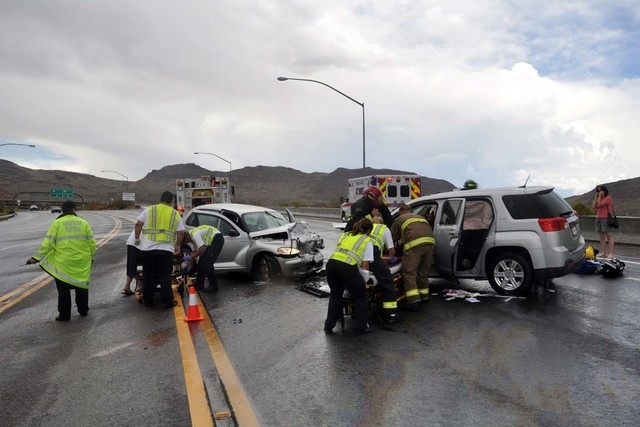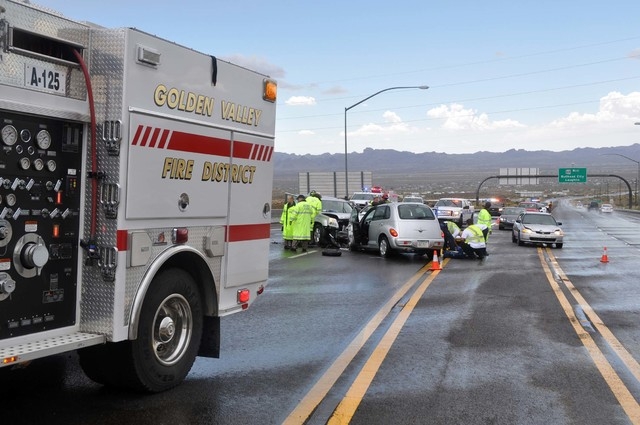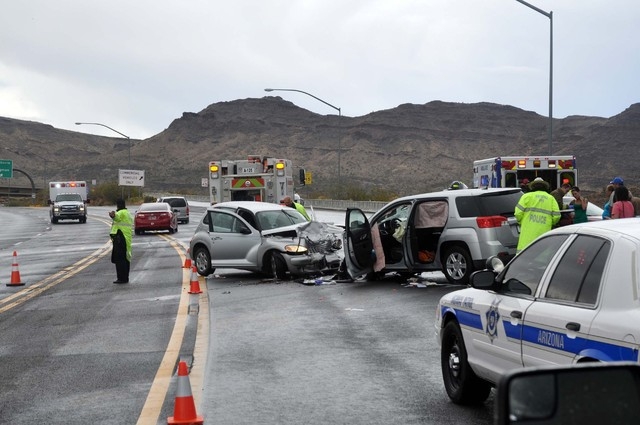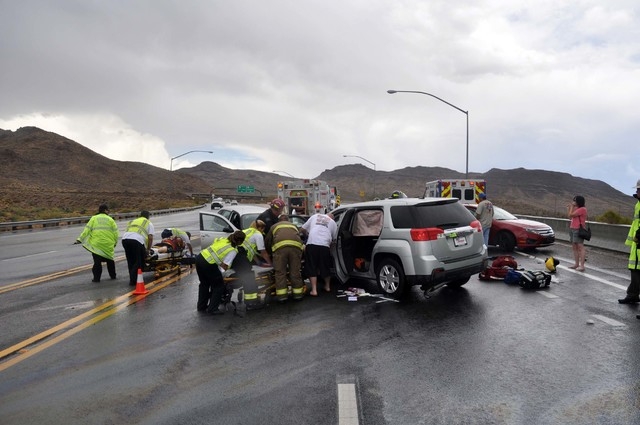 KINGMAN, Ariz. — A Golden Valley woman was killed when two vehicles collided during a Sunday thunderstorm in northwest Arizona, the Department of Public Safety said.
The crash occurred at 1:17 p.m. on state Route 68 in Golden Valley. A westbound Chrysler PT Cruiser went out of control,
crossed the center line and struck a GMC Terrain head-on, the department said. Mary McCloskey, an 80-year-old passenger in the GMC, died at the scene. Four other people were injured in the crash. The most seriously injured, a passenger in the Chrysler, was flown to Sunrise Medical Center and was in critical condition Monday, a hospital spokeswoman said.